Can Sunday Night Save Crazy Ex-Girlfriend and Jane the Virgin?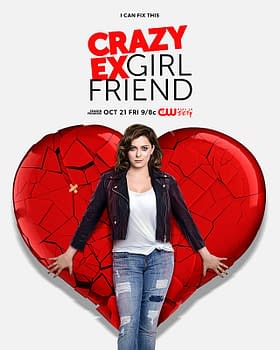 Last night was the season three finale of Crazy Ex-Girlfriend. The show pulled in a total audience of 610,000 viewers and a 0.2 rating in the demo. That is is about what the series has done for the last two seasons. Jane the Virgin is pulling a 0.25 in the demo, which is down 29% from last season, but the shows did move to Friday night. Ratings wise, the shows aren't on par with the Arrowverse series, Riverdale or Supernatural, which all pull in a 0.5 rating or above. But both shows received great critical acclaim, and there is something to be said for that.
Will Crazy Ex-Girlfriend and Jane the Virgin be renewed? There's been no indication one way or the other, but the cast of CE-G is heading out on an eight city musical tour this summer that might help build up their audience.
I did a piece earlier this year saying that it was time for the CW to embrace it's audience and accept that they're a genre network, doing better with superheroes and the supernatural than quirky comedies and soaps. But announcement this week that the network is expanding their programming and are going to start airing two hours of primetime television on Sundays could make a huge difference, and I could see them taking these two series and moving them to Sunday night. That has always been a more family friendly time.
It wouldn't surprise me to see the CW make Sunday the new home for Crazy Ex-Girlfriend and Jane the Virgin to see if they can build up the audience. I think that if the network really wants these shows to succeed, than Sunday night may be their best chance.