Supergirl Season 3: The Final Battle of Supergirl vs. Reign
And here it is, folks. After not one, but two hiatuses, we're getting the season finale of Supergirl season 3 — the final battle between the Girl of Steel and the Worldkiller. Supergirl (Melissa Benoist) vs. Reign (Odette Annable). But you know that a lot more is going on because you have Mon-El (Chris Wood), Alura Zor-El (Erica Durance), the Legion of Superheroes, Guardian (Mehcad Brooks), the Martian Manhunter (David Harewood), and a group of Kryptonian witches. So you know it's going to be an epic finale.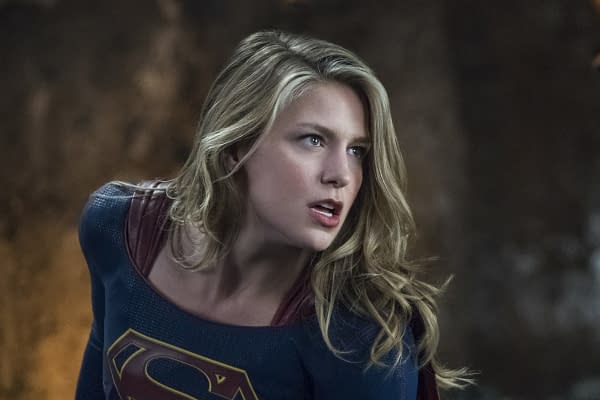 Here we have a clip from tonight's episode where the DEO receives a distress signal from J'onn's ship that Serena stole. It gives them an area to find her… or it's a trap, as Winn (Jeremy Jordan) suggests. But even if they know where to go, Supergirl hesitates because they need Sam to help stop Reign and she's off in the Valley of Juru. James brings up Lena's idea of using a super concentrated blast of kryptonite to take down Reign, but Supergirl says no — she won't kill. Not even her. But it's her mother, Alura, who tells her that sometimes it's the last thing we ever wanted to do that we must do to save others. Yup, her mom just gave her permission to kill.
The Supergirl season 3 finale airs tonight at 8 p.m. ET on The CW.
https://youtu.be/yfaj-MpbHwY