Supergirl fans who want to see Alex (Chyler Leigh) and Maggie (Floriana Lima) get back together or at least find some kind of closure may be disappointed with today's news. Lima left the series before the start of the third season when it appeared that her relationship with Alex was growing and they'd just gotten engaged. It seemed like a surprise not only to fans, but to writers as well. She appeared for a few episodes early on in the new season but then left after the issue of children proved to be too much. Maggie didn't want them and Alex did.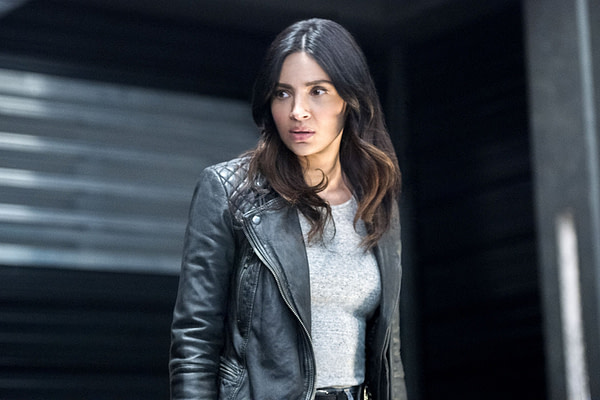 Alex has spent a good part of this season trying to get over the break up, and Maggie has come up in conversation a few times, but the actress has not appeared on the series since the fifth episode. And with new episode being filmed now, if she was going to appear at any point in the rest of the season, it would be filmed soon. But instead, Deadline reported this morning that Lima was one of three actors joining the second season of Marvel's The Punisher. She is playing Krista Dumont, a smart, compassionate, and driven psychotherapist for military veterans. Production on the Punisher should begin shortly.
The actress also recurs on the Fox series Lethal Weapon, appearing in flashbacks as Miranda, Martin Riggs' (Clayne Crawford) deceased wife. It would seem very unlikely that Lima will be returning to Supergirl during this season. It's not impossible… but it does seem unlikely.
Supergirl is on hiatus until April 16th.