Now the CW has released a clip for tonight's new episode of Supergirl, 'Of Two Minds'. The episode picks up from the ending last week where we see Supergirl (Melissa Benoist) and Mon-El (Chris Wood) landing on a roof, surrounded by dead birds. And we know the title refers to the different mind sets between Kara and Imra Ardeen (Amy Jackson), aka Saturn Girl, on how to deal with the third Worldkiller, Pestilence. Spoilers ahead.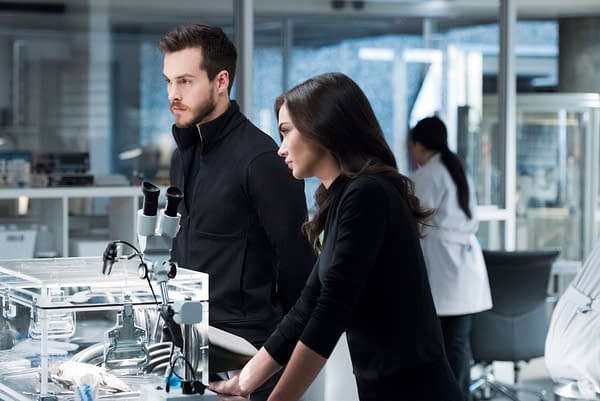 The scene shows Supergirl, J'onn J'onzz (David Harewood), Winn Schott (Jeremy Jordan), and Alex Danvers (Chyler Leigh) responding to a building where Pestilence has made a lot of people sick. the DEO wants to clear them out and get them to a hospital as quietly as possible to avoid any kind of panic. No one thought to mention that to Saturn Girl, who uses her powers to create a force shield around the building preventing anyone from getting in or out… and it's a very visible shield, which does nothing to help prevent the panic they wanted to avoid. Since what she knows of Reign and having seen Purity's human side, Kara wants to save the Worldkillers, but Imra comes from a future where Pestilence becomes Blight and is set to stop her by whatever means necessary.
Supergirl airs tonight at 8 p.m. ET on the CW.
https://youtu.be/PZ8DQUlkFn0
Enjoyed this article? Share it!