Supergirl "Will The Real Miss Tessmacher Please Stand Up?": Kara Faces Some Slim, Shady Options [PREVIEW]
Last week's episode of CW's Supergirl (make sure to check out Bleeding Cool television writer Andy Wilson's review of "American Dreamer" here) put the pieces in place for a season-ending run that that's destined to leave Kara (Melissa Benoist) and the rest of the team changed dramatically heading into the post-season break – and that's before we even get to "Crisis on Infinite Earths."
In this week's episode "Will The Real Miss Tessmacher Please Stand Up?", Kara and Lena (Katie McGrath) go global as "The Hunt for Lex" continues. Meanwhile, James (Mehcad Brooks) begins to flex the muscles on his new powers; Alex (Chyler Leigh) gets some "new" information, and Ben (Sam Witwer) deals with the fallout from last episode – in the worst way possible:
Supergirl season 4, episode 20 "Will The Real Miss Tessmacher Please Stand Up?": MISS TESSMACHER RETURNS WITH A VENGEANCE — Kara (Melissa Benoist) and Lena (Katie McGrath) head to Kaznia to hunt down Lex. However, Eve Tessmacher (guest star Andrea Brooks) sets a trap for the duo that could ultimately reveal that Kara is Supergirl. Meanwhile, Alex (Chyler Leigh) gets a long-awaited phone call, James (Mehcad Brooks) practices using his powers, and Ben Lockwood (Sam Witwer) takes a dangerous stand inside the DEO. Shannon Kohli directed the episode with story by Derek Simon and teleplay by Katie Rose Rogers & Natalie Abrams
If that's not enough, here's a look at some very interesting and revealing images from this week's episode:

https://www.youtube.com/watch?v=XcsOph_nqm0&t=5s
When she was 12 years old, Kara Zor-El escaped the doomed planet Krypton and was sent to Earth where she was protected and raised by her foster parents, Jeremiah (Dean Cain) and Eliza Danvers (Helen Slater) and her foster sister, Alex (Chyler Leigh). Under their supervision, Kara learned to conceal the phenomenal powers she shares with her famous cousin, Superman (Tyler Hoechlin), in order to keep her identity a secret.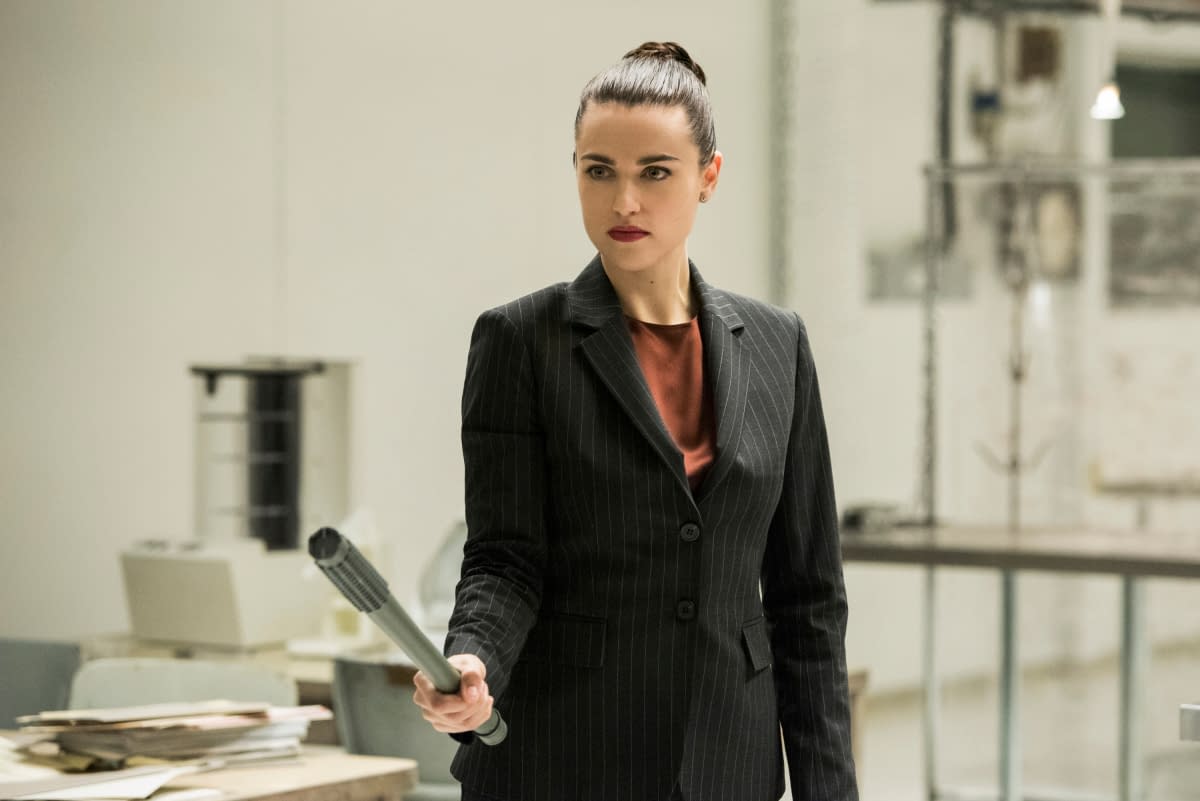 Years later, Kara was living a "normal" life in National City, assisting media mogul and fierce taskmaster Cat Grant (Calista Flockhart) and working with her famous friend, and now Editor-in-chief of CatCo, James Olsen (Mehcad Brooks). When Alex's life was threatened in a plane crash, Kara took to the sky to rescue her. In the aftermath, Kara decided she could no longer sit on the sidelines and came out as Supergirl. She now balances her job as a reporter at CatCo Worldwide Media with her work at the Department of Extra-Normal Operations (DEO), a super-secret government agency, which is run by her sister Alex. Supergirl also gets help from her friends, J'onn J'onzz aka The Martian Manhunter (David Harewood), Brainiac-5 (Jesse Rath) and Lena Luthor (Katie McGrath), who's doesn't know Supergirl's true identity is that of her best friend Kara Danvers.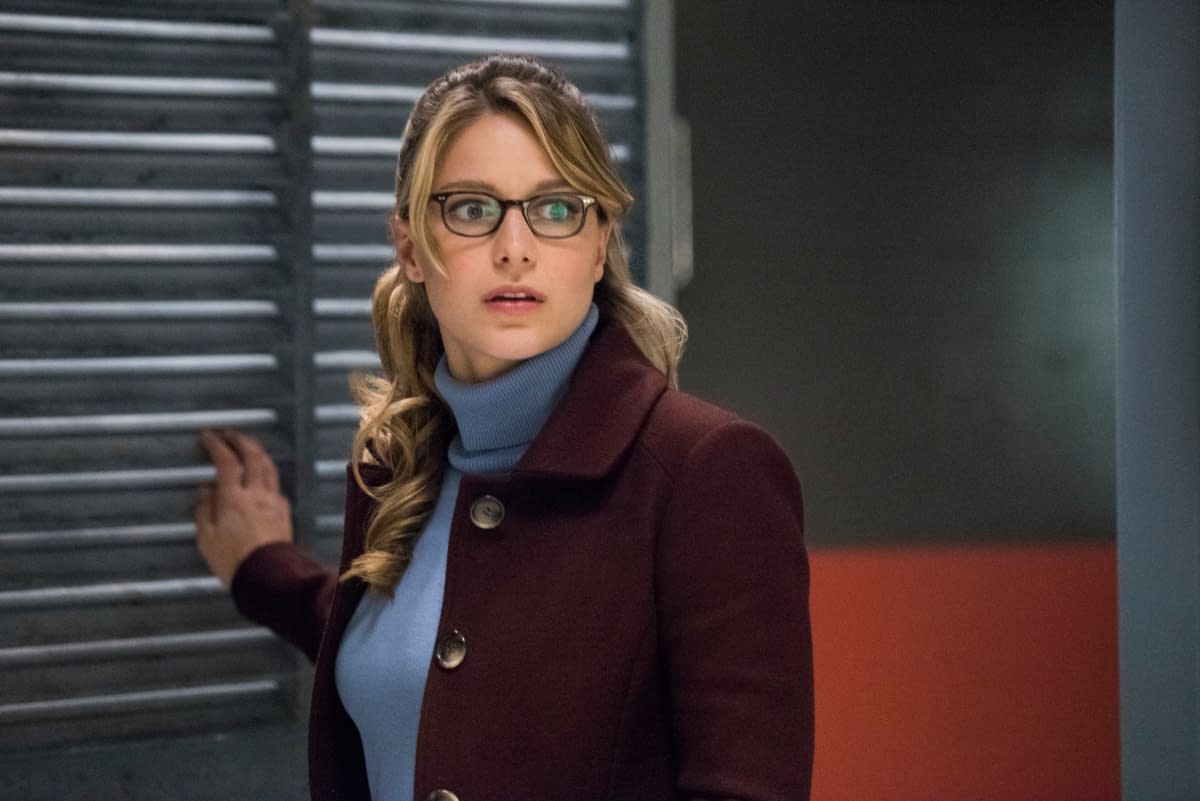 In season four, Supergirl is facing a bigger threat than she's ever faced before — a new wave of anti-alien sentiment is spreading across National City fomented by Agent Liberty (Sam Witwer). As Kara mentors a new reporter at CatCo, Nia Nal (Nicole Maines), and tries to use the power of the press to shine a light on the issues, which threaten to tear the city apart, Supergirl takes to the skies to battle the many villains who rise up in this era of divisiveness. But how does Supergirl battle a movement when she, herself an alien, represents one of the main things people are fearful of?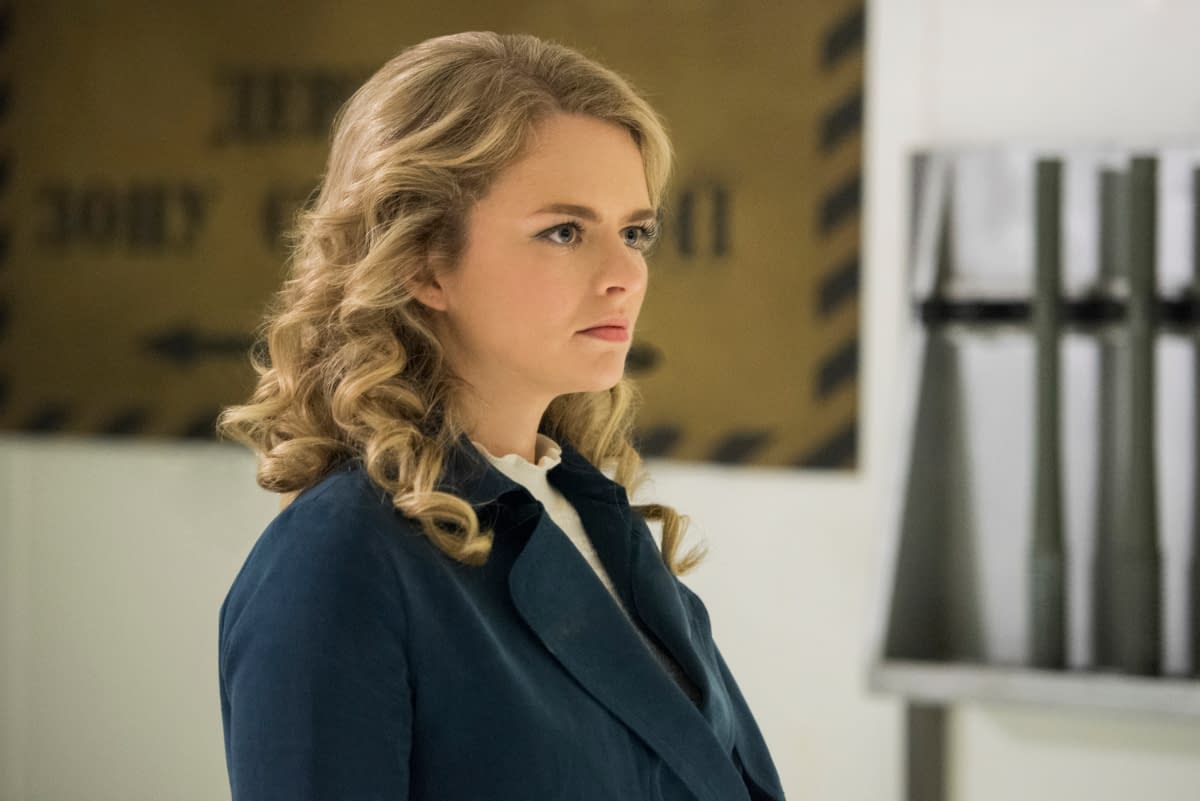 The CW's Supergirl stars Melissa Benoist as Kara Danvers aka Supergirl, Chyler Leigh as Alex Danvers, Mehcad Brooks as James Olsen aka Guardian, David Harewood as Hank Henshaw aka J'onn J'onzz, Katie McGrath as Lena Luthor, Jesse Rath as Brainiac-5, Sam Witwer as Ben Lockwood aka Agent Liberty, Nicole Maines as Nia Nal aka Dreamer, and April Parker Jones as Colonel Lauren Haley.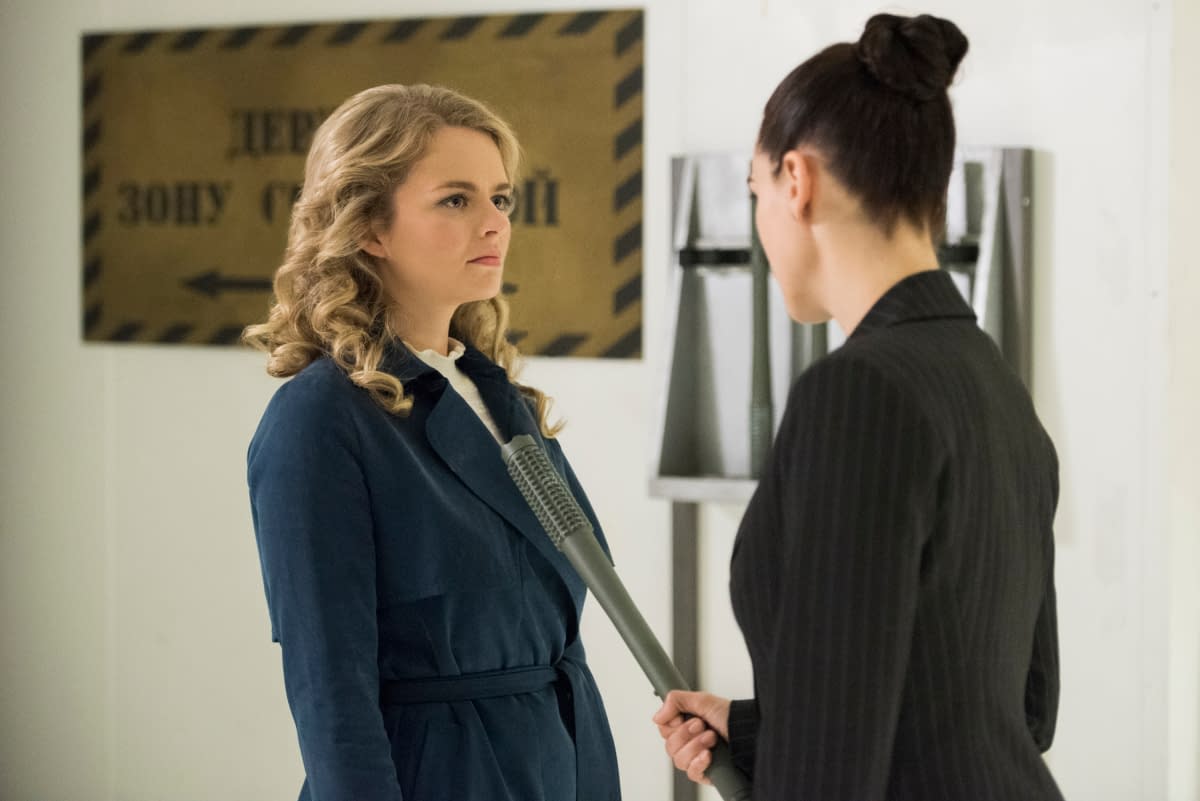 Produced by Bonanza Productions Inc. in association with Berlanti Productions and Warner Bros. Television and originating from Vancouver, British Columbia, the CW's Supergirl is executive produced by Greg Berlanti, Jessica Queller, Robert Rovner, and Sarah Schecter.