Supergirl's Odette Annable Takes on a Christmas Romantic Comedy
We've gotten to see a lot of Odette Annable over the last year as the actress took on the role of Samantha Arias and Reign in season 3 of the CW series Supergirl. But now that her time as a Worldkiller is at an end, she is moving on to a more festive story.
Deadline is reporting that Annable will be joining her real-life husband Dave Annable (Yellowstone) in the upcoming Freeform holiday movie No Sleep 'Til Christmas. This will be part of the networks 25 Days of Christmas holiday programming.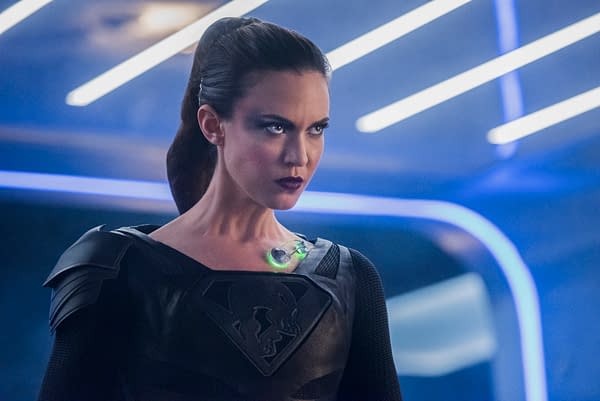 Written by Phil Traill and Steve Smith, the romantic comedy features Lizzie as high-end event planner putting together her own wedding, but she suffers from insomnia, lying awake at night while her fiancé Josh sleeps. She comes across Billy, a laid-back bartender who is just as exhausted and sleepless when a sleep-deprived incident leads them to discover that they can only fall asleep when next to each other. Being that this is a Christmas special, this disruption of their lives can't just be coincidental.
Dave Annable has previous appeared in Yellowstone, Red Band Society, Brothers and Sisters, and Heartbeat. Beisdes her turn on Supergirl, Odette Annable has appeared on Rush, Banshee, The Astronaut Wives Club, and Pure Genius. The two have worked together on the series Brothers and Sisters.