Supernatural: Jensen Ackles, Kansas Send Jared Padalecki B'day Love
Just like millions of us, Supernatural and Walker star Jared Padalecki has had a helluva 2020 so far, on both personal and professional levels. On the work side, Padalecki and co-stars Jensen Ackles, Misha Collins, and Alexander Calvert are looking to wrap up fifteen seasons of the long-running CW series, with the remaining seven episodes set to run at some point this fall. Then there's his modern take on Chuck Norris series Walker, Texas Ranger that's premiering January 2021: Walker, which means pretty much stepping off of one set and "walking" (you're welcome) onto a new one. On a personal level, it's a tale of three families: the old one he's saying goodbye to after more than 1-1/2 decades, the new one he's looking to bond with on a show where he's carrying the "main lead" responsibilities and his real-life family that offers him an anchor through all of it.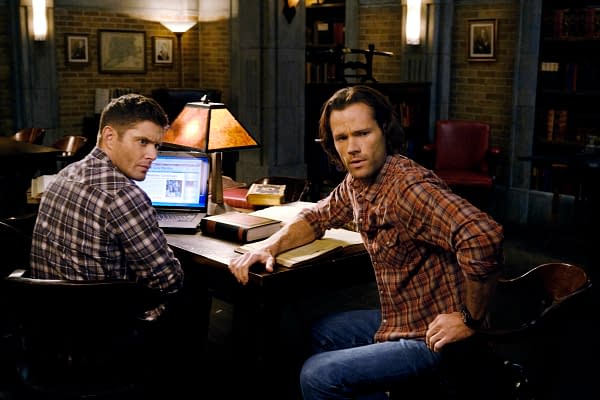 So it's nice to see all three families come together over the weekend to celebrate Padalecki's birthday over this past weekend. And though COVID-19 is preventing everyone from celebrating the way they'd really like to, there was no lack of kicks to "the feels" across the intertubes. Ackles took to Instagram to post a picture of the last on-set pic he had of himself, Padalecki, Collins, Calvert, and Baby before production shut down. But this wasn't some "Debbie Downer" birthday wish, but some fun well-wishing with the promise of better days ahead.
Ackles wrote, "Unfortunately, this is the last pic I have of all of us on set together. Our faces say it all. The uncertainty, the emotion, the fear of not knowing how it will all go or more importantly, how [Jared Padalecki] will handle a birthday without us. You'll be just fine, buck-o. We'll be back in that beautiful car to celebrate soon enough. (Hopefully). Happy Birthday, brother. See ya soon.", followed by some hashtag love for the show's fanbase with #SPNFamily. Padalecki returned the love with a dose of Winchester grit and determination: "Can't wait to get back. Covid can't stop the Winchester's." Here's a look at Ackles' initial post and Padalecki's response.
Even the classic country-rock band got in on the social media lovefest, offering their "Wayward Son" some healthy, positive vibes for his special day:
Supernatural Cast on The Journey Coming to An End
Though news of the series' was announced in March 2019 (with Collins via Instagram post, which you check out below), Ackles and Padalecki did their part to get viewers through the grieving process a month later, taking the stage at VegasCon 2019 to explain that the decision to end the series was a "community decision" and not influenced by the network or the studio. In the video below (starting at the 28:35 mark), Ackles wanted the crowd to know that the decision was one they had discussed for quite some time now, saying, "It wasn't an easy decision. It was months and months, if not years, of discussion between he and I, between the rest of the cast, between the crew, between our writers, between our producers, between the studio, between the network. Nobody wanted to see this show fizzle out."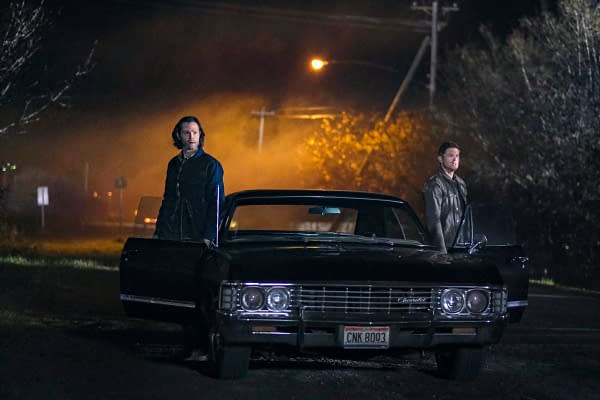 For the Supernatural team, it was a matter of knowing when the right time was to leave. Ackles says it was important to find that right balance between not staying around too long and giving yourself enough time to tell the story that fans deserve: "I think that it was everyone wanting to do the biggest service to the show that we could by going out strong. It just seemed like the writing was kind of on the wall as to when that was happening. Everybody kind of felt that it was coming soon, and so it was just taking that leap of faith of going like, 'Well guys, let's get out the paint and paint that finish line because what we've accomplished is unlike any other.'"
---
---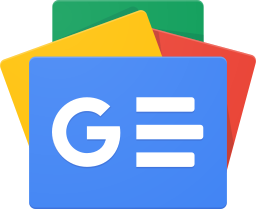 Stay up-to-date and support the site by following Bleeding Cool on Google News today!