Ten Thoughts About Doctor Who – Praxeus… or Yazz And The Plastic Population
Just seen the new Doctor Who – Praxeus sorry for the delay, I was travelling a bit. As ever, some spoilers going in but nothing like last week, obviously.
1. Difficult Second Episode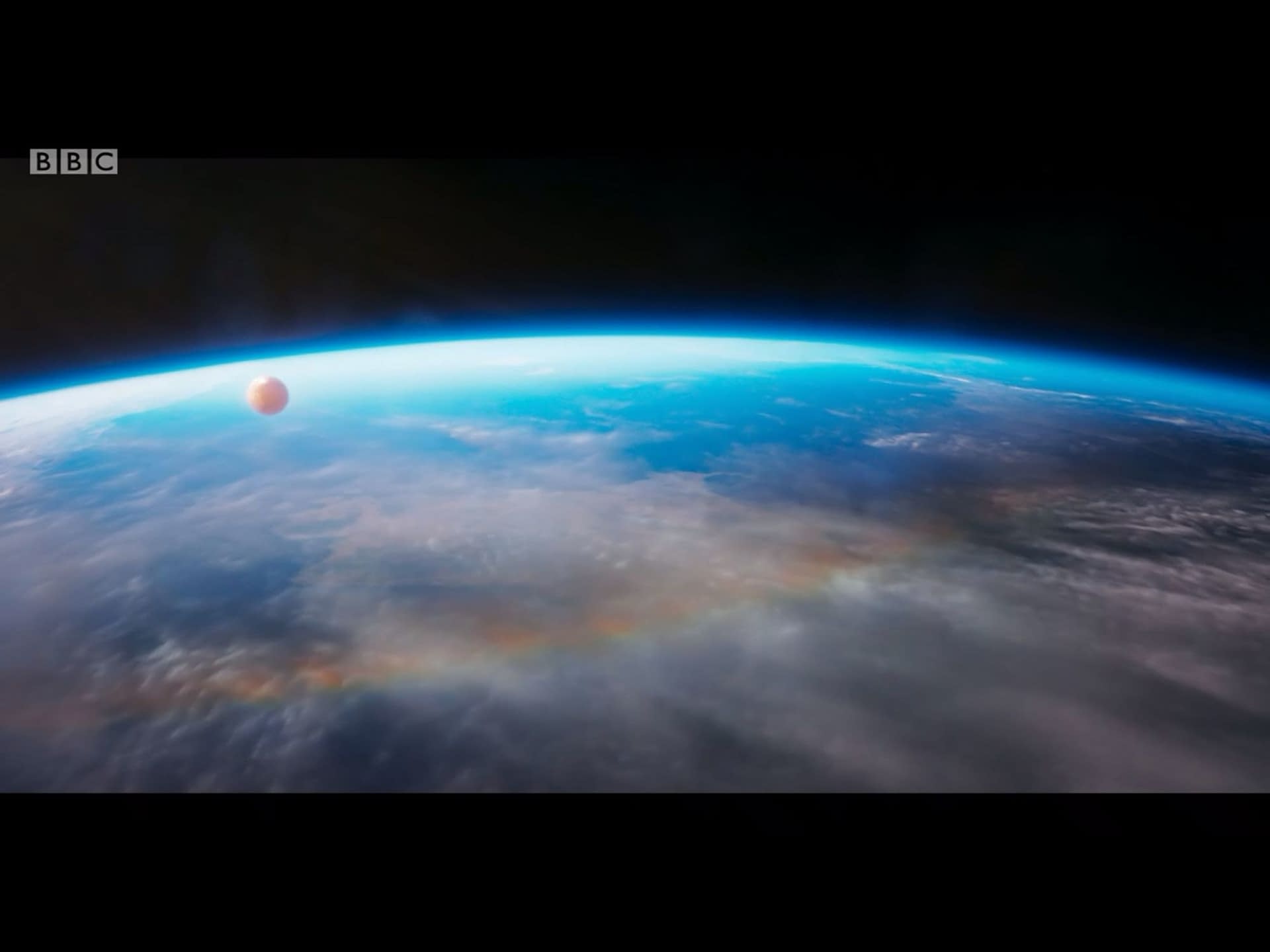 It was always going to be hard following Fugitive Of The Judoon, like Human Nature coming right after Blink, or Hell Bent after Heaven Sent. So pity poor Praxeus. But it did do a good job of following up on last week's questions… just not what any of them mean. But also Doctor… seven billion lives on Earth? How very speciesist of you. Seven billion human lives… what about all the birds?
2. The Doctor, Actually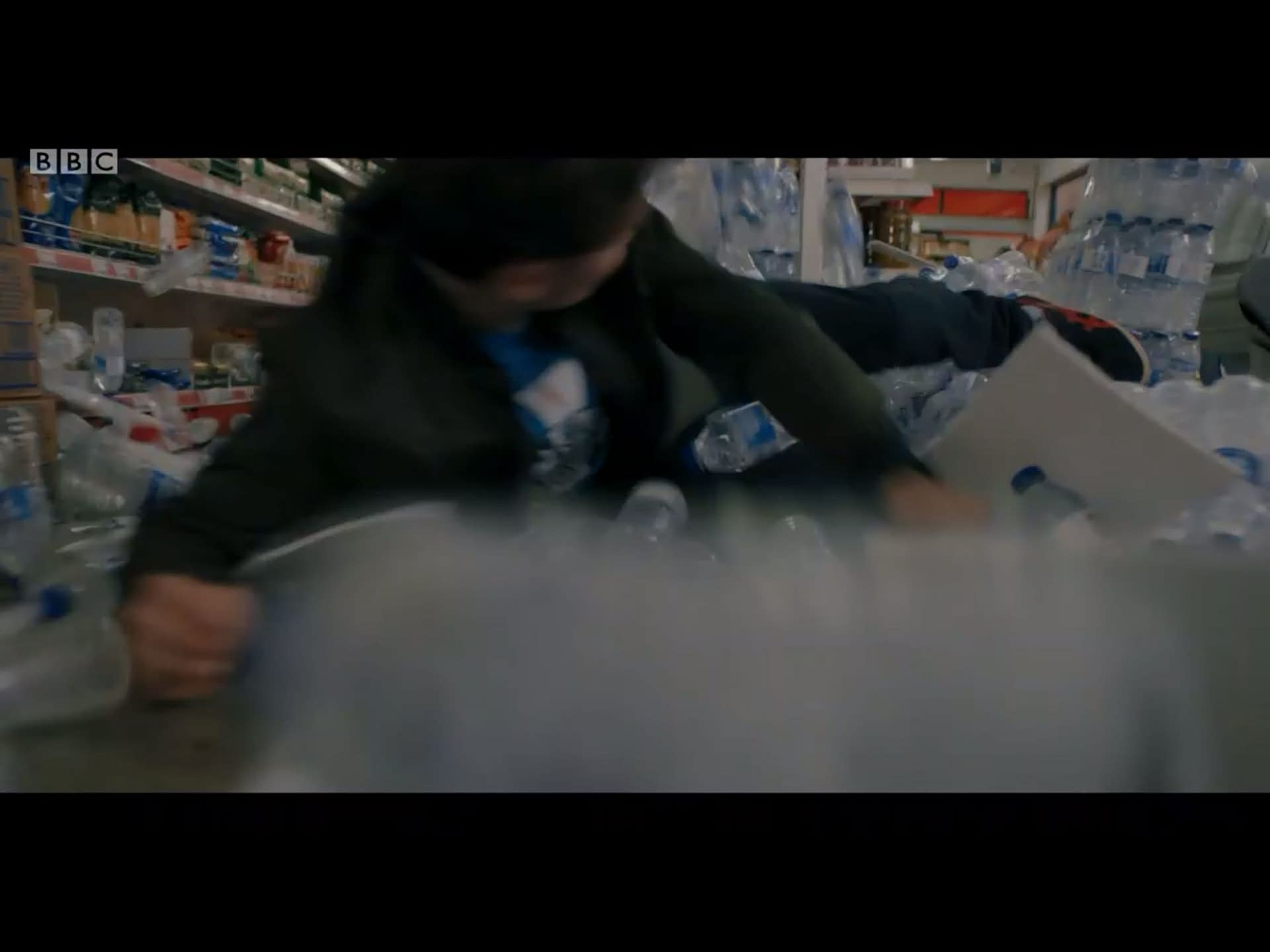 So there is no Captain Jack. We're not getting any more of him at all this year. No Fugitive Doctor either. Though there must be more of her to come. But we do have missions, separate missions from the off. No set up needed, we had that last week, instead we are following simultaneous incidents across the world – London, Peru, Madagascar, Hong Kong – even if it was all filmed in windy Cape Town, including, get your Doctor Who bingo checklist out, a crashing astronaut, a handsy store detective, beach scientists and a couple of travel vloggers – shades of Orphan-55 there with that last one. But their lives, it seems, are actually intertwined. Yes, it's Love Actually Doctor, and is far more Richard Curtissy than Vincent And The Doctor ever was. Oh and the jump cut from crashing smash ship to crashing supermarket water bottles was aces.
3. Running Down The Corridors Of Our Lives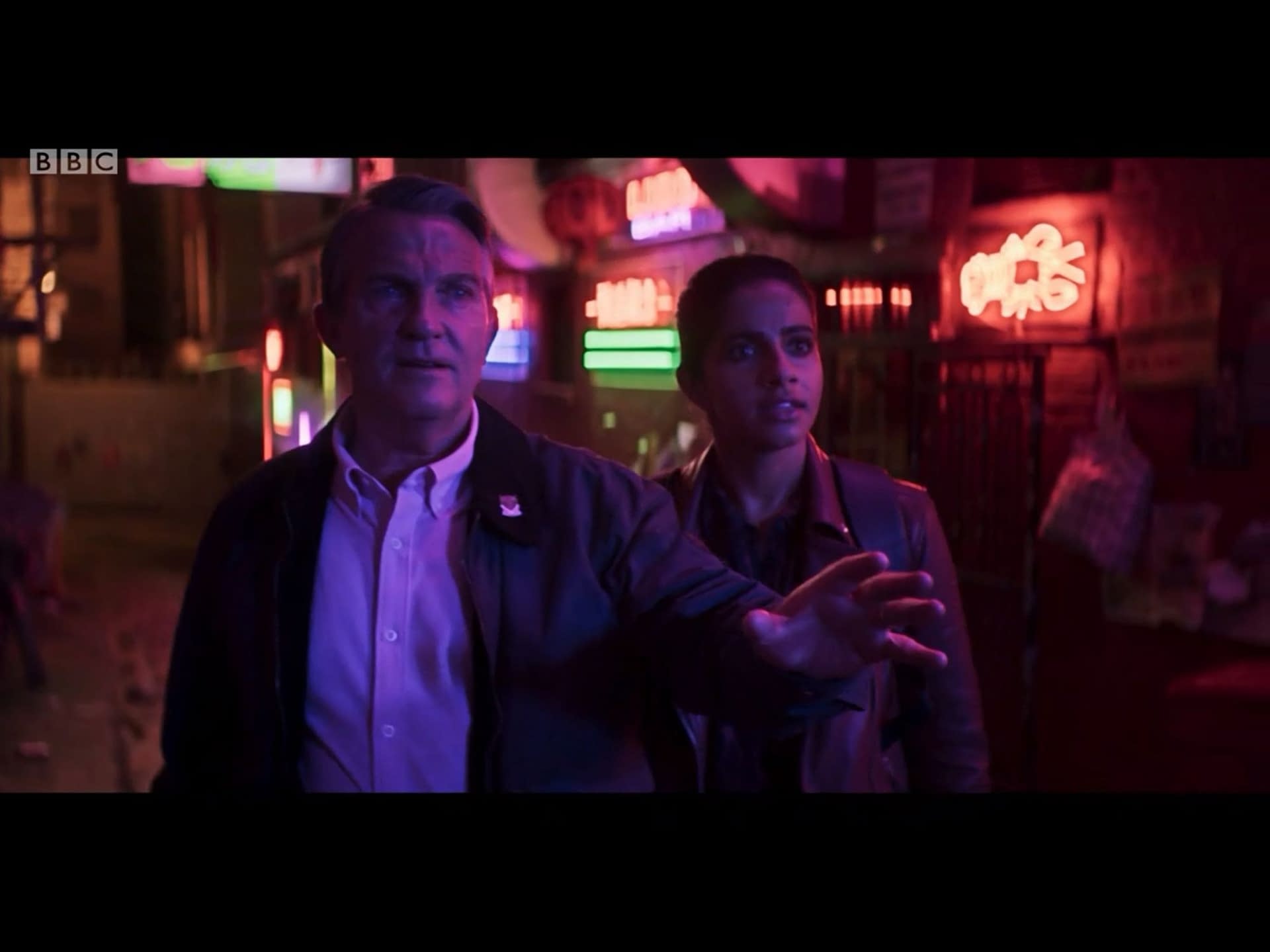 Multiple players, multiple participants, multiple destinations, this was a race of an episode, running to buildings, running from birds, running round the world, always moving, against an infection that seizes you up and crystallises you. This was a different looking, feeling Doctor Who, jumping from night to day, from neon alleys to plastic beaches. The faster you move, the less chance any plot problems have to settle, or opportunities to seize up and explode into dust.
4. A Slightly-Less Impossible Astronaut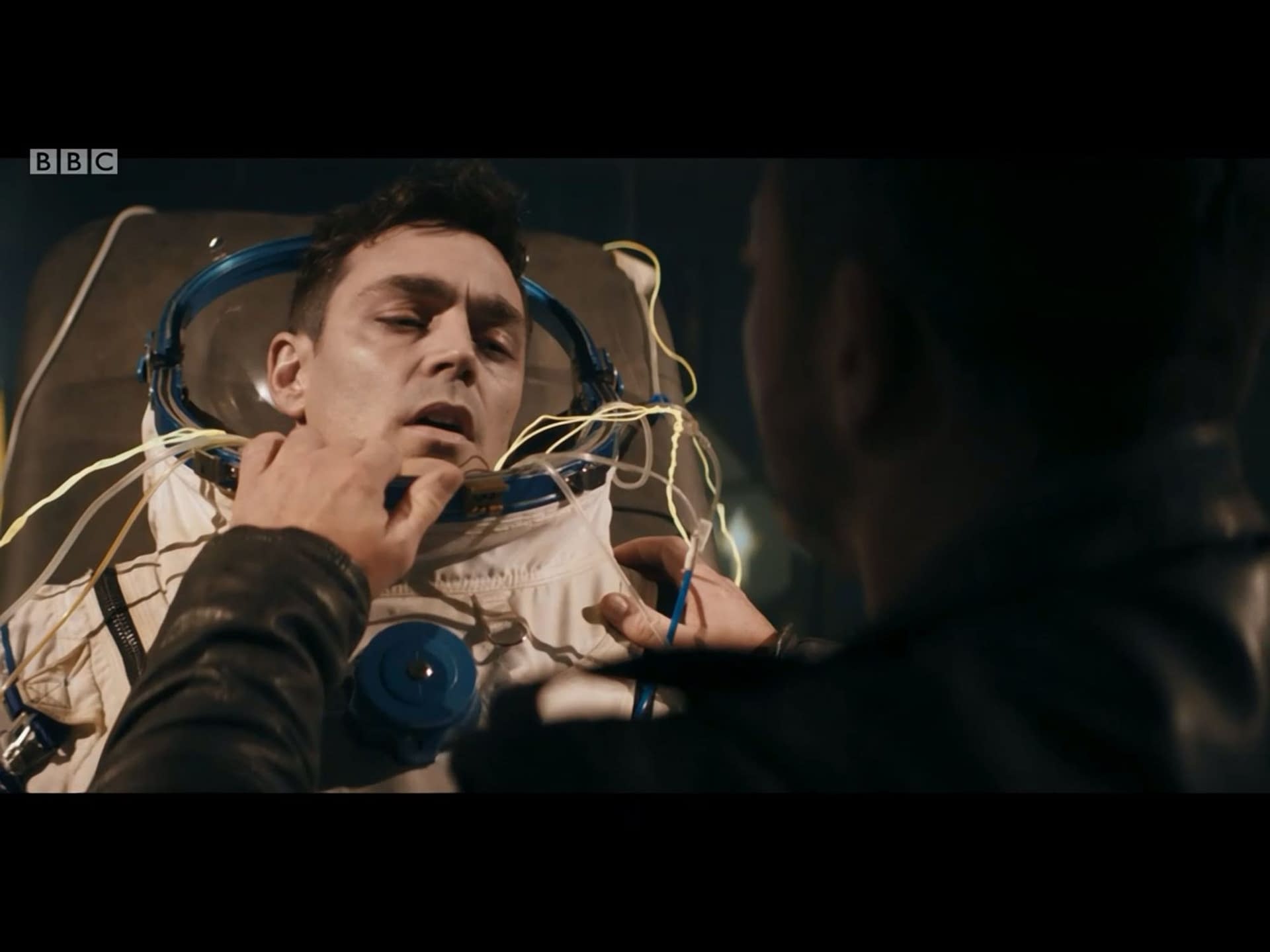 It was nice to see someone in an astronaut uniform return without flashing back to The Impossible Astronaut. Totally different vibe. Even though it was an astronaut figure held by aliens and experimented on. Thought as the Doctor pointed out that the virus affects humans and aliens differently, what would be the point?
5. 'Do You Know What It's Like Being Married To Someone That Impressive?'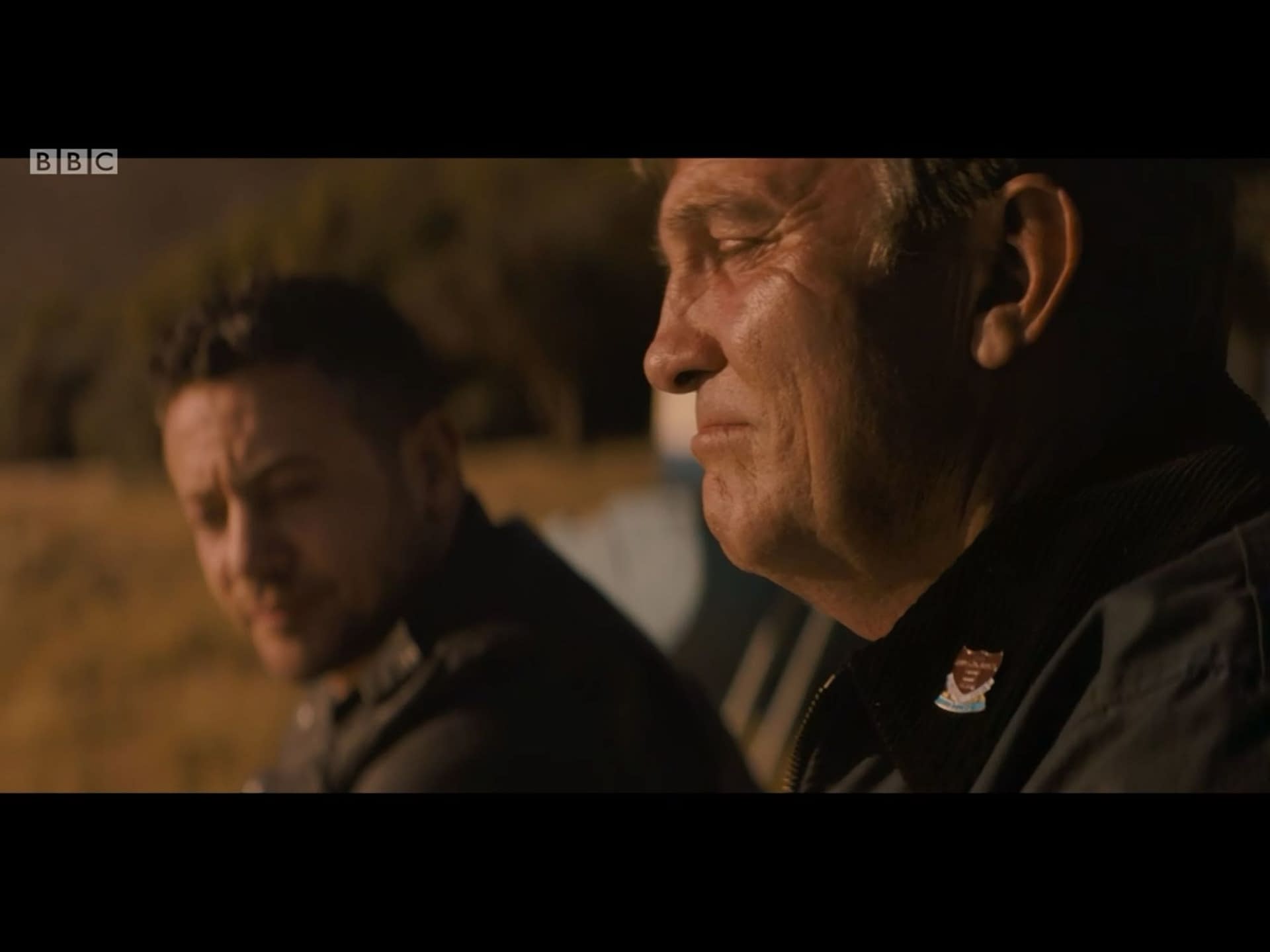 Graham's loss of his wife still haunts him. He finds a moment to use those experiences as a cancer sufferer, with Grace, to help fit and use a drip on a patient. But it's the moment he sits with the store detective and he says the question above, that you see his face, and it's there, it's all there. It will never go away.
6. Dead Bird Detectives
"That's why you smell of dead bird. I thought you'd changed your shower gel." The Doctor smells a mystery. But it's Ryan who has to chop the bird up into little pieces. Do they still do that in GCSE? And if all birds are chomping on plastic – why does everyone seize on this as the reason for the attacks – and the infection. It's happening without any alien intervention. Also… wouldn't those birds have died a more crystalline exploding death? They may be different species but we are all part of the same evolutionary structure… also did anyone notice that a presumably-alien-scientific-assistant Aramu was eaten up by birds themselves? And no one even mentioned he was missing? Like those Australian security services, they're just disposable motes of dust… bu at least it looks like The Birds, by way of Quatermass.
7. 'I'm a Sucker For A Scientist'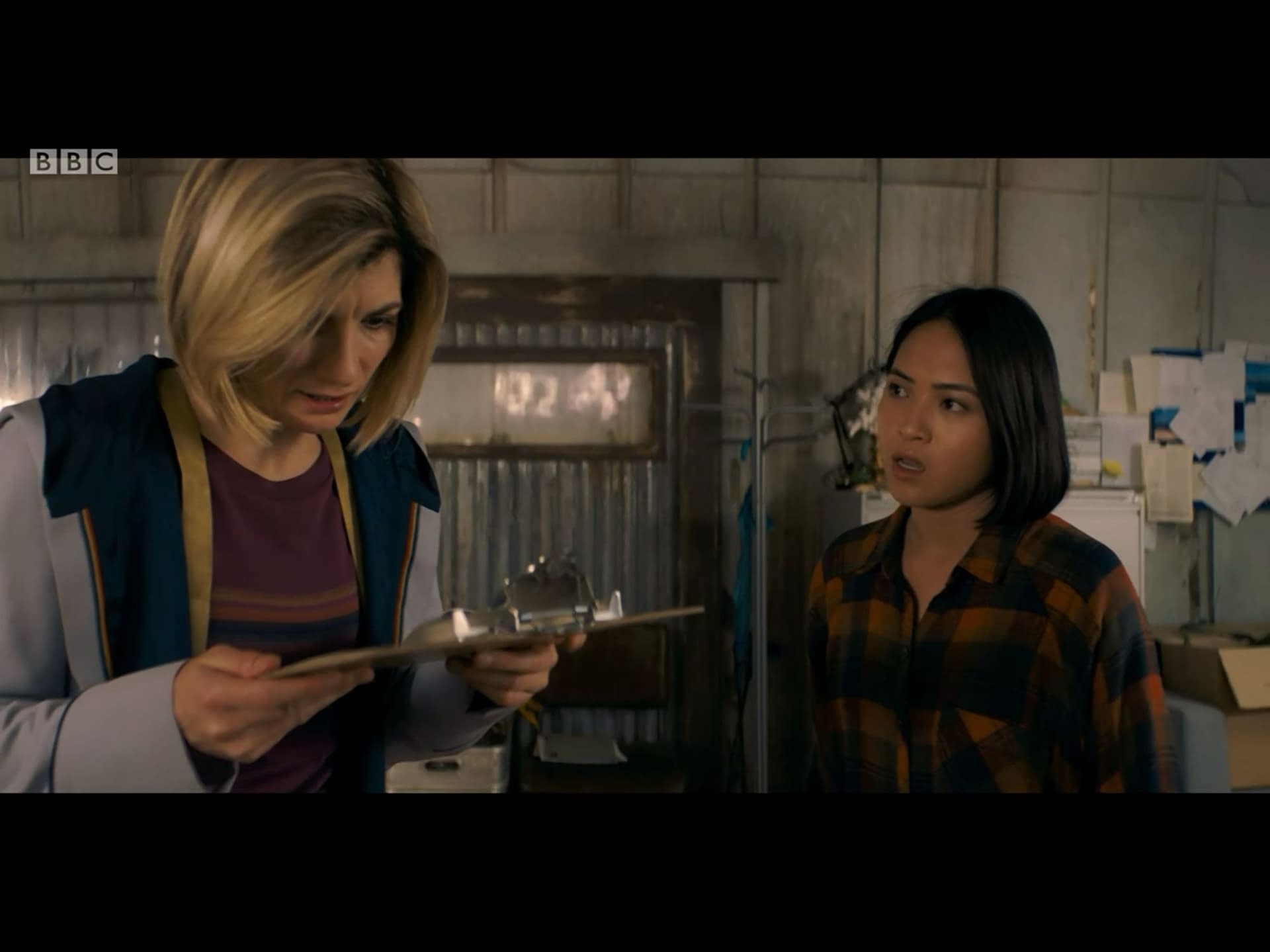 It was only a couple of episodes ago we saw the Doctor fall for Tesla, with all the scientific hero-worship, and she did the same to Ada Lovelace. Goven that other scientists she has met include Davros, maybe she could be a little more wary in the future? The Fugitive Doctor would have sniffed her out straight away, and pulled out a laser rifle. Talking of which, the alien race that came across three galaxies to Earth (really? No one else has a plastic problem but us) but already be infected, their bodies seizing up, as they are terrible shots.
8. Carry On Coronavirus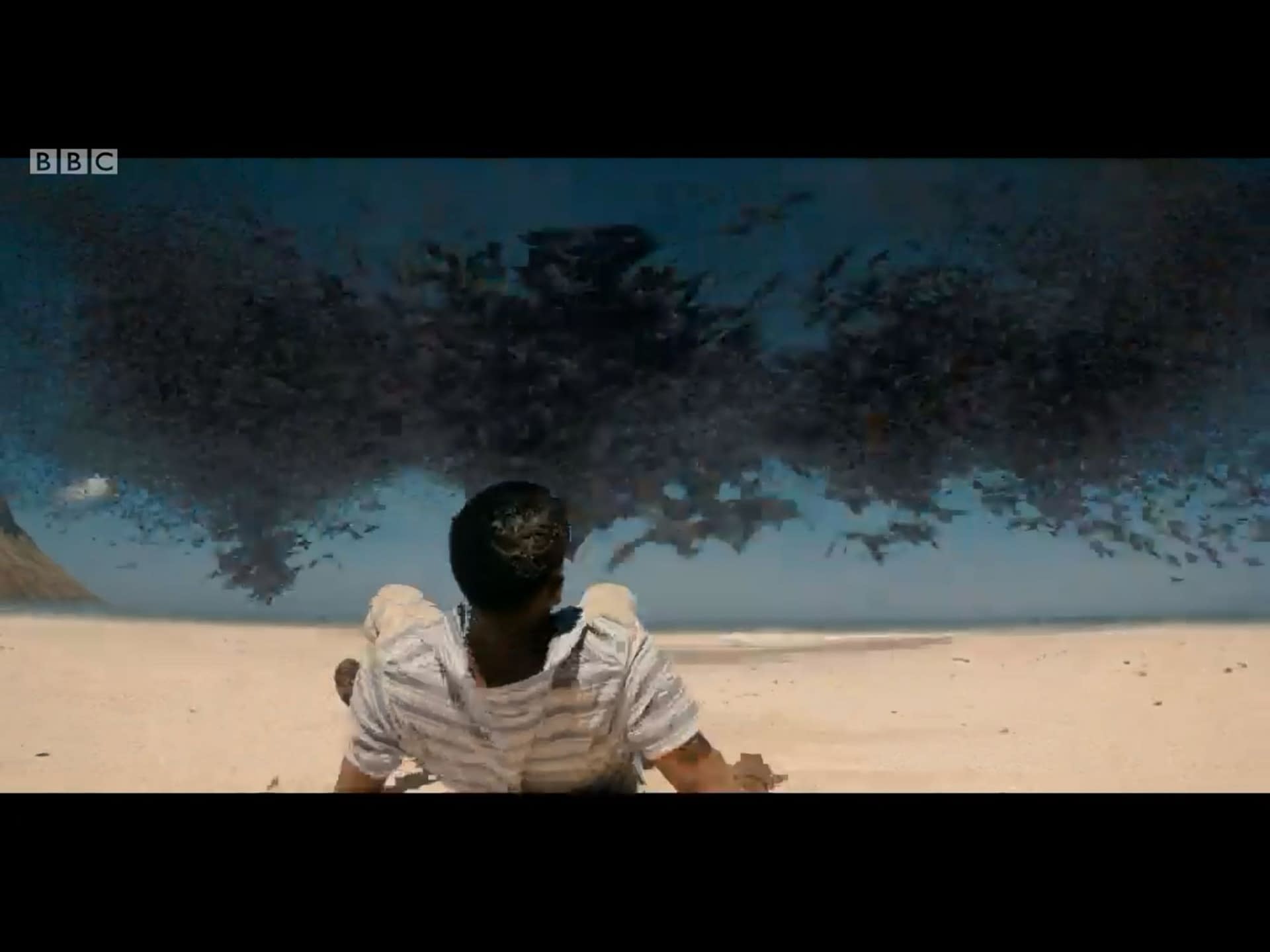 Of all the weeks to launch a story about a pandemic being spread around the world, this would be the one. And then to use microplastics as the delivery mechanism – is that overblown relevance? As for defeating the alien virus – well it made a lot more sense than how the Tenth Doctor dealt with the diseases in New Earth. And it had dangers. Though sadly not Auton ones – though it was nice to get a namecheck.
9. Yazz And The Plastic Population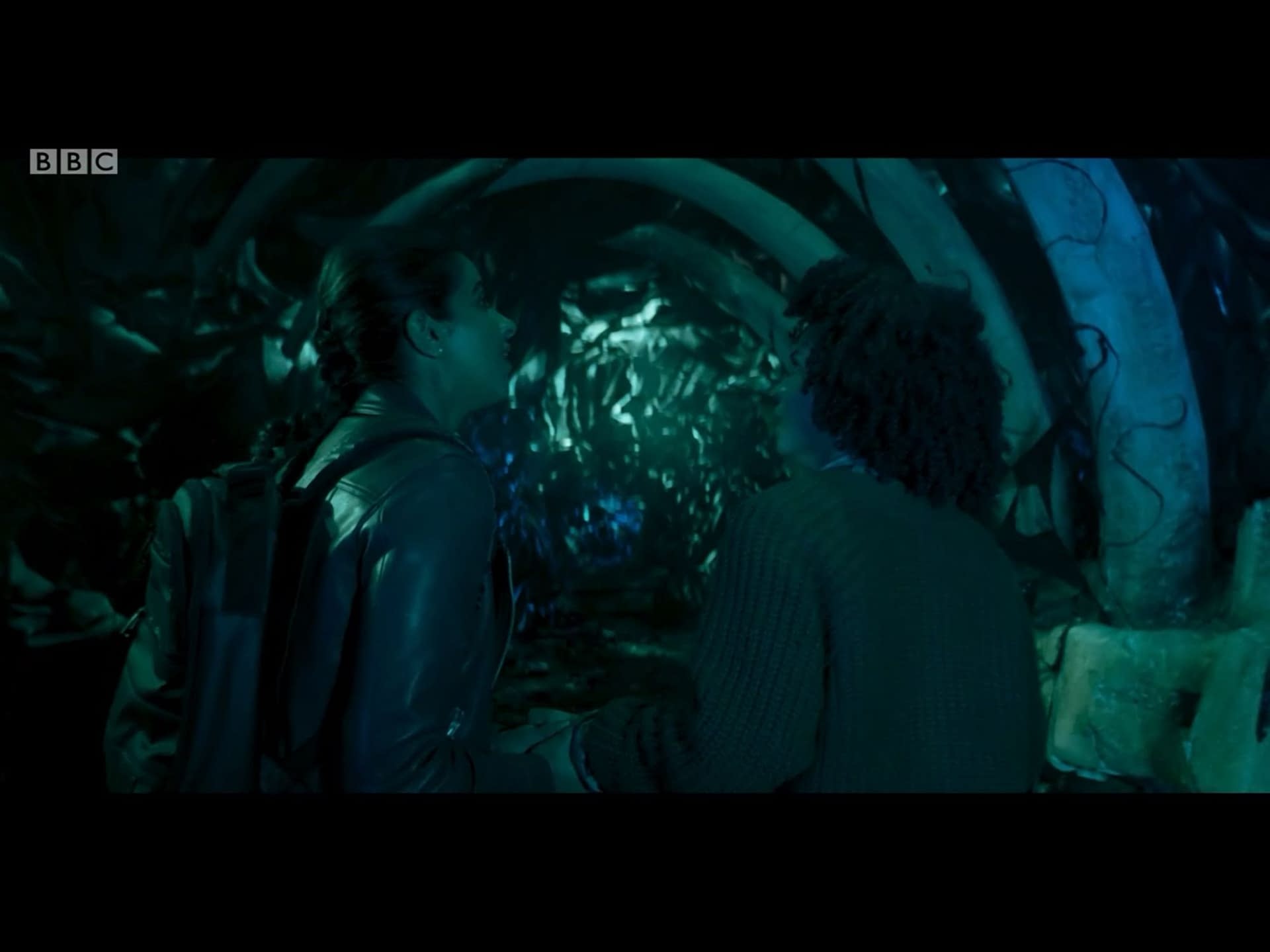 I mean how did they avoid this pun? Not until now and not even in this episode. Yazz is getting more reckless in her Doctor Who-ing though. She's police, she takes respnsibility and duty seriously. This episode gives everyone a role, even Graham, spread out across the world, but was this a teleport too far? Will she continue down this road? It does lead to Adric after all.
10. The Doctor Could Totally Have Saved Adric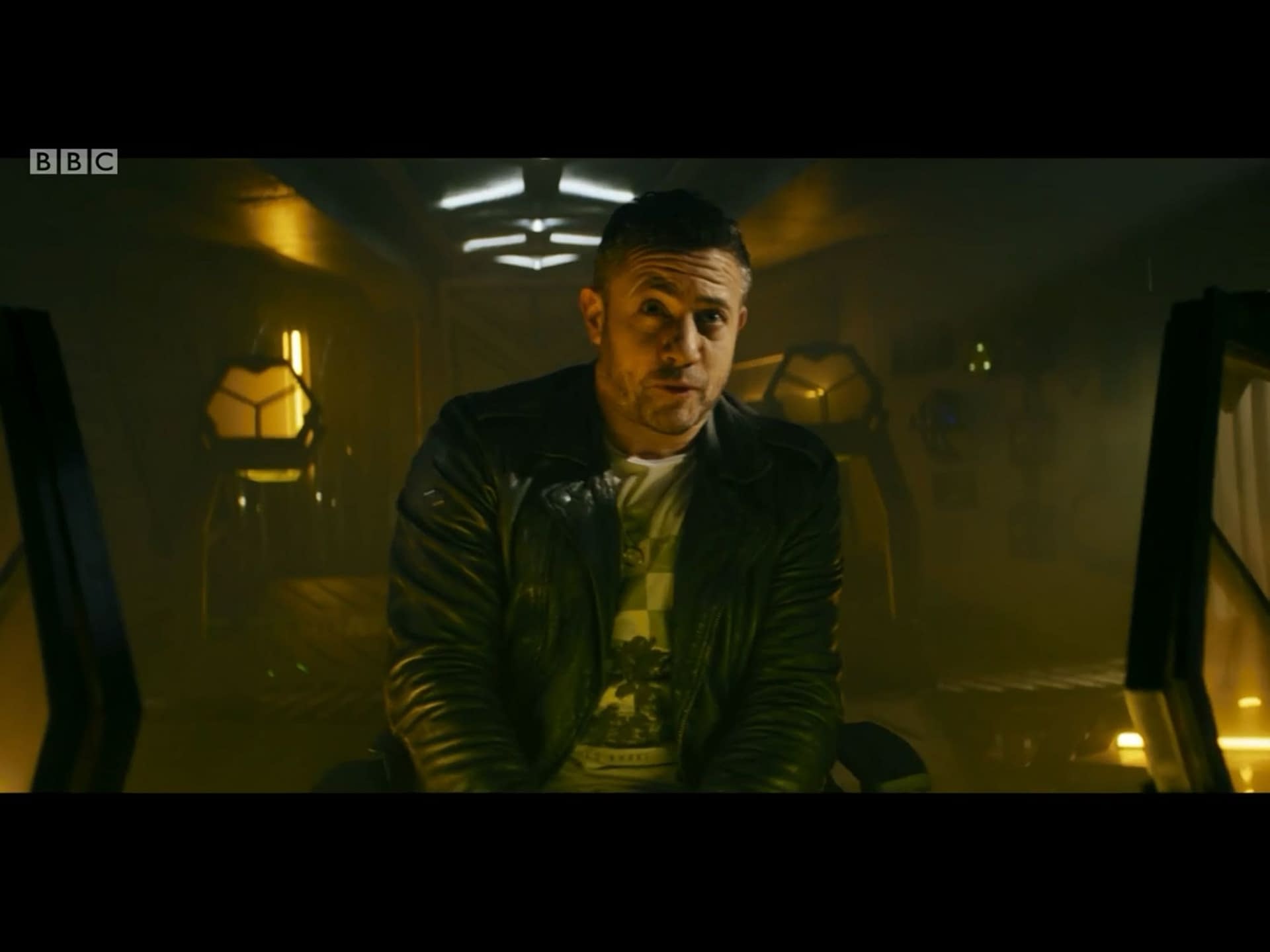 No namecheck for Cybermen, lone or otherwise this week. Just pop in, in a millisecond, to save someone you met that day – or let Adric just blow up with the Cybermen. The Doctor made her choice now – and then. Sorry Adric. But we do have another example of the Doctor, despite herself, weaponising people into becoming suicide bombers.
So no, Praxeus isn't as good as Fugitive Of The Judoon, and Human Nature wasn't as good as Blink, but they were all bloody good and so it this. Doctor Who has had quite the turnaround.
Doctor Who: Praxeus, Airedale's on BBC One and BBC America, today.
SUMMARY:

What connects a missing astronaut, birds behaving strangely in Peru and a US naval officer who washes up on a Madagascar beach? The Doctor, Yaz, Ryan and Graham split up to investigate these mysterious events across 21st-century planet Earth, but as the mystery deepens and lives are put at risk, they face a deadly race against time to save humanity. Guest starring Warren Brown and Matthew McNulty, with Jodie Whittaker, Bradley Walsh, Tosin Cole and Mandip Gill.
CAST & CREW

The Doctor

Jodie Whittaker

Graham O'Brien

Bradley Walsh

Adam Lang

Matthew McNulty

Gabriela Camera

Joana Borja

Jamila Velez

Gabriela Toloi

Zach Olson

Tristan de Beer

Director

Jamie Magnus Stone

Executive Producer

Chris Chibnall

Executive Producer

Matt Strevens

Series Producer

Nikki Wilson