We see what you're doing, The CW's The Flash, – think you can release enough preview and we'll break… but we're onto you… just so you know. That's right, we have one more preview for tonight's "Love is a Battlefield" – and unlike Barry (Grant Gustin), we're pretty much seeing a whole bunch of red flags all around Iris (Candice Patton). After last episode's whole "reflective moment" (review here), Iris "suddenly" knows how to speak Italian in the previous preview – and now?
Iris makes a mean stack of pancakes – with freshly-squeezed OJ, to boot – much to Barry's surprise… and hunger:
"The Flash" season 6, episode 11 "Love Is A Battlefield": LOVE IS IN THE AIR – Barry (Grant Gustin) and Iris (Candice Patton) plan a romantic dinner for Valentine's Day but their evening is interrupted by an old foe – Amunet (guest star Katee Sackhoff). Meanwhile, Frost (Danielle Panabaker) gets into the holiday spirit and attempts to help Allegra (guest star Kayla Compton) reconnect with an old love. Sudz Sutherland directed the episode, written by Kelly Wheeler and Jeff Hersh.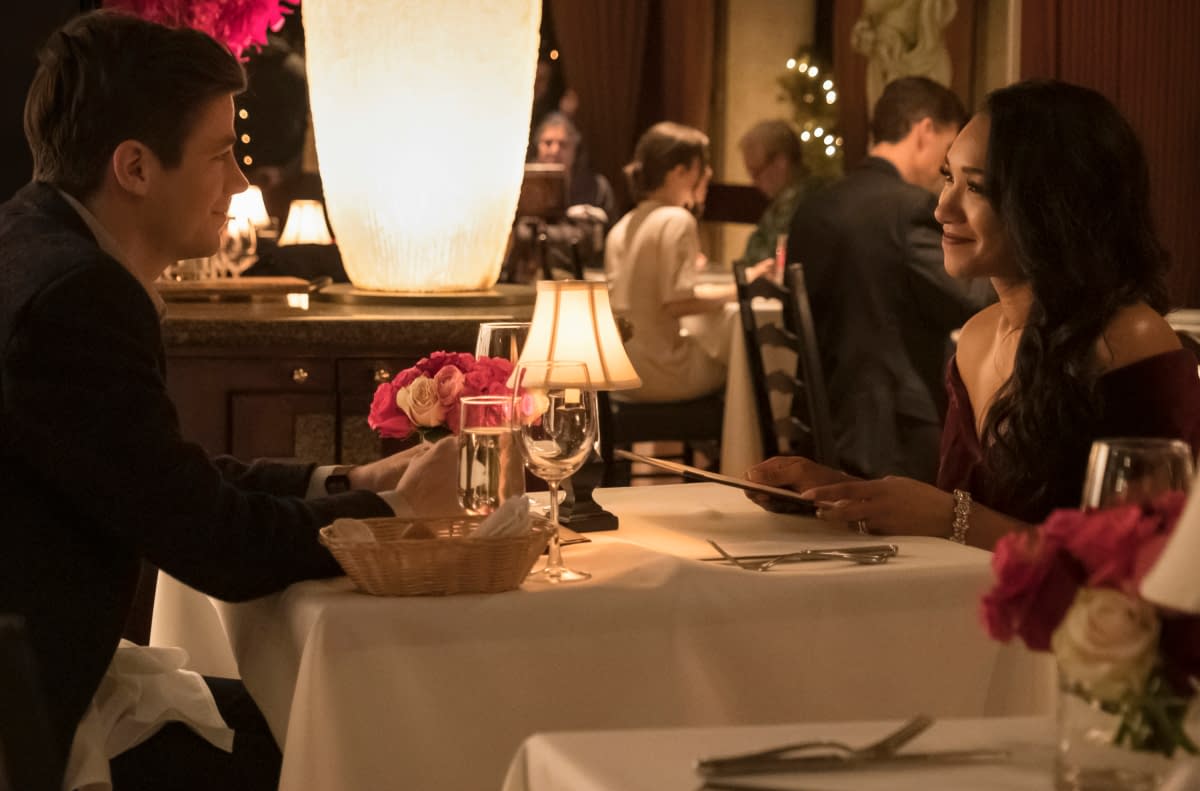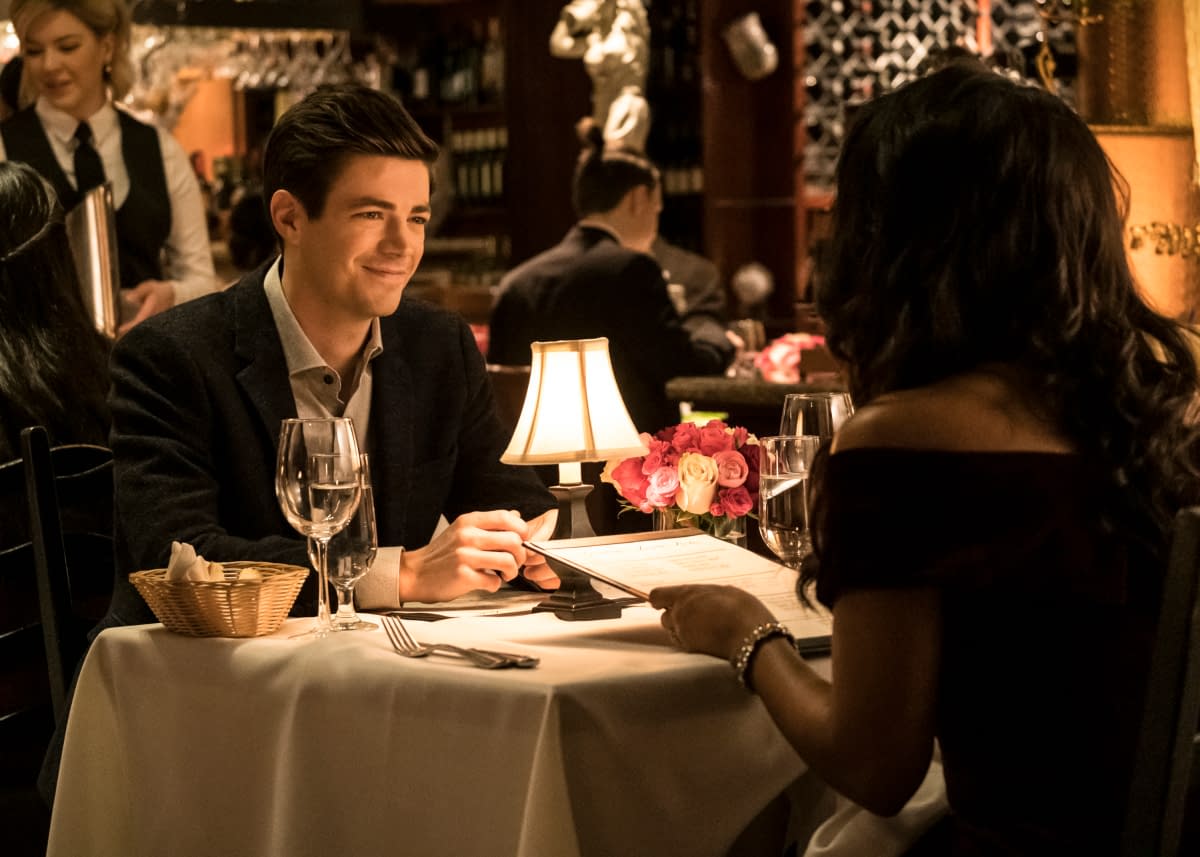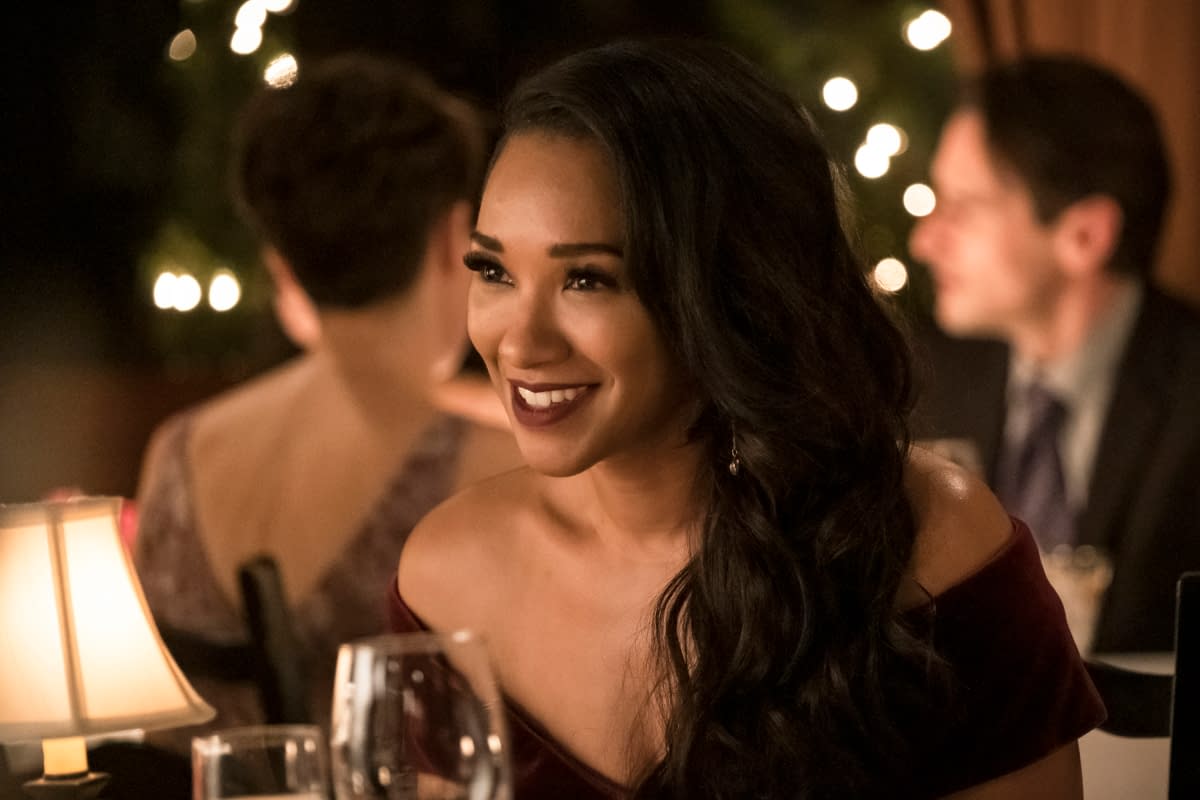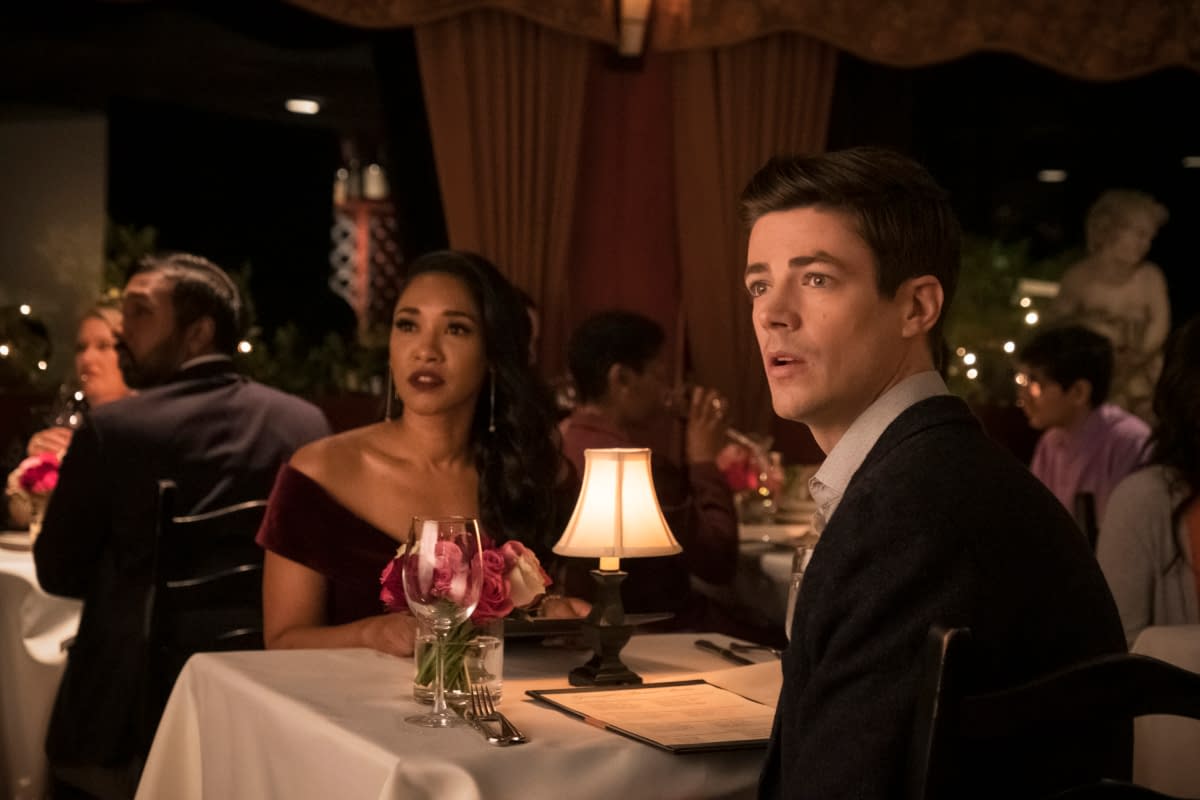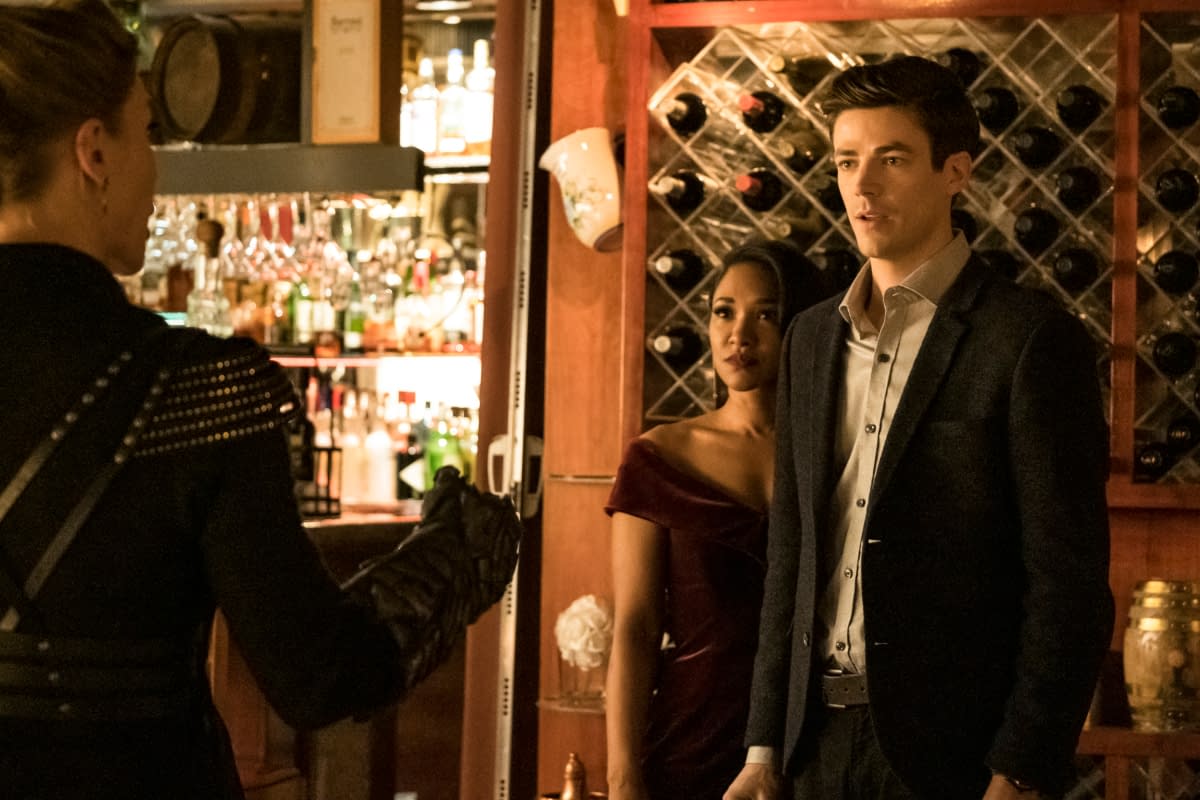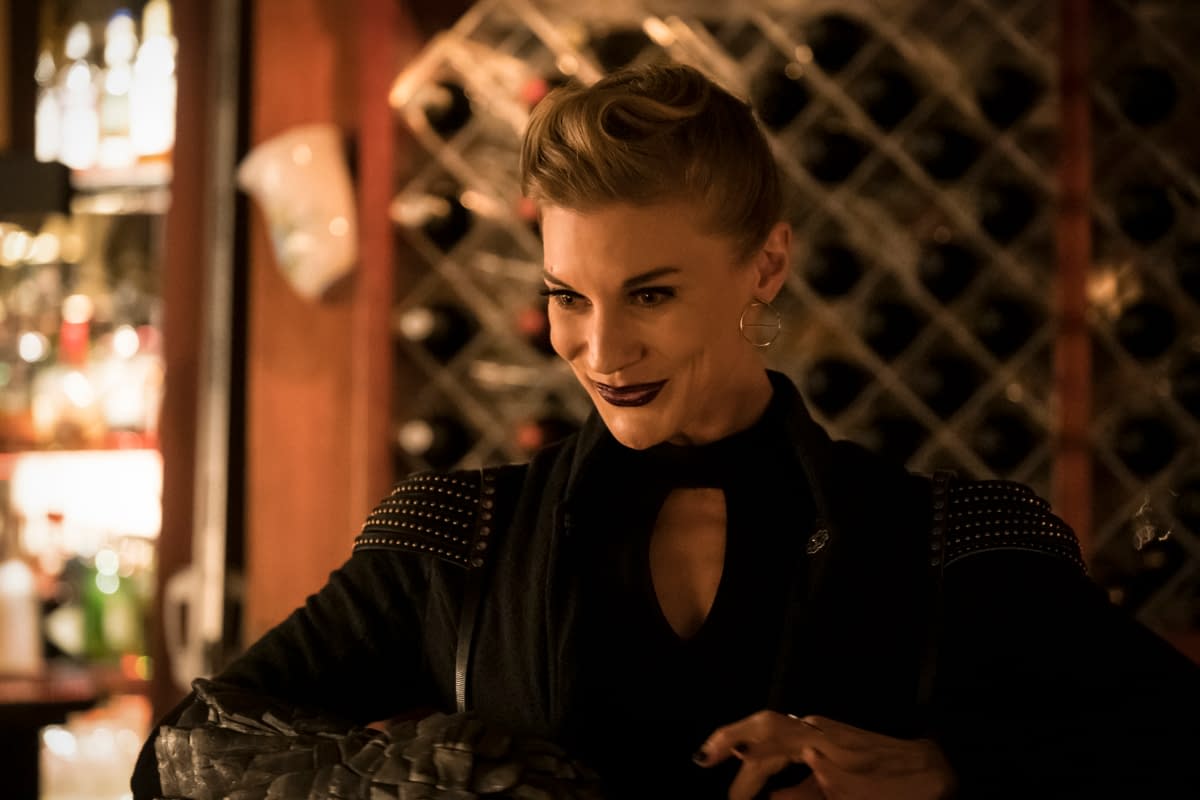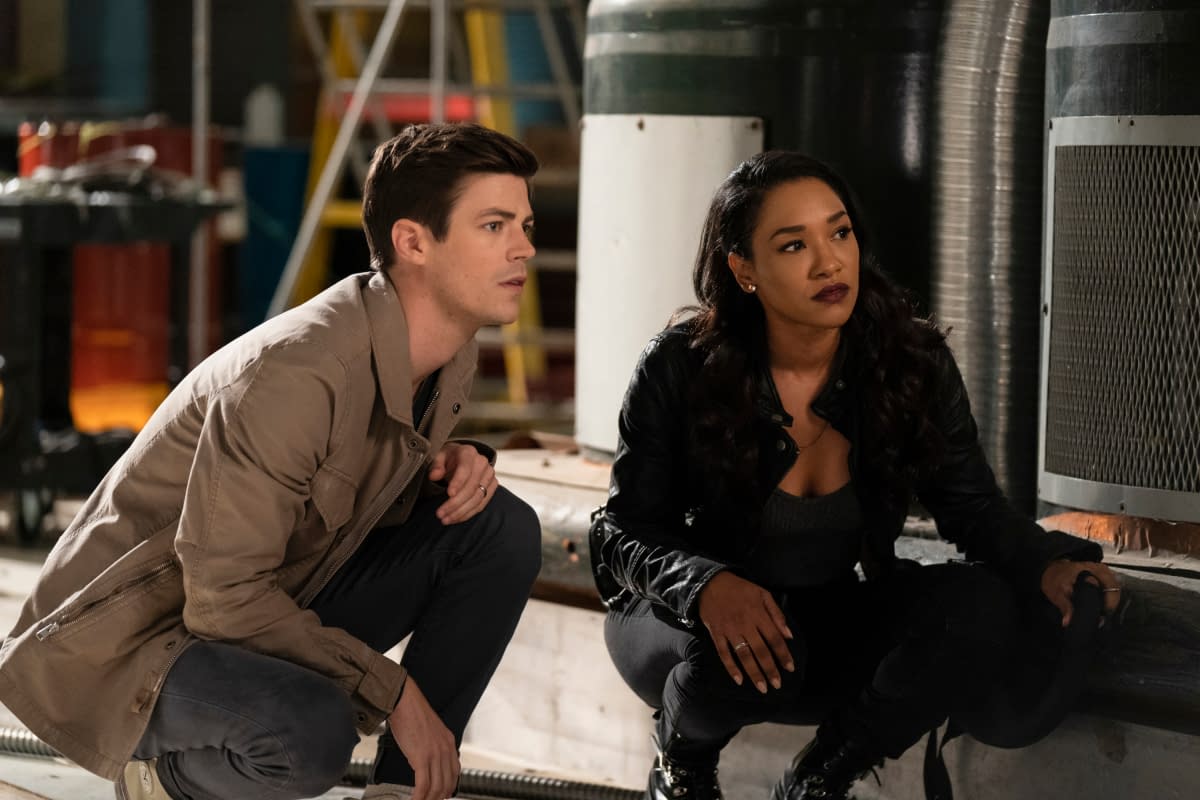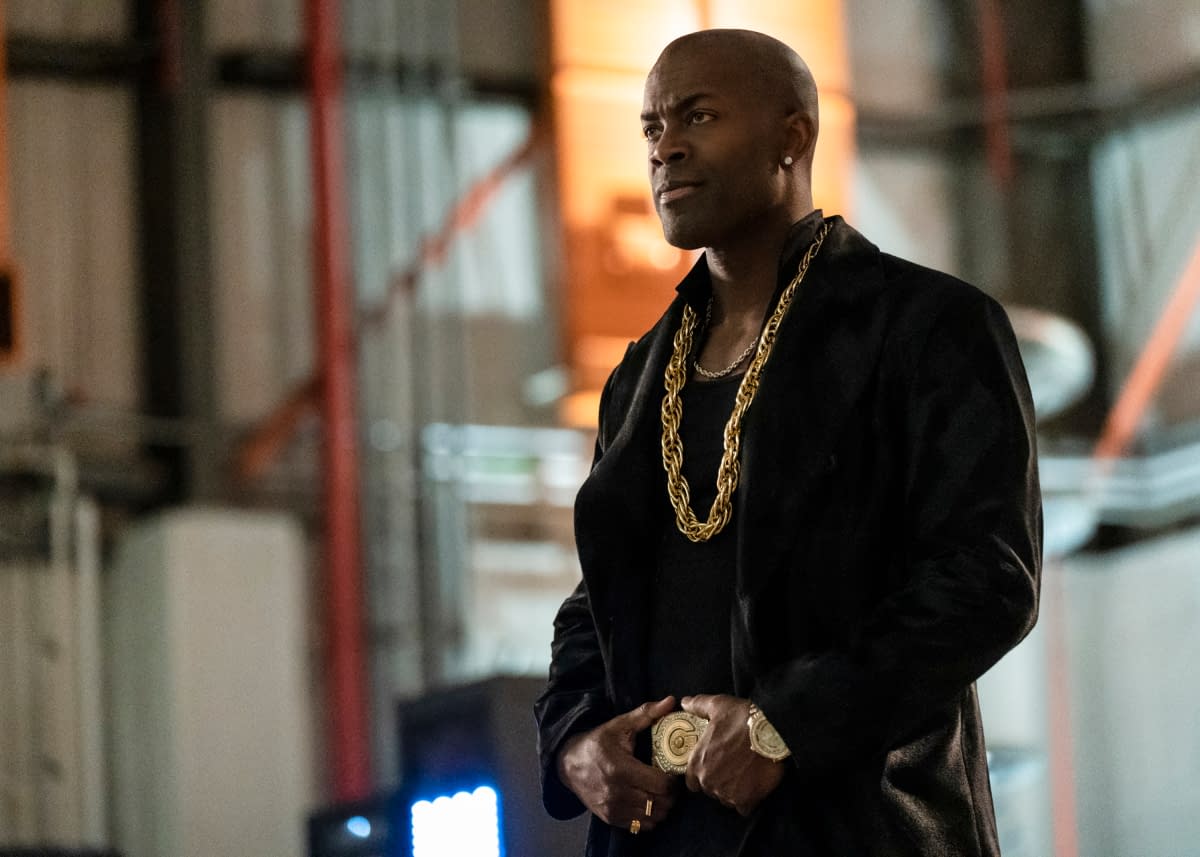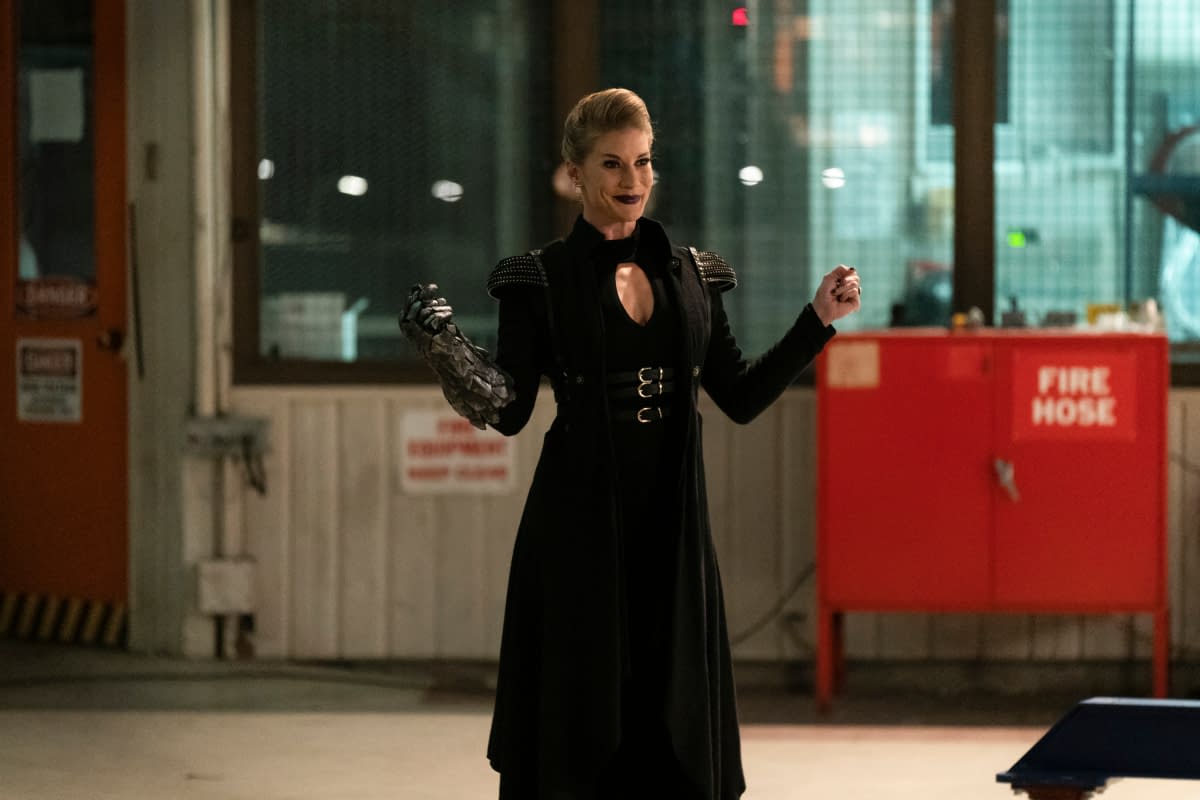 Showrunner Eric Wallace spoke with EW about the impact a post-"Crisis" world will have on Barry and "Team Flash" when it comes to their list of "big bads" – so expect some serious changes:
"The past villains that we saw in previous seasons, they're not the same villains anymore. They are different people. They might even have different abilities, which Team Flash is going to get caught unprepared. It gives a freshness to it and even more danger to what would be a meta-of-the-week kind of story line. It becomes even more treacherous if you don't know what the meta is, because that meta is a little bit more unpredictable."
While not giving away too many details, Wallace suggested that the possibilities are pretty endless now: "We're going to dig deep. You're definitely going to get villains we have not seen in a long time popping up."