"The Good Place" Season 4 "A Chip Driver Mystery": The Moral of THIS Story? Don't Be a "Brent" [SPOILER REVIEW]
Welcome back to the Neighborhood, humans, not humans, demon, and Janet! Maybe you had Halloween plans and didn't stay in to catch the new episode of NBC's The Good Place, but that's okay! You've seen it now and we're here to chat about the mystery-not-mystery of "A Chip Driver Mystery".
In this episode, Brent writes what is possibly the worst book in existence – a mystery novel where the crime is solved by the tenth page. Brilliant! Best detective ever… so what happens on the remaining 200 pages?
Racist and sexist portrayals of everyone else around him in The Good Place, that's what!
And no, Simone is never… ever… ever forgiving him. Like… ever.
Being real for a second? She shouldn't forgive him. Brent is an unapologetic ash-hole who doesn't realize his behavior is super hurtful to others. Even when it's explained to him, he takes the calloused attitude of "I don't see this as a problem, so you're just being over-dramatic".
Yes, there are really people like Brent out there, here on Earth, living life. Unfortunately, they are living very well in nice houses (of all colors, not just white ones), coasting by on the "free pass" we've given white men through the decades. And what's scariest about all of this is that they genuinely don't see how they're wrong.
At all.
Even when it's pointed out to them that a phrase they use is disrespectful and exactly why that group finds it disrespectful, they just don't care.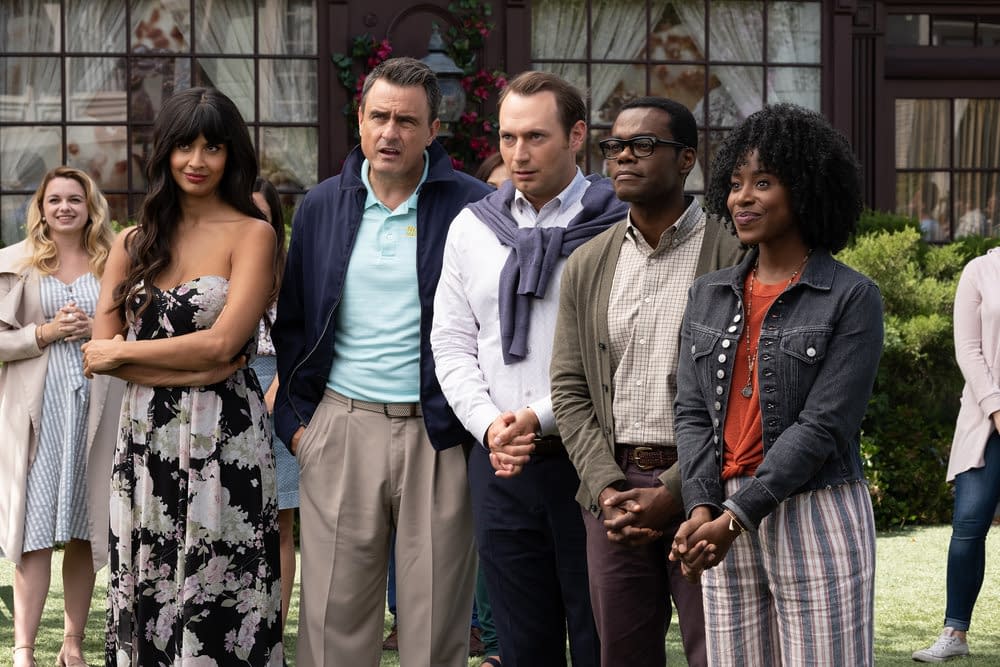 The Good Place has always done satire on life incredibly well, but this hits a little too close to home. Brent is a character who completely belongs in The Bad Place. I know it's difficult to hear, because everybody knows a Brent in their life (and if you don't, you are living a fabulous charmed life and I am envious), but "Brent" is a bad person. If you do not strive to adapt to life and consider the feelings of those around you, you're a jerk. Well, I have stronger language, but this site is censored.
At any rate, you get what I mean. Life is about adapting and changing to fit societal norms, social situations, and understand people around you. If you don't do any of that, you wind up like Brent – seeing every single thing in life that's different as a personal affront on your person and way of life.
And that's problematic.
…So yeah, thanks for coming to my TED Talk. Don't be a Brent – and make sure to catch The Good Place next week on NBC.