"The Good Place" Season 4 "The Funeral to End All Funerals": Sorry, "Soul Squad" – You… Win? [SPOILER REVIEW]
Who wouldn't want to be alive for their own funerals? Exactly the thought our "soul squad" had this week on NBC's The Good Place!
…but we should probably change before we get into it, mostly because Tahani's sweat pants say "skank army" across the butt. Or don't – it's a choice!
But for real – make sure you're prepared, because there are some pretty hefty MAJOR SPOILERS ahead.
With last week bringing us the end of the neighborhood, this week brings us the results of the experiment and who wins!
Oh – but no humans allowed, only eternal beings and Janets. So…here's a bottle of tequila, we'll let you know how it goes.
So what do the humans do in the meantime? They have proper funerals, of course!
Side Note: I totally want a Jacksonville pool party as my funeral – complete with wings from like, every great wing place – including B-Dubs! (That's Buffalo Wild Wings for those of you not cool enough to be from Florida.) I mean, nothing says "sorry I'm dead" quite like a killer cannon ball off the diving board!
And of course, Eleanor's "Dead AF" tank top is perfection and I kind of absolutely need it, especially for 5AM runs. Gross, who runs at 5am? Not me. Disgusting.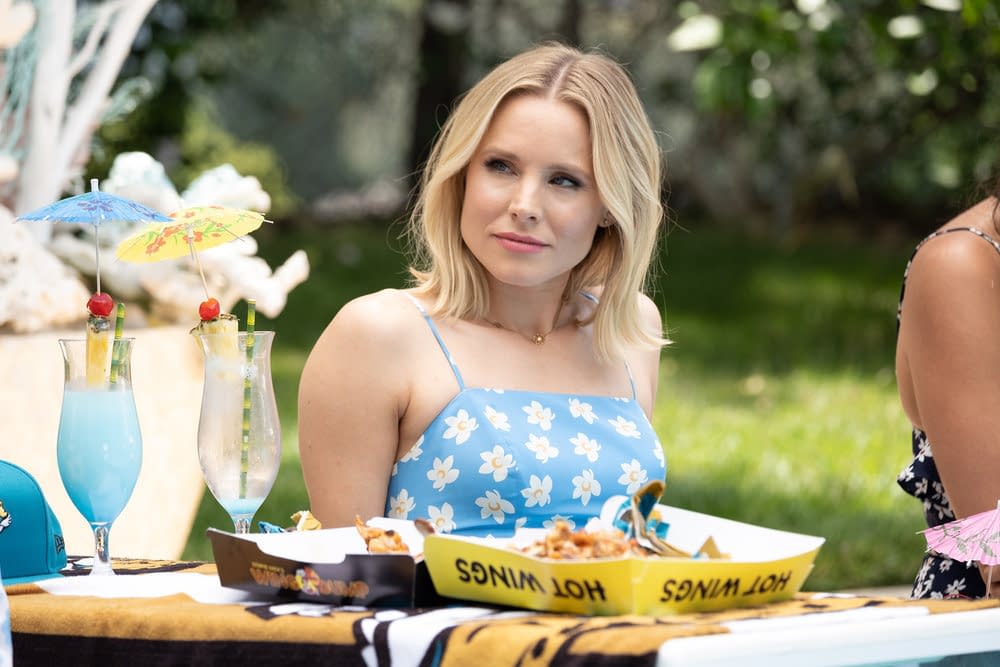 Anyhow…
The Big Reveal?
Humans win!
The Prize?
All of humanity will be wiped out so that eventually they can start fresh.
Congratulations, Soul Squad!
(…what, you were expecting a trophy or something for winning?)
Now, how do they go about saving all of humanity… again? Chidi! Once again, he's humanity's secret weapon.
The episode is filled with fantastic jokes, weird dark humor, and call backs to earlier in the season (Disco Janet, for the win!) and it took last week's turning point and ran with it. I can only hope that the rest of the season keeps zooming forward at this pace and with the same tone and momentum, because this is possibly one of the most enjoyable half-hours of television I've seen in awhile.
Now, looking ahead – we get a new episode next week, then it looks like it's on hiatus until after all of the holidays. So we have about a month and a half to wait for the final handful of episodes.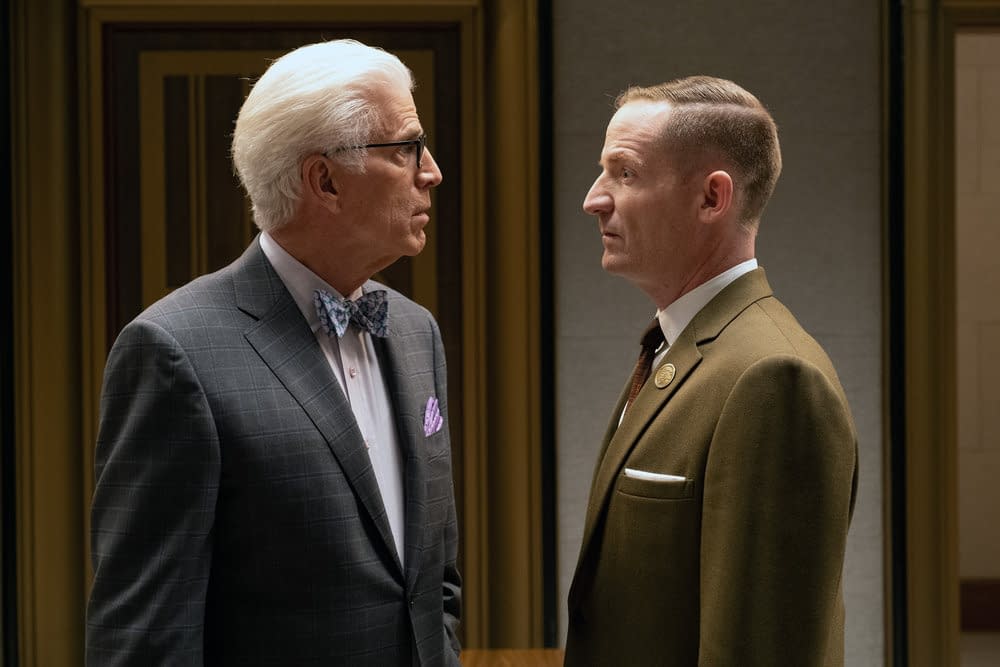 But at least we have The Good Place back next week with a new episode, only on NBC!