Posted in: Collectibles, Review, TV | Tagged: central perk, coffee, friends, gift box, Review
---
Central Perk Brings "Friends" to Life with 3 New Blends: Review
We gave Central Perk Coffee Co.'s Friends-themed "Gunther! Espresso," "Moo Point," and "Oh. My. Gawd!" blends a try & here's what we thought.
---
How you doin'? Thanks to Central Perk Coffee Co., we're fully caffeinated (or not) and ready for another Friends marathon! You already know and love the three classic blends ("How You Doin'?", "Pivot Blend," and "We Were on a Coffee Break"), but Central Perk has added three new blends that will always be there for you.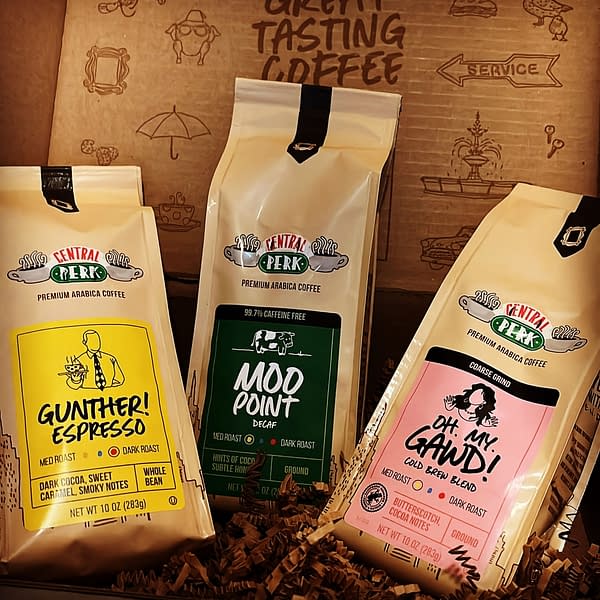 "Gunther! Espresso" is a dark espresso roast named for none other than our favorite barista with a wicked case of unrequited love. The blend itself is dark, smoky, and full-bodied with a bold acidity. It's strong and mysterious and is guaranteed to come on strong. "Moo Point" is a medium roast and Central Perk's first and only decaf blend because, like a cow's opinion, it just doesn't matter. It's moo! Moo Point is 99.7% caffeine free – and as an avid caffeine fiend, I couldn't tell any difference in this robust, smooth medium blend and others. It's still the same fantastic Central Perk coffee, just without the jitters.
But my personal favorite of the three new blends is the "Oh. My. Gawd!" medium roast cold brew blend, and oh my gawd, this is a stunning, impossibly smooth, rich roast that's still light and flirty. Its notes are chocolate, butterscotch, citrus, and molasses, and it is developed to be brewed cold, which highlights the flavors even more. Currently, two of the new roasts, "Moo Point" and "Oh. My. Gawd!" are only available in ground coffee, while the "Gunther! Espresso" is sold in whole bean form.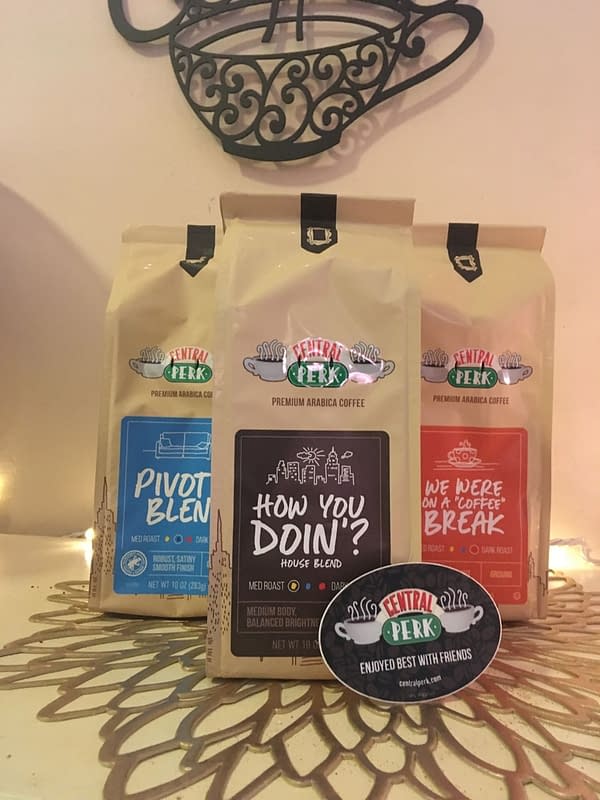 The three new blends join Central Perk's three classic "flagship" blends that were released in time for the holidays last year. These are all available in pods, ground, or whole bean, sold individually, as a subscription, or as part of a variety pack (the one with all three roasts). Central Perk offers artisan, sustainably sourced coffee and variety packs that are PERFECT for gifts or every day. Comprised of industry experts from the coffee, specialty food and beverage, hospitality, and entertainment worlds — including Top Chef and multiple James Beard Foundation Award Winner Tom Colicchio, who also happens to be a Friends fan, of course!
All six blends and varieties of Central Perk coffee are available on the website, where orders over $40 qualify for free U.S. shipping within the contiguous 48 states.
---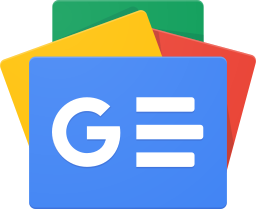 Stay up-to-date and support the site by following Bleeding Cool on Google News today!