Posted in: Movies, Review | Tagged: Funny Or Die, movie, roku, Weird Al
---
Weird: The Al Yankovic Story – One Of The Underrated Gems Of 2022
Weird: the Al Yankovic Story is an absurdist, surrealist entry into the rockumentary genre that never fails to deliver laughs, heart, and weirdness.
---
The 1980s: a simpler time when musical artists could run wild, write songs inspired by guacamole acid trips, go on whiskey-fueled benders, and take down a warlord and become head of a cartel. The Weird Al movie, a Roku TV original that flew under the radar, delivers on all of that: the entirely true and not even a little bit embellished life story of Weird Al Yankovic. You know, the parody artist who takes existing songs and changes the lyrics to make a new song.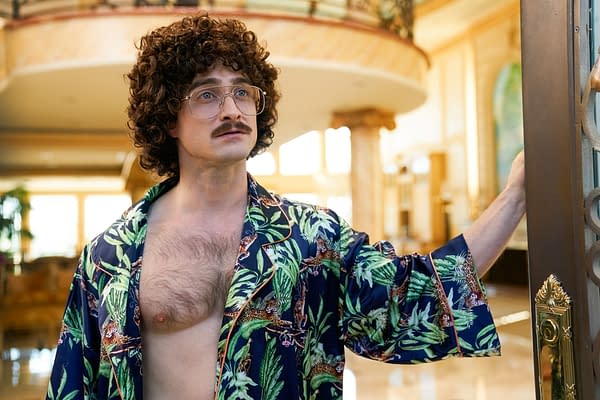 Directed by Eric Appel and touting a fantastic cast of dramatic and comedic actors and cameos galore, Weird: The Al Yankovic Story never fails to delight, entertain, and reduce its audience to fits of laughter. It's the unexpected genius that doesn't tether itself to the truth or reality, which makes for a work of art that blindfolds you, tosses you in a trunk, and drives you over speed bumps, sharp tacks, and into oncoming traffic and every second is an absolute delight.
The film is loosely taken from the 2013 Funny or Die sketch (remember when they did fake movie trailers on YouTube?), but the casting, directing, and writing are far improved – as one would expect from an entire film and not a one-off comedy short. Daniel Radcliffe knocks it out of the park as Weird Al and approaches the role from the perspective of a serious dramatic actor, which causes the humor and heart to land beautifully. Along with Rainn Wilson as his mentor Doctor Demento, and Evan Rachel Wood as love-interest/full-time succubus Madonna, the cast delivers the most serious and accurate rocumentary since SpinalTap.
Weird turns emotional beats on a dime, going from zany and absurdist (much akin to Weird Al's previous cinematic masterpiece UHF) to real and heartfelt at the drop of a hat and back again. This film has everything and is just as much a marvel behind the scenes as a finished movie. The entire shoot was 18 days, which is astonishingly short for a wholly period piece with as many large set pieces and action sequences as Weird packs into its one hour and forty-eight-minute run-time.
All weirdness aside, this film is an absurdist take on the biopic genre, delivering an entertaining movie and a fun social commentary on the music industry and the expectations of rock stars. For those unaware, the actual story of Weird Al and his career and path to fame and success is completely opposite from that shown onscreen – thank goodness. He's regularly hailed as a "wholesome celebrity," which makes the takeaway from this film one of self-assurance and comfortability in being who you are as you are without needing to live up to expectations or convention.
Weird: The Al Yankovic Story is a Roku TV original that premiered September 8 at TIFF and is available streaming on The Roku Channel.
---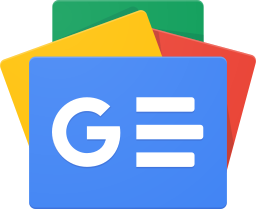 Stay up-to-date and support the site by following Bleeding Cool on Google News today!