This is probably the best live-action interpretation we're ever going to get of the classic 1983 Dungeons & Dragons cartoon, and it's from a super-unlikley source; a Brazilian car commercial.
Earlier this year, people were freaking out in excitement about this "leaked" BTS image featuring a cast of actors in near-perfect real world costumes of the characters from the cartoon. Rumors started swirling about this being from a new film or tv version of the series, but that was quickly squashed with discovery of the commercial shoot.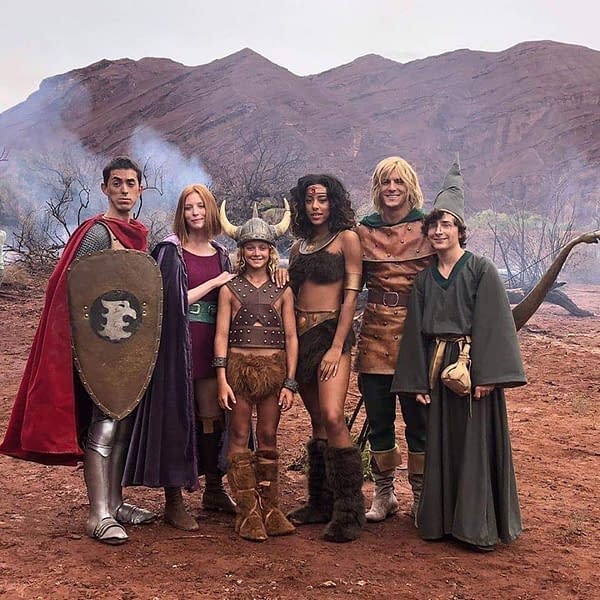 Cut to today, and the release of the actual commercial!
https://youtu.be/kC9-bfsNne8
Enjoyed this article? Share it!