Posted in: HBO, TV | Tagged: ashley johnson, Bella Ramsey, HBO, the last of us
---
The Last of Us OG Ellie Actor Ashley Johnson on Anna's Motherly Bond
OG Ellie Williams actor Ashley Johnson on Anna's brief journey in HBO's The Last of Us, Bella Ramsey & Anna's relationship with Marlene.
---
Ashley Johnson has a unique relationship to The Last of Us franchise as the original star as Ellie Williams in both Naughty Dog PlayStation games in 2013 and the 2020 sequel in Part II. The actress, who's obviously too old from a time-goes-by standpoint to be playing the adolescent character on the TV adaptation, with HBO casting Bella Ramsey in the role. Even as she was happy to sit on the sidelines along with game co-stars Troy Baker (Joel) and Jeffrey Pierce (Tommy), creators Craig Mazin and Naughty Dog's Neil Druckmann had a place for them in original roles with Merle Dandridge the only actor to reprise her video game character in Marlene. Johnson opened up about her role as Anna in an HBO featurette.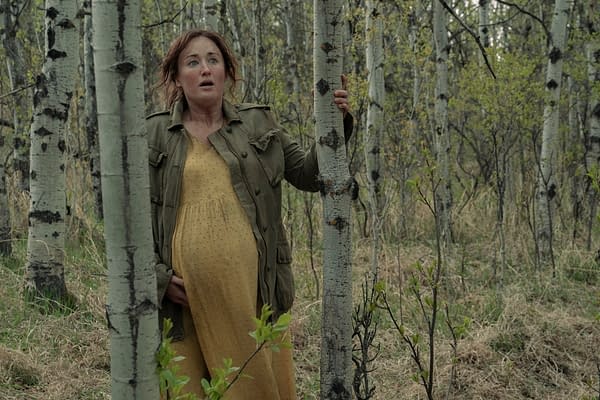 The Last of Us: Johnson on Passing Anna's Legacy to Ellie
"Anna is definitely a bit of an Easter egg for people who did play the games. She's just, in some ways, an extension of Ellie. I'm excited," Johnson said. "I played Ellie in the first and second games. So it's special for me to play the mother of this character that I care so deeply about." The clip highlights Anna running through the woods before finding a cabin to give birth to her daughter. "It sort of brings the story around to meeting Ellie for the first time and how she was first brought into this world. Even her mother had such a fight. It shows how strong Ellie is of where she came from and what she had to go through."
As Anna struggles to do everything herself, she eventually does get bitten, but not before giving birth to Ellie first. "Filming the actual scene and that whole attack, I mean, that stunt woman was unbelievable," Johnson said. "You are acting to a certain extent, of like, 'I'm scared! I'm scared!' But I actually felt scared. It was intense, but I just…every second of it, I was like, 'I can't believe that I'm here, and I'm getting to do this.'"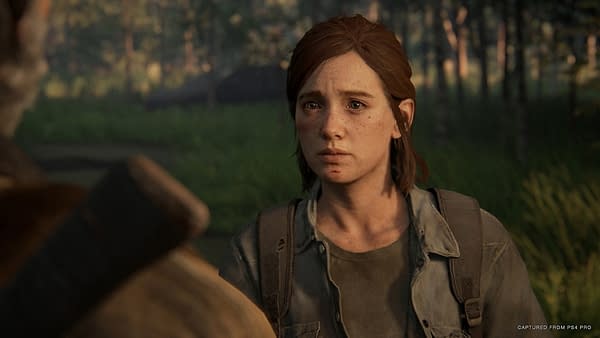 Johnson broke down the follow-up scene where Marlene eventually caught up to her character in the abandoned house. "Anna and Marlene have been best friends and have gone through this whole journey together," she said. "We've already met Marlene up until this point and finally realize that connection when Marlene walks into the room and sees Anna and the state she's in." For more, including how Johnson explains the burden Anna left for Marlene to set Joel on his mission, and her thoughts on seeing the elements of the game come to life on the HBO series, you can check out the video below.
---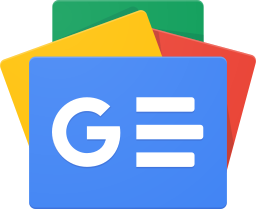 Stay up-to-date and support the site by following Bleeding Cool on Google News today!