Posted in: HBO, TV | Tagged: ashley johnson, Bella Ramsey, HBO, Pedro Pascal, the last of us, Troy Baker
---
The Last of Us: Troy Baker on Finale, S02 Questions & Ashley Johnson
Original "Joel Miller" actor Troy Baker discusses the season finale of HBO's The Last of Us, Ashley Johnson's Anna, Season 2, and more.
---
As HBO wraps up the final chapter for season one of The Last of Us, original Joel Miller actor and podcast aftershow host Troy Baker, who played James in the TV adaptation, responded to fan questions with his final thoughts on the controversial season finale and his costar Ashley Johnson, original Ellie, about her role playing her mother Anna on the series. "The scene in the season finale between Anna and the birth of Ellie is such a significant one on so many levels," Baker begins. "I hate to use the word 'meta,' but it's so true because you do have this handoff from one Ellie to the other and wonderfully, beautifully, and flawlessly played by Ashley Johnson, who played Ellie in the original game."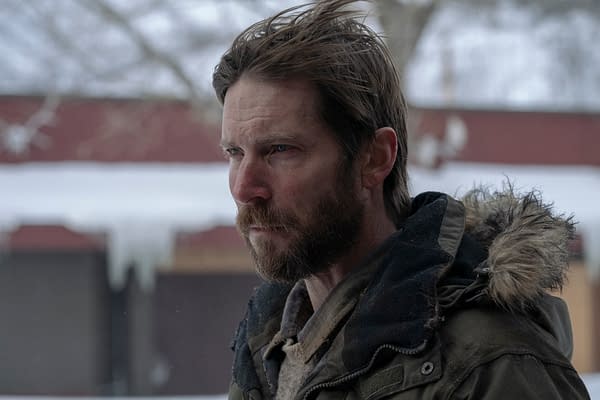 The Last of Us: The Passing of the Switchblade
Upon comparing both Bella Ramsey's TV incarnation with their game counterpart, "There are so many similarities between Ashely and Bella," Baker explains. "It's like the same soul was split and put into two different people. I've known Ashley now for over a decade, and to me, she's just Ash. She's just one of my dearest friends and someone that I care so much about. I forget sometimes how fierce of an actor she is, and I couldn't wait to see what Ashley did with that. I knew she was gonna crush it. Putting her in that situation of, to me, one of the densest, most dramatic moments of the entire season, and I thought I was ready to watch it, and then I did, and I wasn't. She just smashed that scene.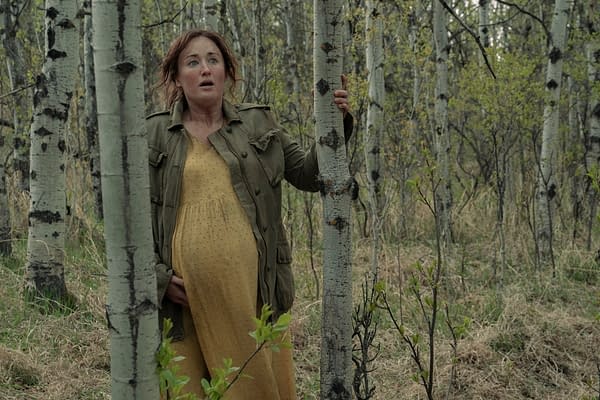 As far as the significance of Joel's (Pedro Pascal) promise in the season finale "Look for the Light," "If you played the game, you wrestled with the ending," Baker said. "And now you're gonna have to wrestle with it all over again. If you haven't played the game, welcome to the fight. It's hard to tie a pretty little bow on a story. It is an Olympic feat to do that to a tragic story. And there is gonna be a lot of people that are frustrated, challenged, and wrestle over this ending. I remember asking Neil [Druckmann] when we shot the scene; I said, 'Dude, you're gonna piss people off. And he goes, 'Good, because that means they felt something. If they love it, they hate it, we did our job. If they don't care about it, that's when we failed.'"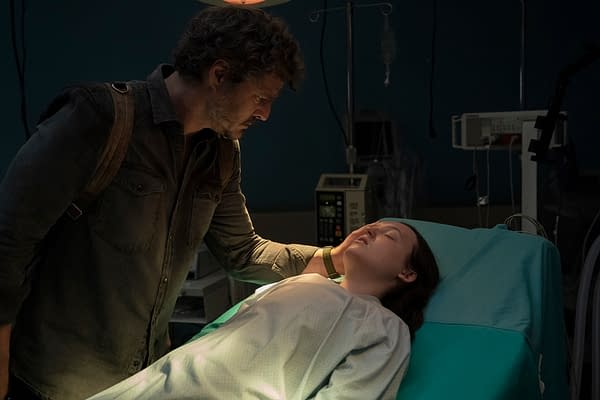 When it comes to season two and its build, "As we end season one and now we pivot to anticipating what season two looks like, I, myself, as a fan, start asking a lot of questions. 'Who do you cast as Abby?' That, to me, is one of the biggest questions I can't wait to see. Because so far, Neil and Craig [Mazin] have nailed the casting. 'Who plays Dina? What characters from the game are brought into this story? What new characters that didn't exist in the game are they going to include?' For more, including Baker talking about the significance of Ellie's knife, speculation about her immunity, Riley's (Storm Reid) grim fate at the hands of Ellie, and what The Last of Us fans should do in the meantime, you can check out the video below. Here's hoping the original actors can play new roles for next season.
---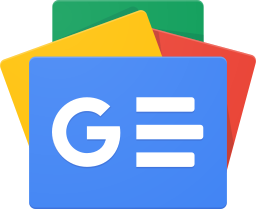 Stay up-to-date and support the site by following Bleeding Cool on Google News today!