The Last of Us: We Expose Its "Real Agenda": It's Anti-Video Games!
Okay, not really. But it was twistedly ironic seeing video games leading to people getting killed in HBO's The Last of Us E07 "Left Behind."
---
The Last of Us is currently the most critically-acclaimed television series in the world. It's been praised for its sensitive, compassionate, and moving portrayal of a gay couple who thrived in the apocalypse and its gradual reveal of its heroine Ellie (Bella Ramsay), as an LGBTQ heroine. Homophobes and basically terrible people have condemned it for being too "woke." But they'e been hoodwinked. We all have. The Last of Us is an insidious series that's snuck in its real message. The series is anti-video games in the worst way ever! That is its real agenda all along! (*wink* *wink*)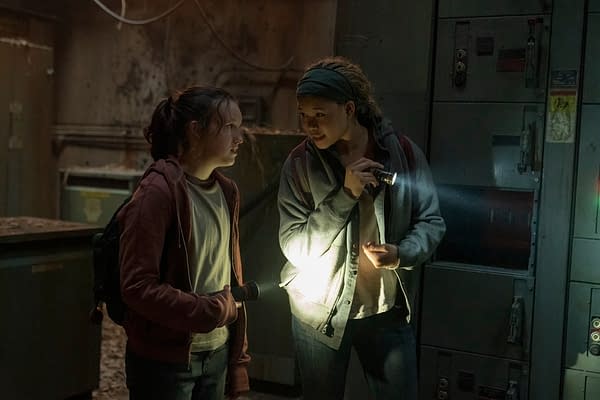 Let us walk you through this. The evidence is all there. The Last of Us is an adaptation of this century's most acclaimed video game. Some have called it the Schlinder's List or Citizen's Kane of video games. It has a story that is considered mature and nuanced as a prestigious HBO series. It is sad, moody, and somewhat nihilistic in the way that post-apocalyptic zombie stories tend to be, even if the gameplay is about sneaking, shooting and killing, as many games are. Episode seven of The Last of Us adapts the "Left Behind" DLC chapter of the game, a touching story of young female friendship and LGBTQ love that reveals heroine Ellie and her best friend Riley (Storm Reid) were in love all along, before they both get bitten by a mushroom zombie, and Riley dies, but Ellie turns out to be immune to the infection.
And what leads to the "burying the gay" trope in this episode? A freaking video game! That's right, Ellie and Riley break into an abandoned mall and play Mortal Kombat 2 on an arcade machine. The noise of the video game attracts the attention of the zombie that attacks them. The moral of this story? "VIDEO GAMES WILL GET YOU KILLED!"
Once again, Hollywood shows its anti-video games bias, and the irony is it's being expressed in a television show that adapts a video game! It uses Everybody's Daddy Pedro Pascal as Joel to lull you in.! Wake up, gamers! This is worse than being woke or progressive! Being anti-video games is anti-progressive and anti-woke! Rise up and fight!
Watch The Last of Us on HBO Max and learn the truth! Oh, and don't forget to stop & appreciate what might be the best series of 2023 while you're at it.
---
---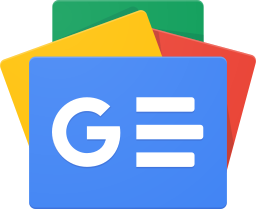 Stay up-to-date and support the site by following Bleeding Cool on Google News today!