'The Lost Boys' Series Gets Pilot Order at The CW
YOU'RE A CREATURE OF THE NIGHT MICHAEL! A GODDAMN VAMPIRE! OHHHHH YOU WAIT TIL MOM FINDS OUT.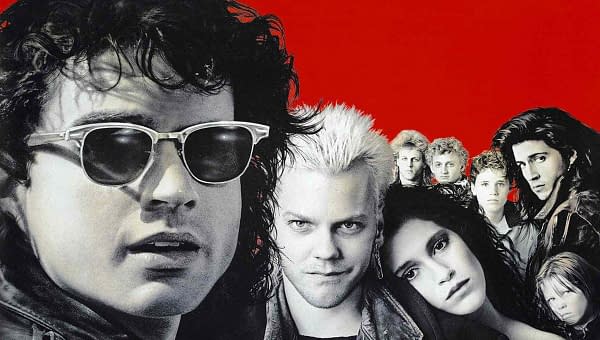 The CW has ordered, we kid you not, a new tv series pilot based on The Lost Boys, the 1987 teen vampire film from Joel Schumacher.
This report comes to us from Variety, who say Heather Mitchell of Scandal will write the pilot. Veronica Mars creator Rob Thomas serving as EP along with Dan Etheridge of Spondoolie Productions, as well as Mike Karz and Bill Bindley of Gulfstream Television. Rebecca Franko of Spondoolie will produce. Spondoolie and Gulfstream will produce in association with Warner Bros. Television.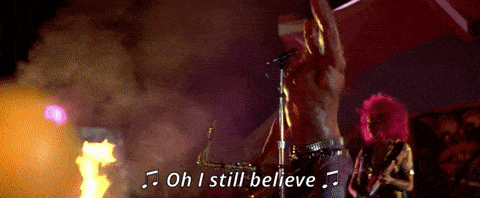 In the original film (with one of the best soundtracks, btw), Teenage brothers Michael (Jason Patric) and Sam (Corey Haim) move with their mother (Dianne Wiest) to a small town in northern California. While the younger Sam meets a pair of kindred spirits in geeky comic-book nerds Edward (Corey Feldman) and Alan (Jamison Newlander) "The Frog Brothers", the angst-ridden Michael soon falls for Star (Jami Gertz), but she kind of already belongs to David (Kiefer Sutherland), leader of a local gang of vampires. Sam and his new friends must save Michael and Star from the undead, and their mother from her would-be suitor who may or may not be the father of the local brood of vampires.
No word on casting yet, but we'll let you know what else we hear.