Julia (Stella Maeve), Margo (Summer Bishil), and Penny 23 (Arun Gupta) release the physical personification of the Binder from his book, and it took me all of 30 seconds to recognize Matt Frewer, the stunningly eccentric actor behind proto-CGI '80s Pepsi-pitch being Max Headroom.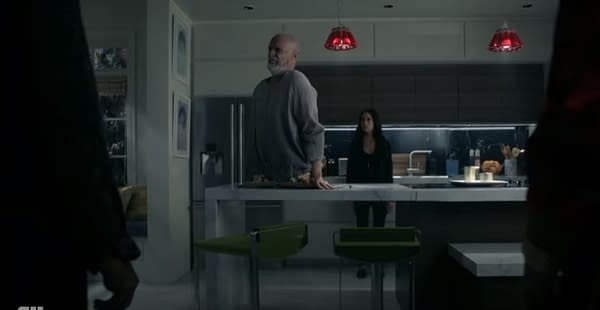 And Frewer wasn't even the strangest thing in "The 4-1-1", the latest episode of The Magicians on SYFY.
Alice (Olivia Taylor Dudley) and Quintin (Jason Ralph) travel to Brakebills South to try and get a powerful spell from Professor Mayakovsky (Brían O'Byrne), but in order to get said spell, Quintin needs to switch bodies with himself from his first year at Brakebills…
…which, of course, is a problem. Alice and Quintin had fallen for each other at that point, and seeing each other at those points in their lives is troubling for both present day Alice and Q.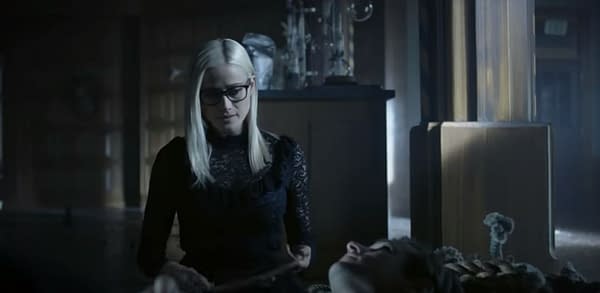 There's some very subtle acting from Dudley and Ralph, navigating the remorse they both feel over their doomed relationship, and how badly they miss each other. It's really sweet, and very nicely done.
Kady (Jade Tailor) agrees to assist Zelda (Mageina Tovah) in finding Everett's (Brian Markinson) book in the poison room of the Library, in hopes of finding out what his master plan is.
Then, there's Penny 23 and Julia, who may be starting to understand how they really, truly feel about each other.
Let's get some spoilers going!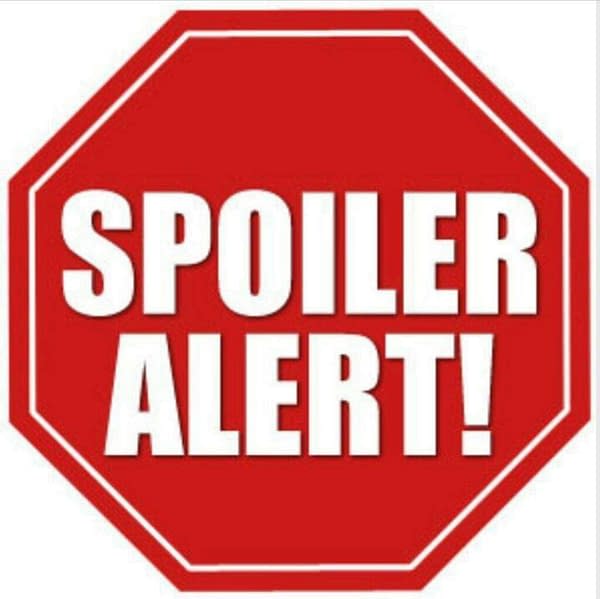 The Binder reveals that he was responsible for the separation of two powerful twin gods, one more potent than the other. The stronger one was split into four pieces, and consumed by four ancient Librarians, which went on to become the gods that the Monster of Blackspire Castle (Hale Appleman) has been killing.
The Monster is looking for a host body to store his sister's consciousness in, and it looks like the woman he found in the last episode isn't going to work out, since her body is dying.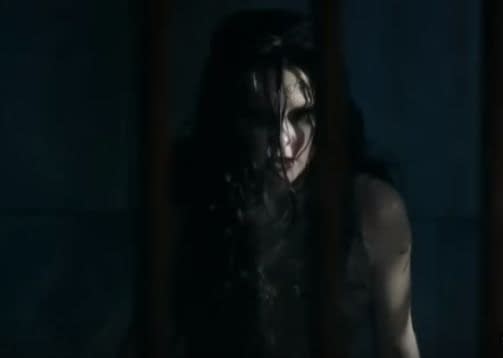 In one really sweet moment- which was a long time coming, Julia and Penny 23 realize that they really like each other a lot, and a whole season of build-up is crushed when the Monster comes to retrieve Julia, realizing that her body is indestructible and could probably host his sister's soul.
Nice move! I didn't see that coming at freaking all! And I don't think anyone else did, either. The Monster popped up right about the second I though "hey, where's the monsterrrrrr"…
Tick (Rizwan Manji), Fen (Brittany Curran) and Josh (Trevor Einhorn) have unearthed a clue about the magical currents under Whitespire, and play an old Fillorian game to gain access to a secret passage. This whole segment is some fantastic comedy, with Fen's exasperation at Josh's ignorance of Fillorian culture making for some great gags. Curran and Einhorn are having a lot of fun, and it shows through in spades!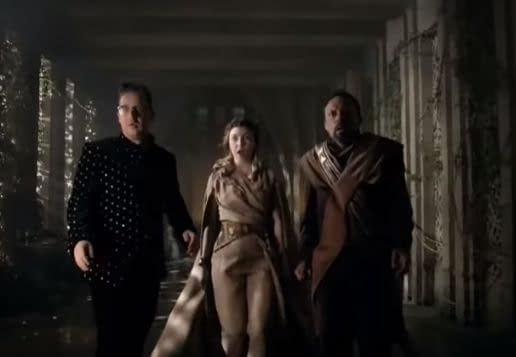 Kady and Zelda do find Everett's book, and it's just as they feared- Everett is indeed hording magic, and his book indicates that he manages to pull off his ultimate plan. Just as the pair are about to leave the poison room, they realize they are locked in, and the anti-poison insects they ate are wearing off.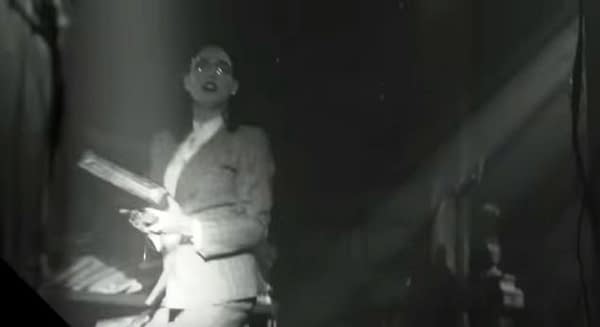 Oh, and a great cross-over from the Lev Grossman books! Quintin finally knows his discipline, "repair of small objects". This hasn't really been explored yet in the series, but it's a major part of the books!
There are two episodes of The Magicians left, make sure to tune in to SYFY on Wednesday, April 10th for "The Secret Sea". Here's a secret look at what's coming our way:

SYFY's The Magicians stars Jason Ralph, Stella Maeve, Olivia Taylor Dudley, Hale Appleman, Arjun Gupta, Summer Bishil, Rick Worthy, Jade Tailor, Brittany Curran, and Trevor Einhorn. The series' fourth season is executive produced by John McNamara, Sera Gamble, Chris Fisher, Henry Alonso Myers; and Groundswell Productions' Michael London and Janice Williams
Enjoyed this article? Share it!