Posted in: Disney+, Star Wars, TBS, TV | Tagged: baby yoda, bleeding cool, cable, jason sudeikis, Olivia Wilde, star wars, streaming, television, the child, The Mandalorian, tv
---
The Mandalorian: Jason Sudeikis Recalls Drawing Ire of Baby Yoda Fans
Jason Sudeikis carved quite a niche for himself after his days on Saturday Night Live. Aside from his successful acting career, he is also the host of the TBS game show Tournament of Laughs. Sudeikis also has somewhat of a standing invitation to return to SNL to reprise his role as Democratic frontrunner former Vice President Joe Biden at least until the series finds a current cast member or recurring guest star to play him similar to how Alec Baldwin plays President Donald Trump. The actor and host spoke to Uproxx about his career including drawing the ire of Star Wars fans as the infamous scout trooper who repeatedly struck fan-favorite The Child (affectionately known as Baby Yoda) in the head while confined in his satchel on the Disney+ series The Mandalorian.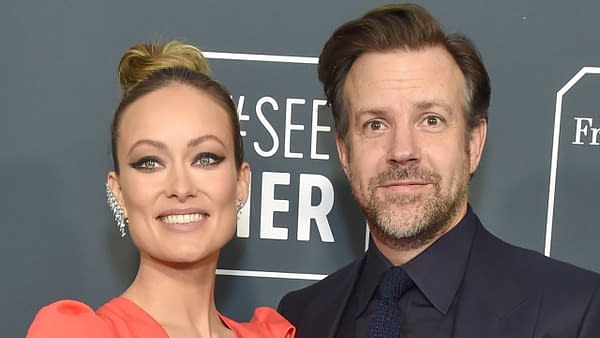 Jason Sudeikis' Almost Forgot About His Mandalorian Appearance
"Yeah, that was a whole thing," Sudeikis recalled. "You know what? I kind of forgot about it. I can't remember exactly how many weeks, months went by from when Adam Pally and I did that with [Jon] Favreau and Taika Waititi. For me, the most significant thing was my little boy Otis, who, like any little kid from the last 50 years, loves Star Wars. And I remember he even got to see baby Yoda. And it didn't hit me when that became such a huge thing when the first episode of Mandalorian premiered and everybody went hog wild about Yoda, baby Yoda, it didn't even hit me then like, 'Oh shit.'" Since Sudeikis lacks social media presence his partner, Olivia Wilde revealed why he was trending on Twitter. While he likely spared himself the bulk of pitchforks and torches from the angry mob online, he's still got his share of angry texts.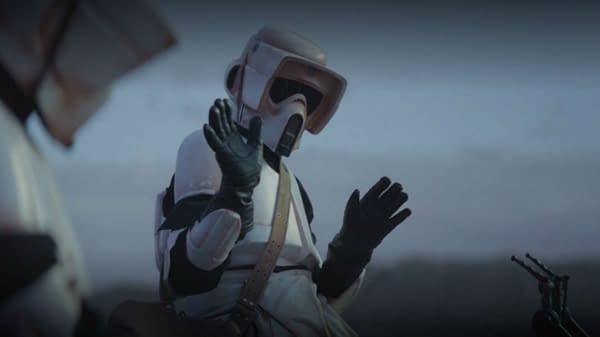 The Fallout From Baby Yoda Scene
Sudeikis revealed when shooting his role, he had no idea of any build-up or events leading to his infamous scene. "Nope," he said. "Forgot. Didn't even… because it didn't show who he was before and it was just this one-off neat thing where you get to dress up like a scout trooper, not a Stormtrooper just so you know. [Laughs] I think its a scout trooper, it's not a Stormtrooper." He recalled the night his episode aired. "Anyway so they premiered on a Friday or a Saturday," he continued. "Whatever it was, I know it was the weekend because Otis and I were playing video games and Olivia came into the room and goes, 'Hey, you're trending on Twitter' and I'm not active on social media so in this day and age it's kind of like, 'Oh, that's interesting.'" As the novelty wore off, Sudeikis decided to ask why.
"I already got a hard enough last name to spell," he said suspiciously. "For it to be trending is bonkers, and then when she says, 'apparently you punched Baby Yoda' and I was like, 'Oh, that's right!' I totally forgot that I literally hit… then I watched it and I was like, 'I'll be darned. How about that?' So that was the extent of it. It was very surreal and I started getting texts from friends going, 'You bastard' and people saying like, 'Did you really get to wear the suit or was that just your voice?' All those funny questions and Liv is active on social media so I knew she was catching some guff on my behalf." Tournament of Laughs airs Sundays on TBS. The Mandalorian is available to stream on Disney+.
---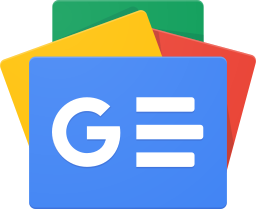 Stay up-to-date and support the site by following Bleeding Cool on Google News today!