Disney is further stockpiling their hits in a nostalgia arms race, shifting another classic IP from film to television series with The Mighty Ducks. The series cast Lauren Graham (Parenthood, Gilmore Girls) as the lead for the TV reboot on Disney+. Based on the 1992 film of the same name, Disney also recruited Brady Noon to play the younger lead (according to Deadline Hollywood).
But wait! That's not all!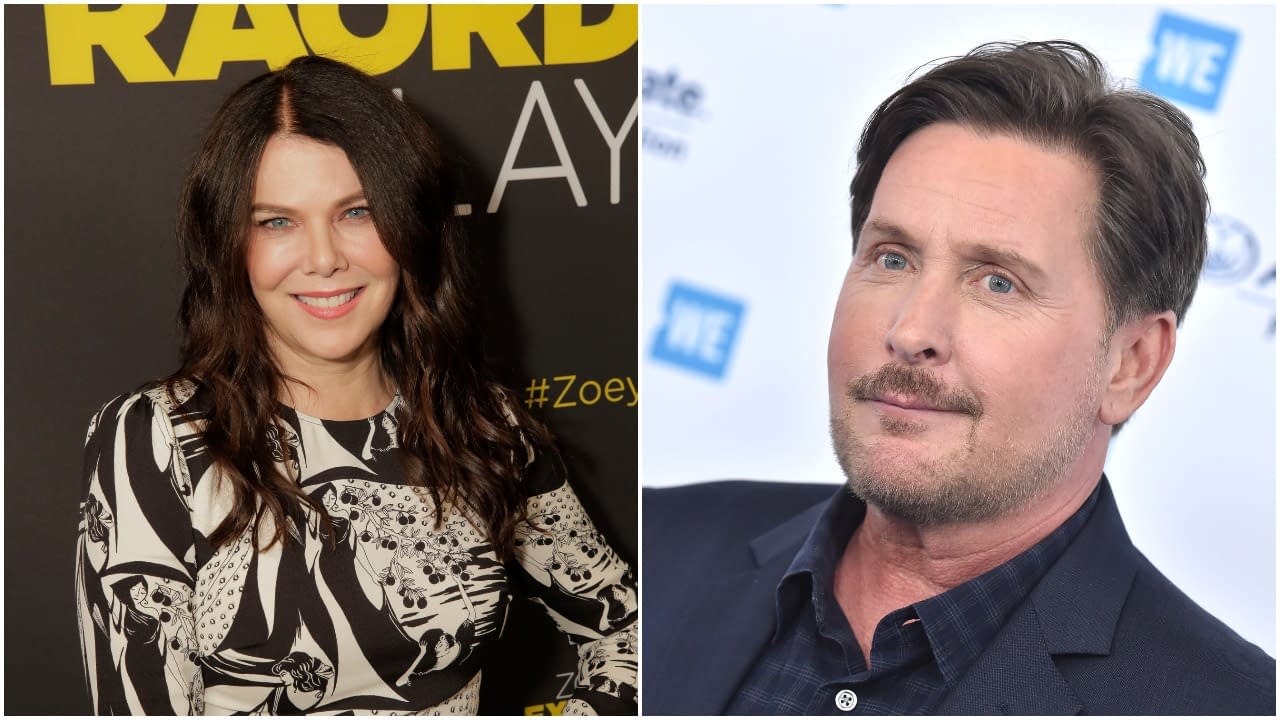 Gordon Bombay Returns
Confirmed to be returning to the franchise (as per Variety ) is Emilio Estevez, star of the 1992 film directed by Stephen Herek. He reprises his role as Coach Gordon Bombay, who led the original team.
"Once a Duck, always a Duck! After 25 years, I am delighted to lace up my skates, put on Coach Bombay's jacket, and return to play the iconic character for this new chapter in 'The Mighty Ducks' franchise. Likewise, I am thrilled to return to my old stomping grounds with my friends at Disney and Steve Brill, the original creator of the franchise, to join them on their exciting new platform, Disney+"
"Mighty Ducks" Sequel Series Synopsis
Original franchise creator Steve Brill returns for the TV sequel series. Joining him are modern series co-creators Josh Goldsmith and Cathy Yuspa for ABC Signature Studios.
Set in present-day Minnesota, the Mighty Ducks have evolved from scrappy underdogs to an ultra-competitive, powerhouse youth hockey team. After 12-year-old Evan (Noon) is unceremoniously cut from the Ducks, he and his mom Alex (Graham) set out to build their own ragtag team of misfits to challenge the cutthroat, win-at-all-costs culture of competitive youth sports.
It will be weird seeing the Ducks on the other side of the series given the name. The franchise's place in pop culture is undeniable with its biggest influence in the NHL club Anaheim Mighty Ducks. Agnes Chu, senior vice president of content at Disney+, spoke about bringing back The Mighty Ducks to a new generation.
"It was an easy decision to bring back the Quack Attack with a modern and fresh twist. For a generation, 'The Mighty Ducks' stood for teamwork, friendship, and heart and we're excited to see the Ducks fly together once again and bring the franchise to new audiences around the world. We are thrilled to have Emilio Estevez reprising his iconic role."
Enjoyed this article? Share it!