"The Orville", "Family Guy" Creator Seth MacFarlane Leaves 20th Century Fox; Signs NBCUniversal Content Studios
"The Great Streaming Wars of 2020" rages on, as battles over content and for creative exclusivity wage across the pop culture landscape – even as more streaming services appear on the horizon. We can now add Family Guy and The Orville creator Seth MacFarlane to that list of bold power moves, with NBCUniversal Content Studios signing the multi-talented creator away from longtime studio home 20th Century Fox for a reported 5-year, minimum $200 million deal (based on Deadline Hollywood reporting).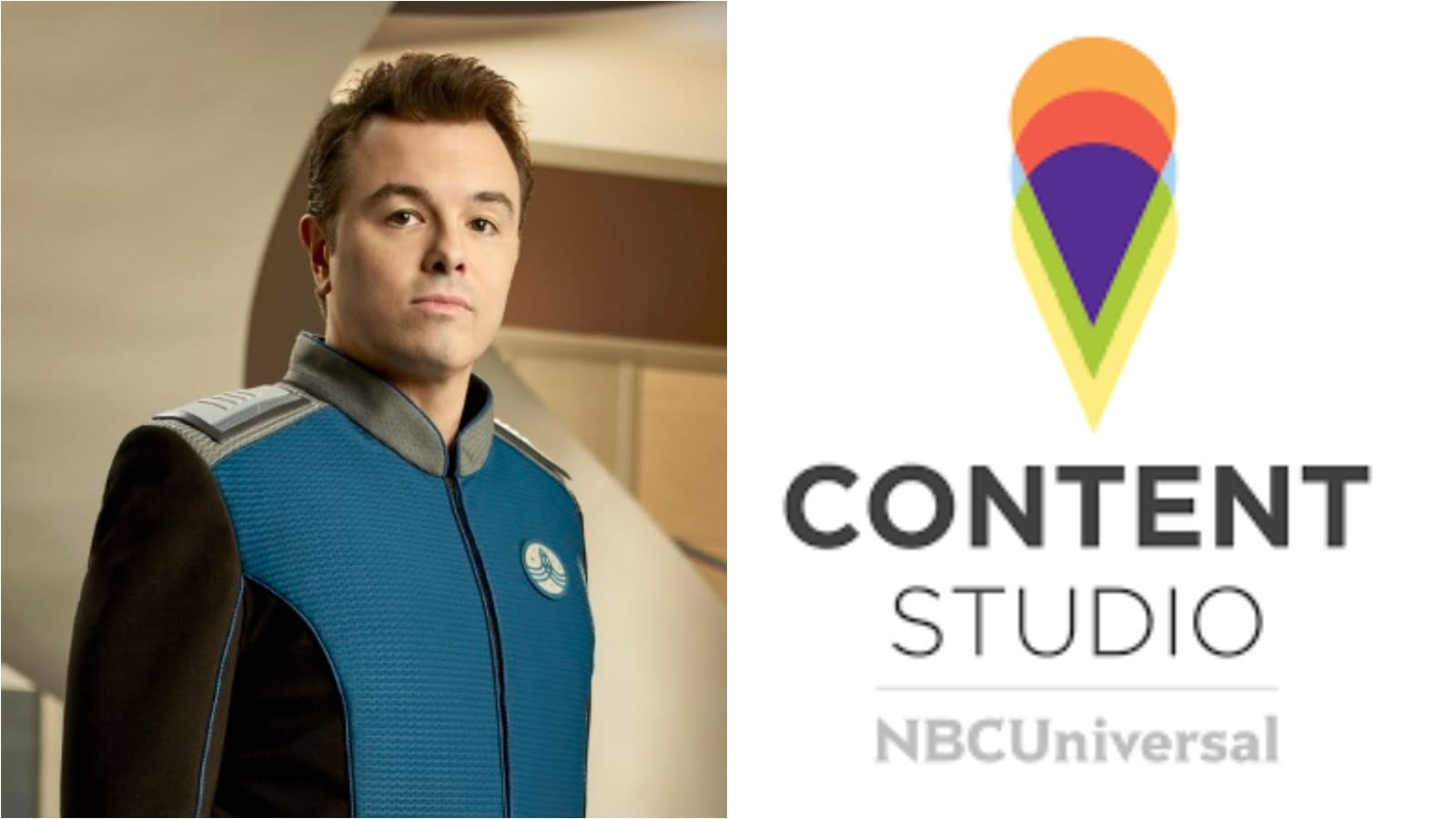 MacFarlane would mark the first major talent deal for NBCU Content Studios, headed by Bonnie Hammer and comprised of Universal Television, Universal Content Prods. (UCP) and NBCUniversal International Studios. NBCU Content Studios' UCP and Universal TV each have major creative deals on their rosters that include names such as Sam Esmail, Dick Wolf, Mike Schur, Tina Fey, and Robert Carlock. MacFarlane's move over to NBCU was facilitated through UCP President Dawn Olmstead, with her team expected to take lead in working directly with MacFarlane.
"One of my oldest memories from Fox is of a young Seth MacFarlane hanging out in the halls of the studio. He entertained all of us with his incredible wit and hilarious observations. He is a brilliant artist and a great friend; and, there is no one we root for more than him. As a fan, I look forward to whatever he creates next, and as his studio partner on Family Guy, American Dad and The Orville, I feel lucky to be continuing an extraordinary partnership."

– Dana Walden, Chairman, Disney Television Studios and ABC Entertainment
MacFarlane and his Fuzzy Door production company are set to develop and produce television projects for NBCU as well as outside outlets (including NBCUniversal's upcoming streaming service, Peacock) as a major part of its NBCU Content Studios deal. In particular, the creator and his production company (headed by Erica Huggins) are viewed as being potential "tentpoles" within the new service.