"The Rookie" Season 2 "Clean Cut" Preview – Alan Tudyk's Guest Role Is Bloody Awesome [SPOILERS]
Calling all Browncoats! This is a red alert! Blood red, as a matter of fact. Alan Tudyk is guest starring in this week's all new episode of ABC's The Rookie, "Clean Cut." Not only will Nathan Fillion be reunited with his Firefly costar, but they are going to be working a crime scene together. Well, to be more accurate, Tudyk's character will be there to clean a crime scene that Fillion's Officer Nolan will be guarding. Unfortunately, things appear to get a bit messy. And I don't just mean the blood.
Official ABC Episode Description:
""Clean Cut" – Officer Nolan kicks off his birthday by babysitting a crime scene at a law office. Meanwhile, Officer Bradford and Officer West are set to receive special awards, and Sgt. Grey rides patrol with Officer Harper after she requests an early annual evaluation."
November sweeps continue! This week on The Rookie we see famous geek guest stars! Nolan is in another shoot out! Detective Harper (Mekia Cox) jumps through hoops for her custody case! And Officers West (Titus Makin Jr.) and Bradford (Eric Winter) get awards for…showing up late to a robbery?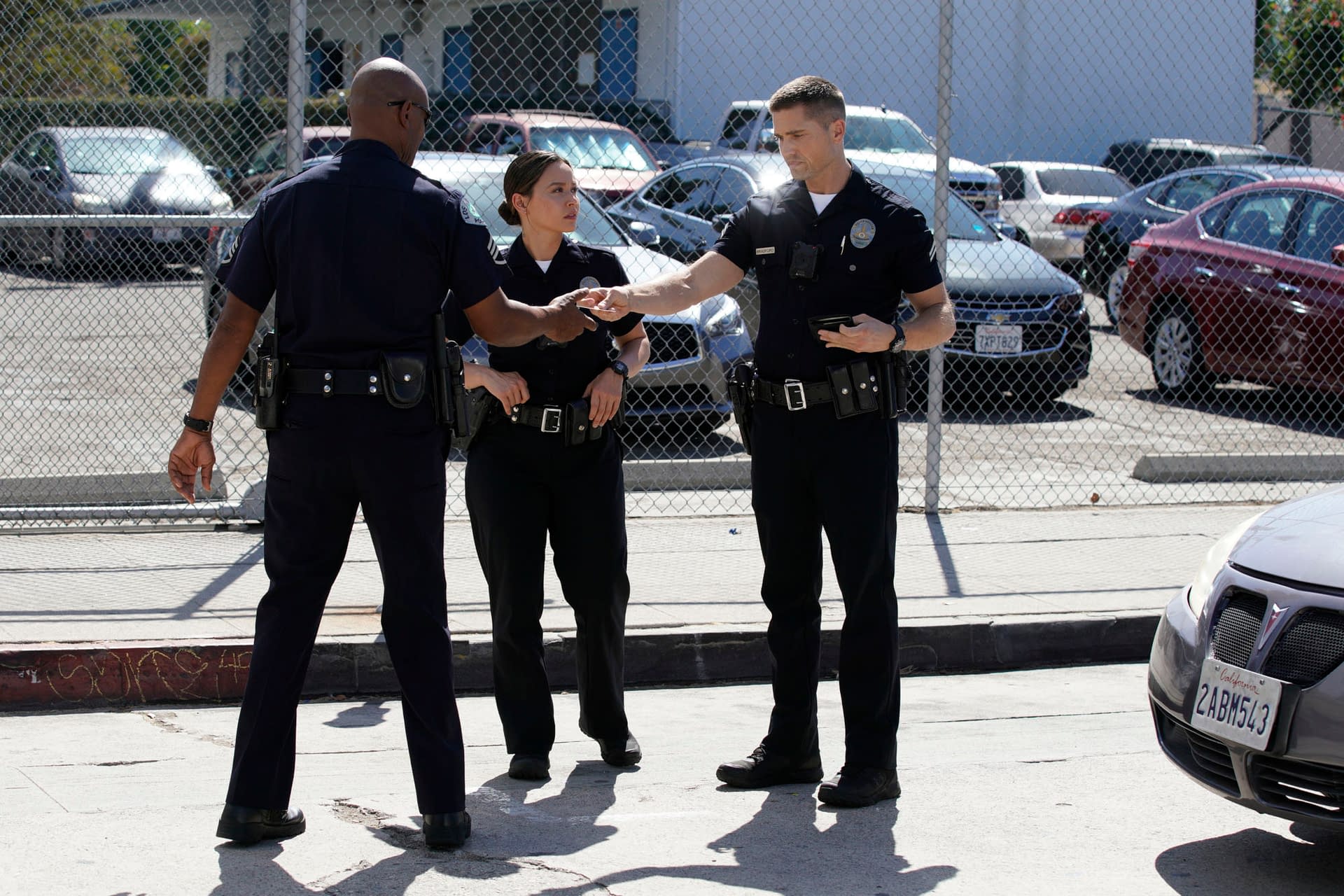 Okay, on a more serious note, someone needs to look into how often Nolan is involved in shootouts. It is starting to become a weekly pattern with him. And this time, he can't even blame it on Detective Harper. Though, obviously, someone made the decision to let a rookie guard a crime scene alone. On his birthday, no less! With a high profile guest star like Tudyk showing up at the crime scene, you have to wonder if there is more to the story than cleaning up some blood?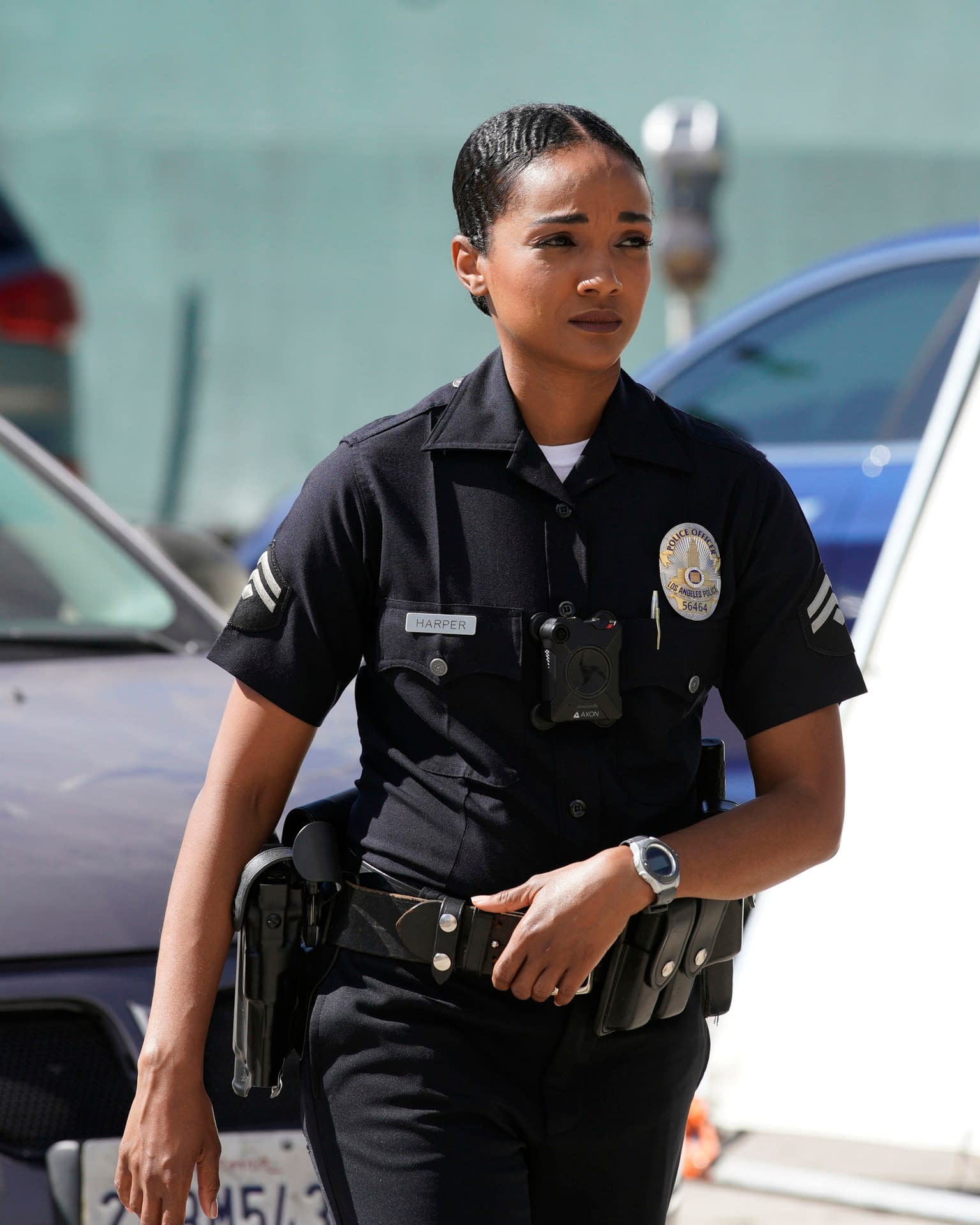 Detective Harper has had a rough few weeks. She is saddled with Nolan, adjusting to normal life, filing custody papers, and having her laundry aired in the middle of the precinct. Now, she must complete an early annual evaluation with Sergeant Grey (Richard T. Jones). Knowing Harper's special brand of people skills, and love of a fight, things probably will not go well. The shirtless guy carrying an Escape From New York baseball bat in the preview images is not a good sign.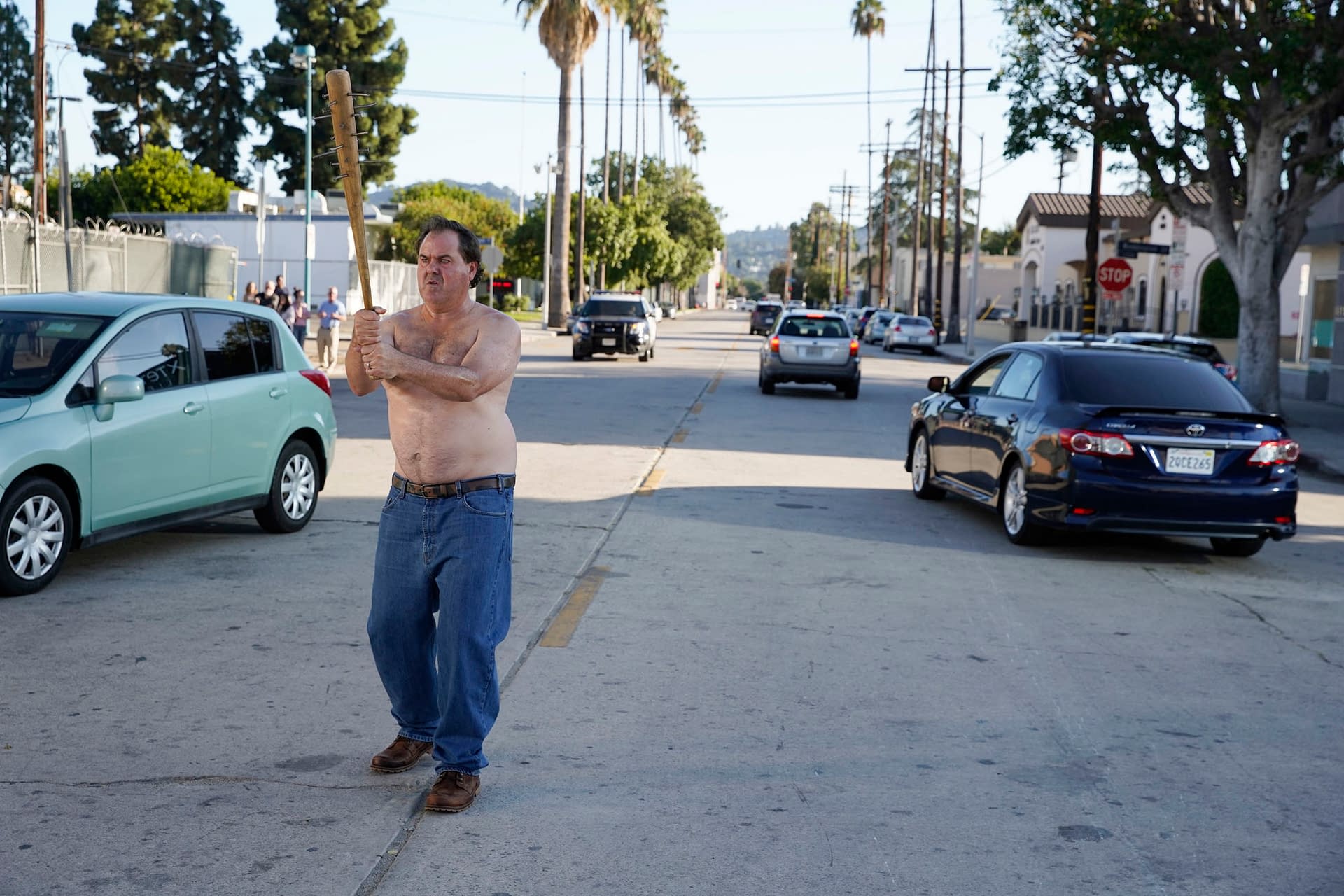 The only issue that Officers West and Bradford have worked on together recently was last week's football coaching and failed jewel robbery. Which of those actions warranted the award? Considering Bradford was previously shot in the line of duty, it would be odd for football coaching to be the thing that gets him an award. But alas, sweeps.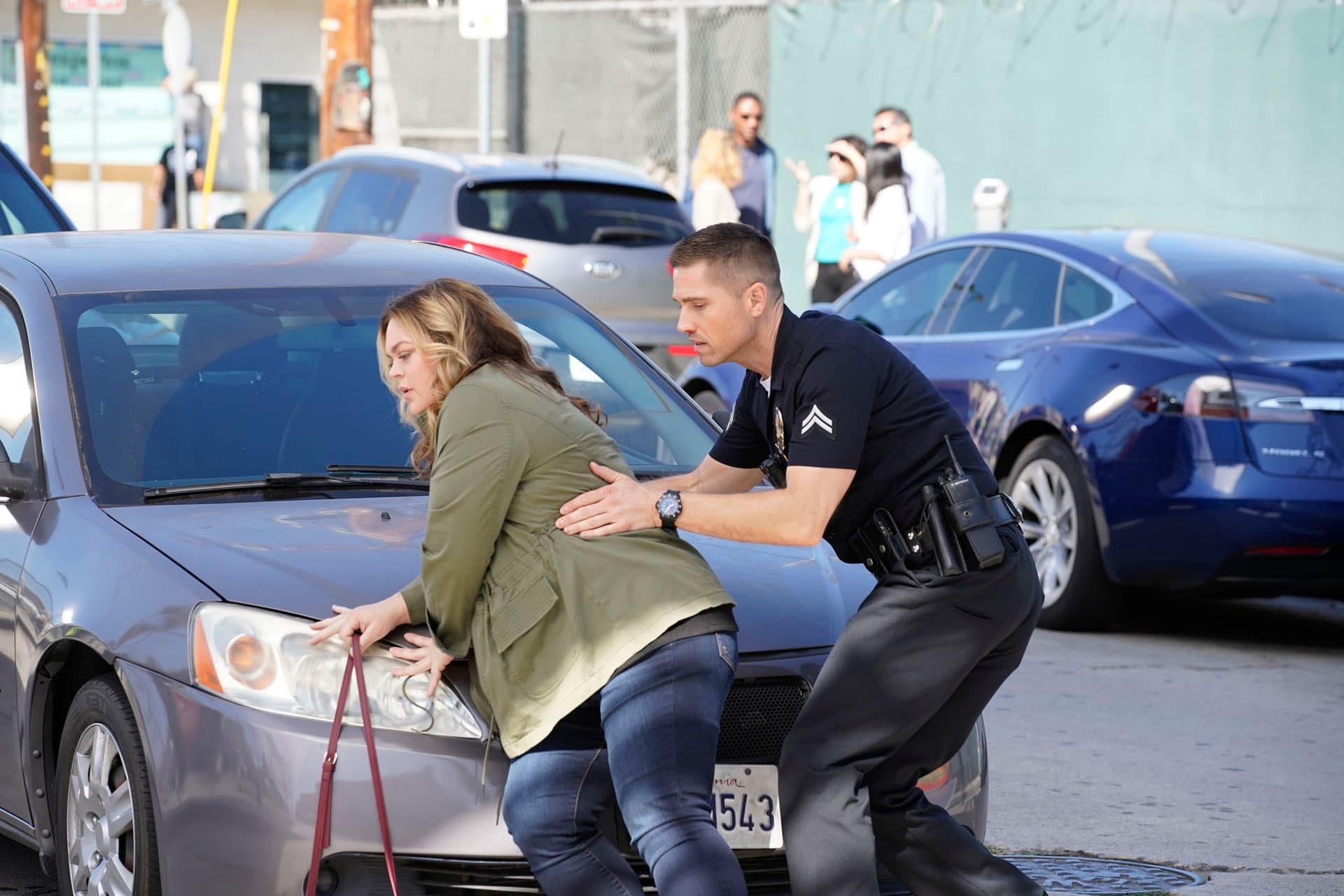 To sum up, Nolan's birthday is going to give him a few more gray hairs. But, he will get to spend it running from automatic weapon fire with a new friend – played by an old friend. It could be worse, he could be breaking up with his girlfriend, or meeting his future daughter-in-law, or getting shot in the vest. Wait, maybe Nolan deserves a slightly better birthday than he is getting.
Alan Tudyk guest stars in "Clean Cut," an all new episode of The Rookie, airing Sunday November 17 at 10PM on ABC.