Exciting new developments are coming this week on ABC's The Rookie! Star Afton Williamson left the series during the hiatus after alleging harassment and discrimination behind the scenes. This left Nathan Fillion's rookie John Nolan without a training officer onscreen. After training with various other officers in the first three episodes of the season, Nolan is finally going to meet his new training officer in this week's "Warriors and Guardians." Once Upon A Time's Mekia Cox is joining the cast as Detective Nyla Harper, a former undercover detective who becomes Nolan's training officer. However, there is a disturbance in the force, and Harper may be more than she seems.
Murky spoilers ahead.
ABC's Official Episode Synopsis:
Officer Nolan gets off to a rocky start after being introduced to his new training officer, Nyla Harper, who has an unconventional approach to police work after her stint as an undercover detective. Meanwhile, Officer Bradford struggles to think of an appropriate birthday gift for Rachel, and Officer Lopez finds herself navigating a case that triggers a personal memory.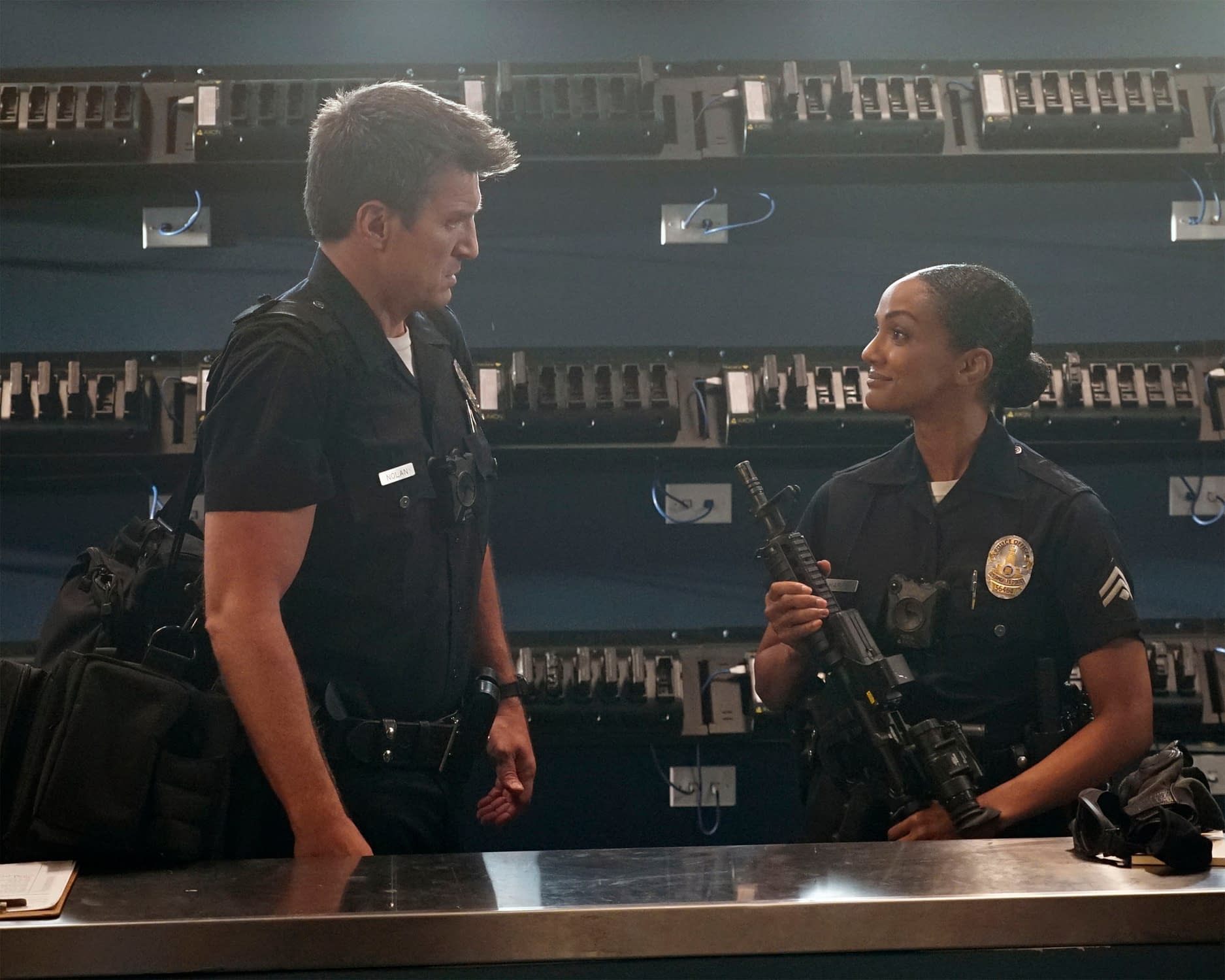 The episode descriptions says "gets off to a rocky start" but the preview actually shows Nolan being shot. Presumably, the shot hits his vest, as they wouldn't spoil a real surprise like that in the promo. However, getting shot in your first week with a new training officer is more than a "rocky start." From the look of it, Detective Harper is used to more action than Nolan and the other rookies usually see on a shift. She appears trigger happy, and is possibly having trouble letting her life as an undercover detective go.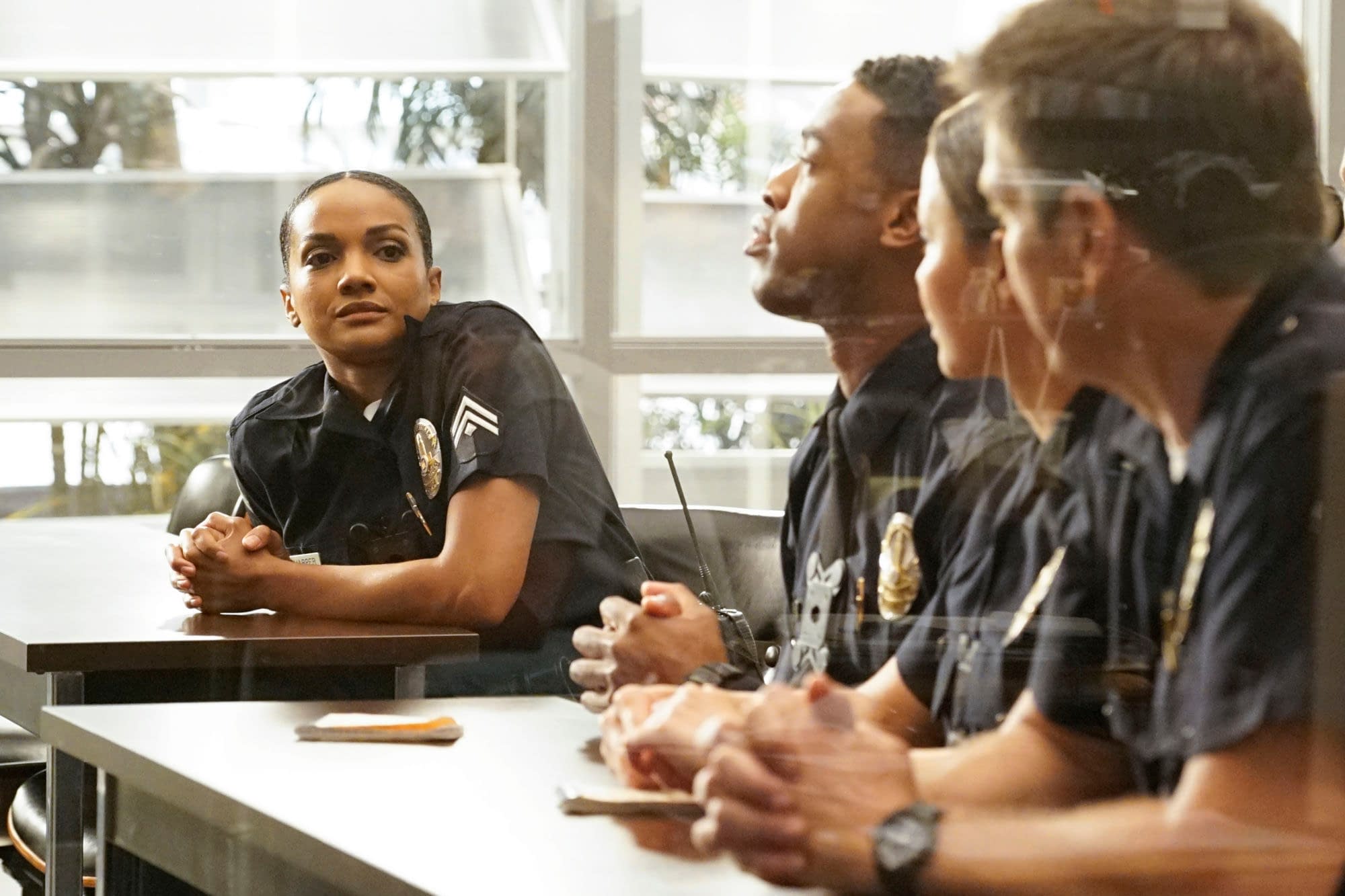 It is likely that Nolan's pairing with Harper will result in him teaching her more than she teaches him. The optics of that might get a bit preachy, but their interactions onscreen will set the tone for the relationship. Given the problems in Nolan's personal life, maybe a work distraction will be good for him. The show appears happy to hype the Nolan-Russo (Sarah Shahi)-Sawyer (Ali Larter) love triangle, but there have been no signs of it yet. All of the drama, none of the bite.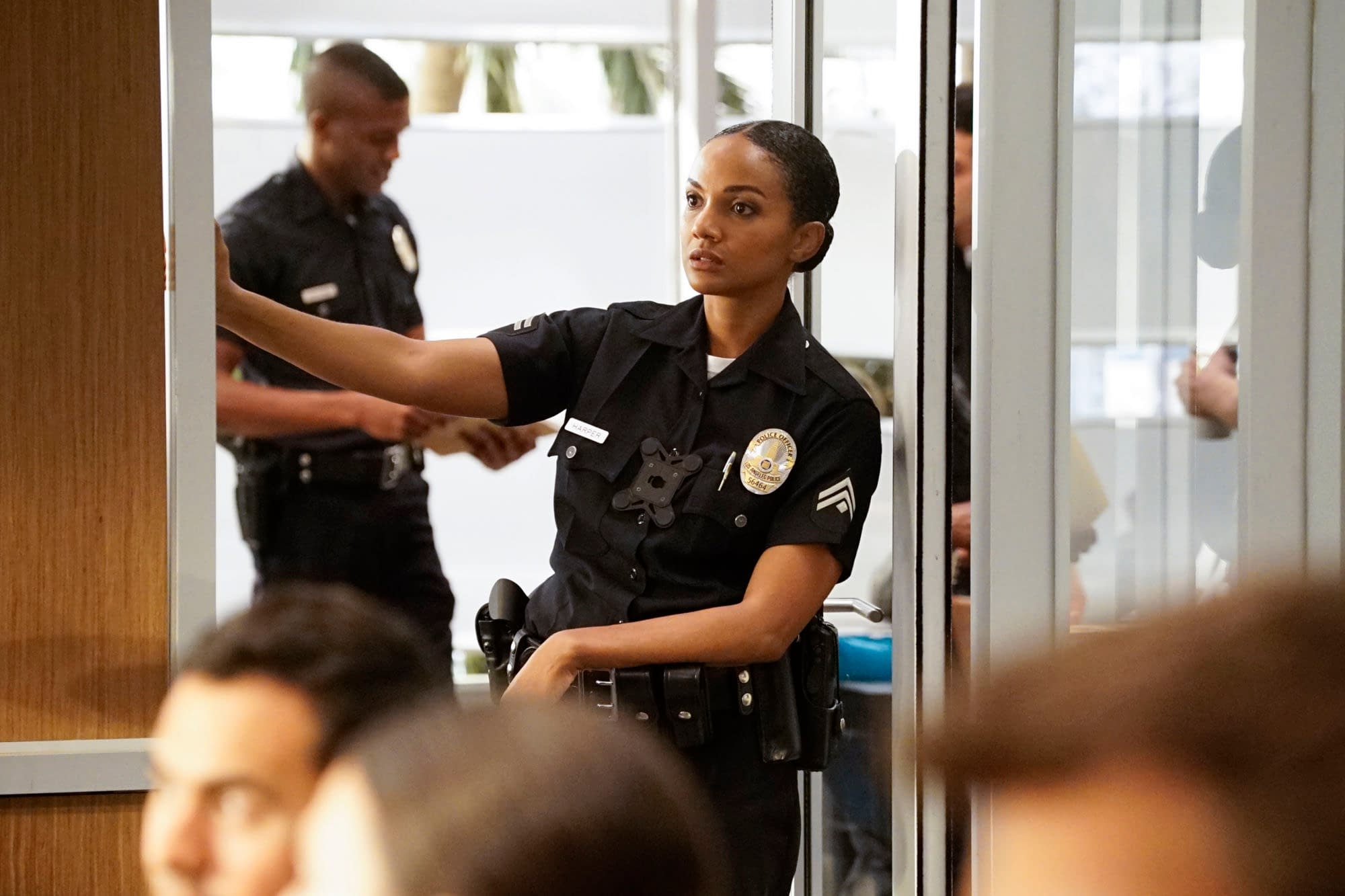 According to the episode description, Bradford (Eric Winter) is still dating Rachel (Jasmine Mathews) and has to come up with a birthday gift. Bradford lost in the women's section of Macy's or Nordstrom would be entertaining to see. Especially if he has to ask Chen (Melissa O'Neil) for help.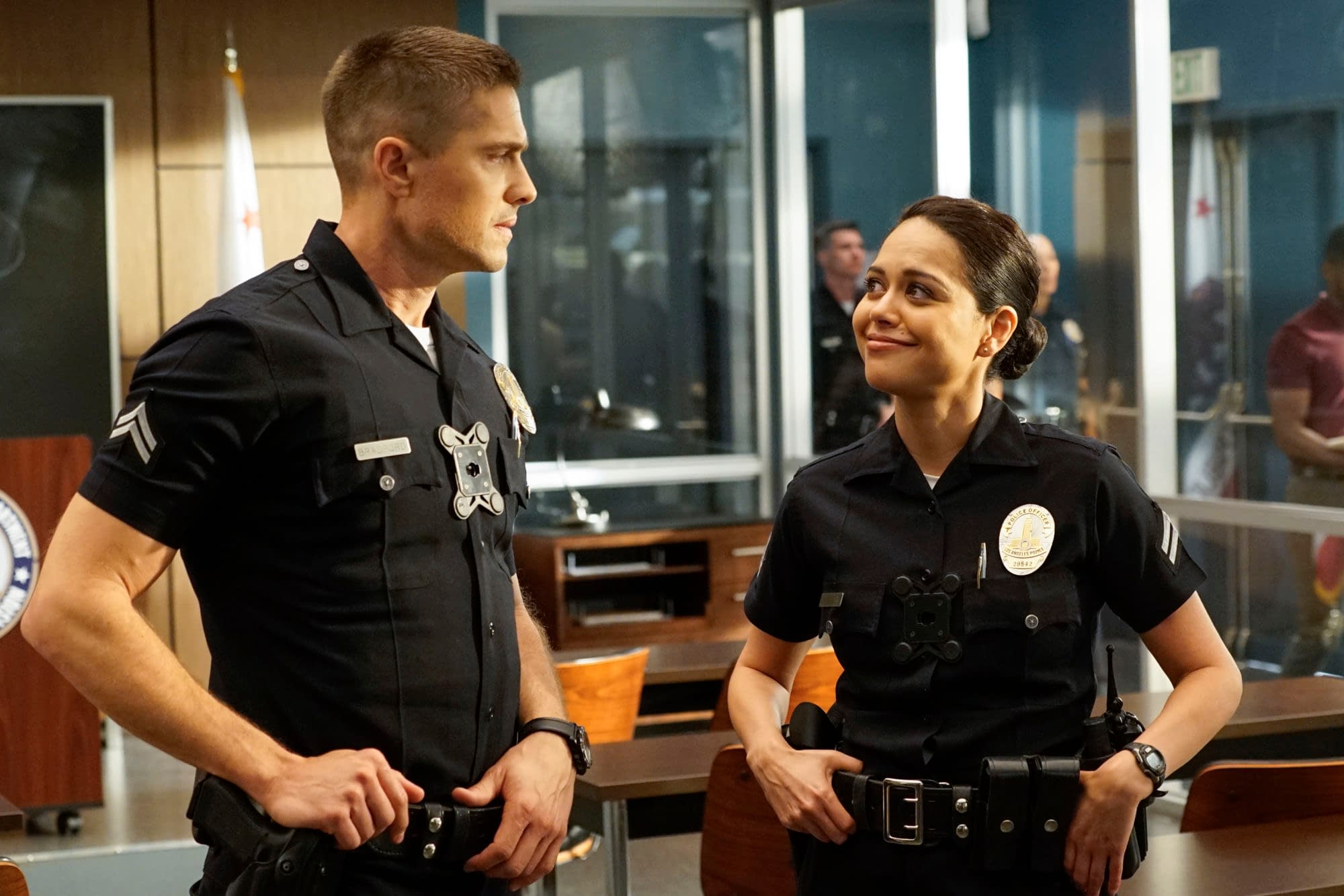 Viewers are getting a closer look into Lopez's (Alyssa Diaz) personality and her life. In Afton Williamson's absence, Diaz's portrayal of Lopez is one of the best performances on The Rookie. Diaz deserves more screen time, and her character deserves more of a back story.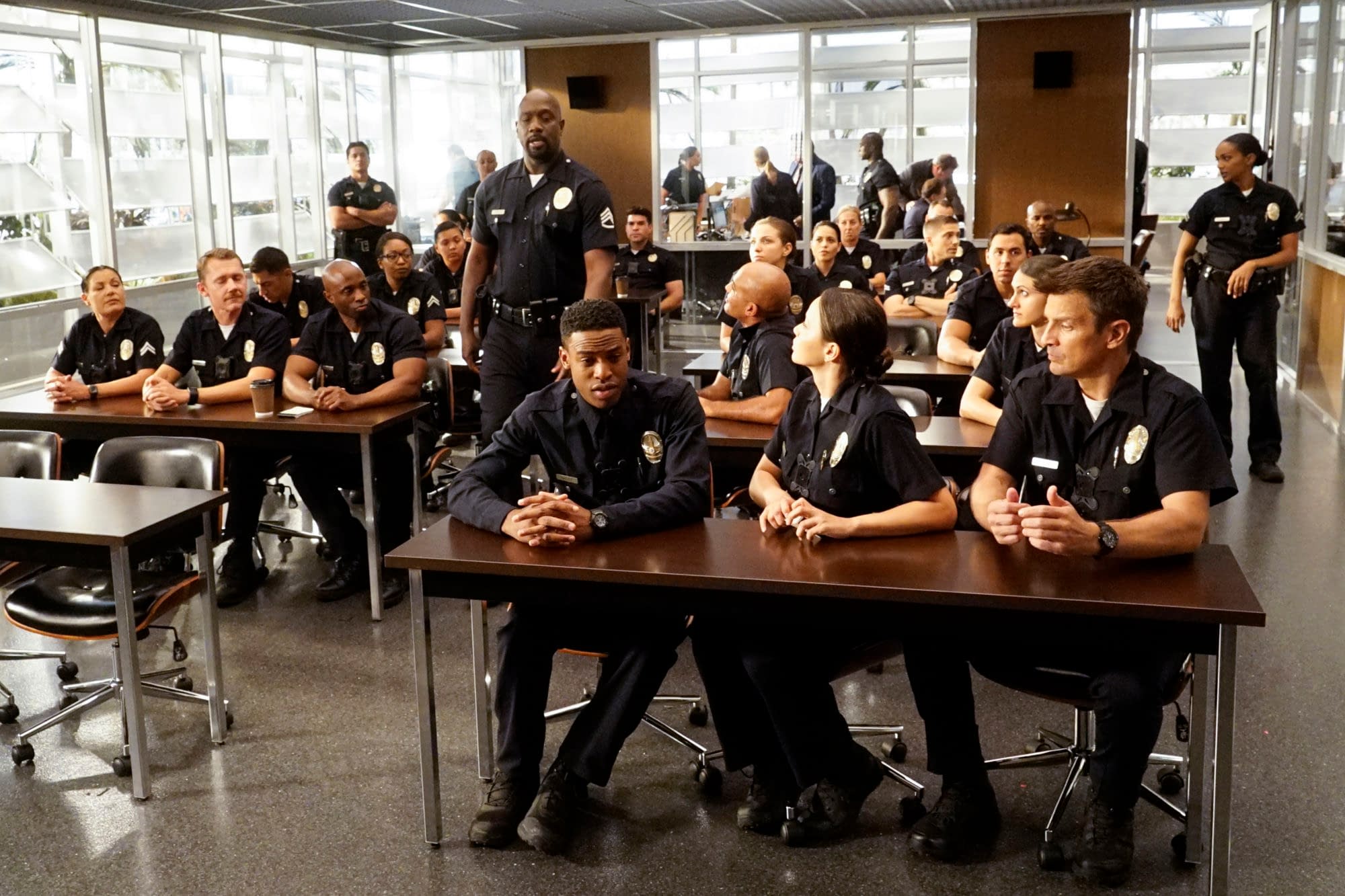 Mekia Cox has joined The Rookie as a series regular. So, regardless of her trigger happy nature, she will be sticking around. After a steady rule follower like Officer Bishop, Cox's Harper will be a new experience for Nolan. Hopefully the two are able to create interest, comedy, and chemistry onscreen. The Rookie could use the new energy.
An all new episode of The Rookie, "Warriors and Guardians," airs Sunday October 19 at 10PM on ABC.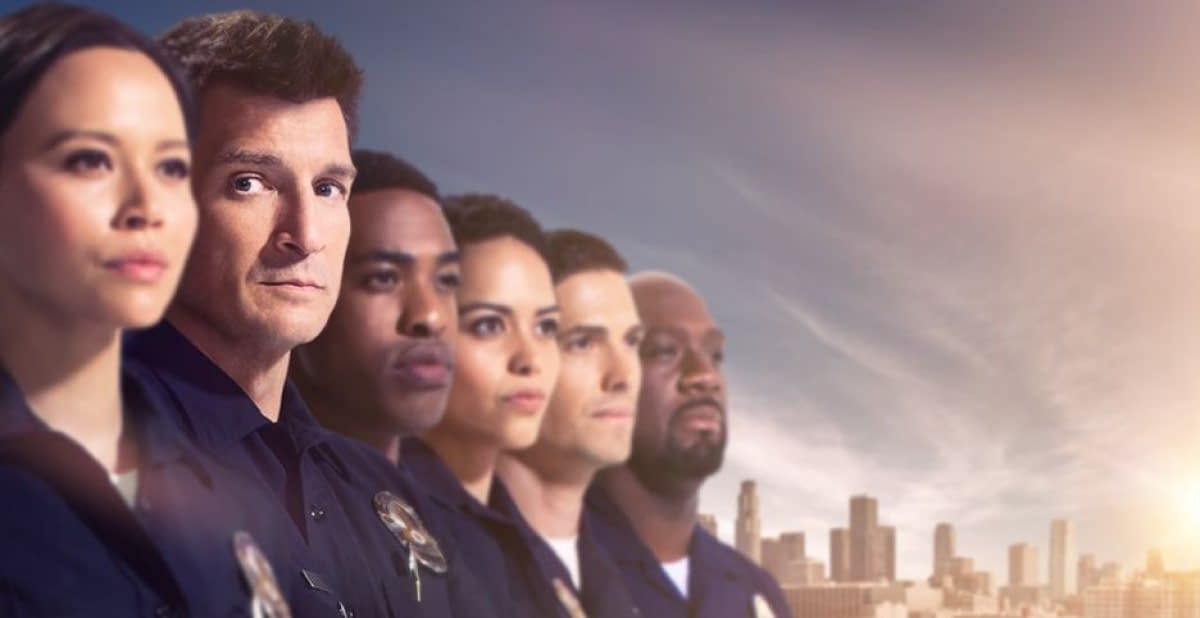 Enjoyed this article? Share it!