The Stand Author Stephen King Posts COVID-19 Nickname Trump Won't Like
It's been less than a month since author Stephen King took to Twitter to post a chilling reminder of how dangerous viruses like COVID-19. To be clear, he wasn't saying that our current health crisis was on par with "Captain Trips" but that the path it's been taking (and how the government is responding to it) is a little more on-par with the novel that some might admit. Flash ahead to last week when King once again took to Twitter, except this time he was much more comfortable making a connection between his work and the pandemic, at least when it comes to what to call it. King has been extremely critical, as have many, of Donald Trump and his administration's lack of a timely and effective response to the health crisis. In particular, Trump's willingness to counter and undercut the scientific community while leaving the states to fend much for themselves is seen as exactly the kind of governmental incompetence present in the novel. So if people are going to make the connection anyway, King's recommending a new "nickname" for the pandemic: "Sure, call it Captain Trumps, why not? It fits." (original tweet posted below).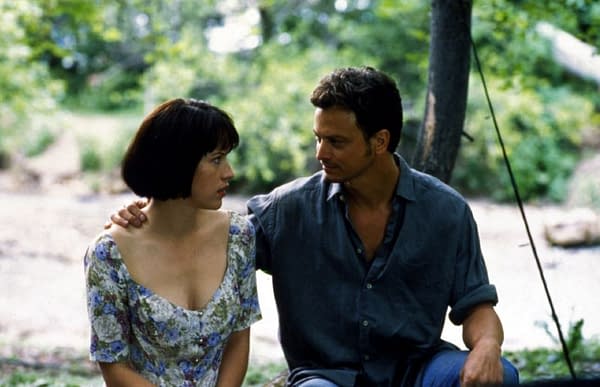 CBS All Access' upcoming 10-episode adaptation of The Stand will include a King-penned coda for the limited series, providing a new aspect and perspective to the ending not found in the book. The new adaptation stems from director Josh Boone (The Fault In Our Stars), SEAL Team creator-executive producer Ben Cavell, and CBS Televisions Studios. Boone and Cavell are writing the adaptation, with Boone directing the project. The limited series's ensemble cast includes Alexander Skarsgard, Whoopi Goldberg, James Marsden, Amber Heard, Heather Graham, Greg Kinnear, Odessa Young, Henry Zaga, Jovan Adepo, Owen Teague, Brad William Henke, Daniel Sunjata, Nat Wolff, Eion Bailey, Katherine McNamara, Hamish Linklater, and Fiona Dourif.
When news of the series was first announced, King gave his seal of approval for the novel to come to life once again and for the streaming service developing it, saying, "I'm excited and so very pleased that The Stand is going to have a new life on this exciting new platform. The people involved are men and women who know exactly what they're doing; the scripts are dynamite. The result bids to be something memorable and thrilling. I believe it will take viewers away to a world they hope will never happen." The novel was previously adapted for television as a 1994 four-part miniseries for ABC, with King writing the teleplay and making a guest appearance and Mick Garris directing. The adaptation would go on to earn six Emmy nominations, winning two: sound mixing and makeup. ABC's miniseries adaptation starred Gary Sinise, Molly Ringwald, Rob Lowe, Jamey Sheridan, and the late Miguel Ferrer.