The Umbrella Academy Season 2 Preview: When Are They? Now We Know
Ever since The Umbrella Academy series creator/EP Steve Blackman took to Instagram to show the Hargreeves (Ellen Page, Tom Hopper, David Castañeda, Emmy Raver-Lampman, Robert Sheehan, Aidan Gallagher, and Justin Min) hard at work on post-production on Netflix's adaptation of Gerard Way and Gabriel Ba's comic book series, we've seen a nice season 2 momentum building. Min offered glimpses into a looping session as well as a Zoom meeting with EP Jeff King, Kripke, and the cast that shifted our hopes into overdrive. Of course, there was that sweet date announcement music video that brought back our "I Think We're Alone Now" feels (check it our below) and a confirmed July 31 premiered date (we won't discuss Castañeda teasing fans with a look at the first ep screener screen).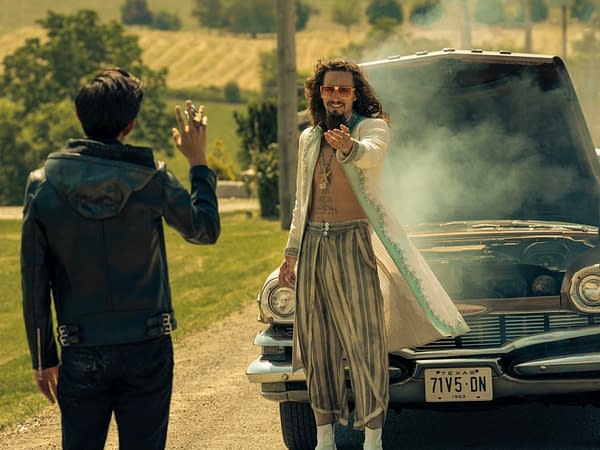 Now, we're getting some answers on the question that's been asked from the very beginning ("When are they?"), as well as some of the new faces we'll be meeting along the way. Thanks to the fine folks at EW, we have some new intel that confirms our heroes will end up in 1960's Dallas. But of course, there's a catch: Number Five's (Gallagher) time-and-space skills weren't exactly 100% perfect. Good news? They all made it to Dallas. Bad news? Each of them landed in Dallas at a different point in time, with Five the last to arrive. Which means he's literally under the gun and running out of time to reassemble the family and take another stab of ending the end of everything.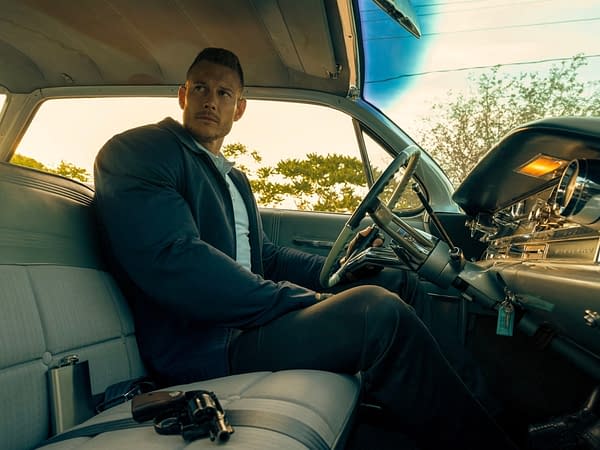 Some new faces to look out for include Texas housewife Sissy (Marin Ireland); brilliant yet insane "chameleon" Lila (Ritu Arya); and devoted husband and natural-born leader Raymond (Yusuf Gatewood). Looking to not play so nicely with the fam: three nasty, cold-blooded Swedish assassins (Tom Sinclair, Kris Holden-Ried, Jason Brydenwait). And as you can already tell, we have the first set of preview images to fuel our impatience (above and below). Now, here's a look back at the date announcement video followed by an overview of the season:
Five warned his family (so, so many times) that using his powers to escape from Vanya's 2019 apocalypse was risky. Well, he was right – the time jump scatters the siblings in time in and around Dallas, Texas. Over a three year period. Starting in 1960. Some, having been stuck in the past for years, have built lives and moved on, certain they're the only ones who survived. Five is the last to land, smack dab in the middle of a nuclear doomsday, which – spoiler alert! – turns out is a result of the group's disruption of the timeline (déjà vu, anyone?). Now the Umbrella Academy must find a way to reunite, figure out what caused doomsday, put a stop to it, and return to the present timeline to stop that other apocalypse. All while being hunted by a trio of ruthless Swedish assassins. But seriously, no pressure or anything.