The Walking Dead's Karl Makinen Joins the Cast of Strange Angel
I'm a Star Trek fan, but Discovery wasn't enough to get me to sign up for CBS All Access… but this series is. Strange Angel tells the real-life story of Jack Parsons, rocket scientist and sex-cult leader whose life reads like a the most twisted science fiction thriller imaginable. Deadline is reporting that Karl Makinen has been cast as a recurring role, joining Rupert Friend, Jack Reynor and Bella Heathcote in a series produced by Ridley Scott's Scott Free Productions and CBS TV.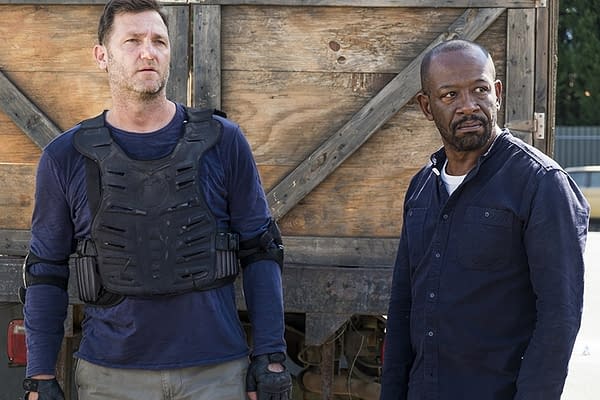 The series, set in the 1930s, is created by Mark Heyman, based on George Pendle's book of the same name. Makinen will play General Braxton, who is described as a straight shooting member of the greatest generation. He works for the Army Air Corps and becomes extremely interested in Jack and Richard's rocketry project. An interest the changes all of their lives.
Parsons started off as a janitor in 1930s L.A. working at a chemical factory, but he was brilliant and had dreams that would launch the American Rocket industry. He co-founded JPL and owns the patent on a ton of rocket technology. But somewhere along the way he fell into the world of Aleister Crowley and started a sex cult. He was also friends with L. Ron Hubbard and had most of his money embezzled from him. Parsons died in an explosion in his home lab at the age of 37 – questions of the cause of the explosion still linger, was it suicide? Was it an assassination?
Mankinen played the recurring role of Richard on the Walking Dead last season and appeared as Inspector Randy Hollister on the recent return of Twin Peaks.