Titans Writer/Producer on James Gunn's DCU Vision: "He's A Real One"
Titans writer/producer Bryan Edward Hill offered his support of James Gunn's DCU vision ("I trust it"), calling Gunn "a real one."
---
If you're a fan of DCU's streaming series, then today was a very good day with DC Studios co-heads James Gunn & Peter Safran announcing a number of interesting series as part of their new vision for the DCU. The lineup included the animated Creature Commandos, the Amanda Waller (Viola Davis)-focused Waller, the Green Lantern series Lanterns, the Wonder Woman prequel series Paradise Lost, and a Booster Gold series. But heading into today's announcement, fans of HBO Max's Titans and Doom Patrol learned that neither series would be part of the new plan, ending their respective runs with their upcoming midseason returns. Now, writer/producer Bryan Edward Hill (who was a writer, executive story editor & producer on the series) is checking in via Twitter to share his thoughts regarding Gunn's plans for the DCU and to offer his support.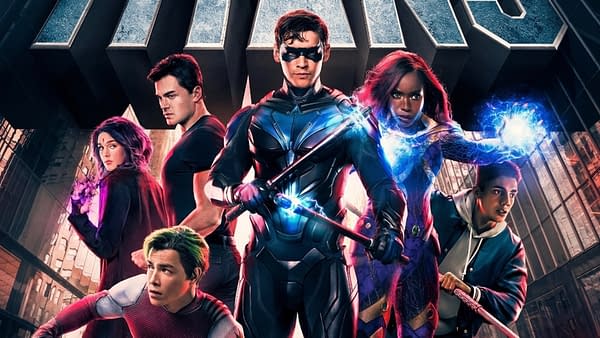 "Folks have DM'd me about [James Gunn's] vision since I was a producer of TITANS (ending with this season). In short? I trust it. Never met James, but I know he's got TRUE LOVE for this universe. You can see it in him when he talks about it. Let's support him. He's a real one," Hill wrote in the first of two tweets. "I LOVED my time on TITANS. I grew a lot. Learned even more. In this business, you move from one thing to the next, and being able to start and finish something…that's rare. Gotta keep the love flowing to our fellow creators, and I have some exciting things to announce soon." Here's a look at Hill's tweets, followed by Gunn's response:
And here's Gunn's response, clearly appreciating the kind words of support: