SYFY's 10-episode space-faring series Vagrant Queen set sail for the stars Friday night, but there might be a chance you were a little too busy this week to catch the premiere. If you're like us, you've been adjusting to working strictly from home while under a banner of social distancing and self-quarantining – so "free time" has been a little lacking lately.
Well, no worries – the fine folks at the network have you covered – as you're about to see below.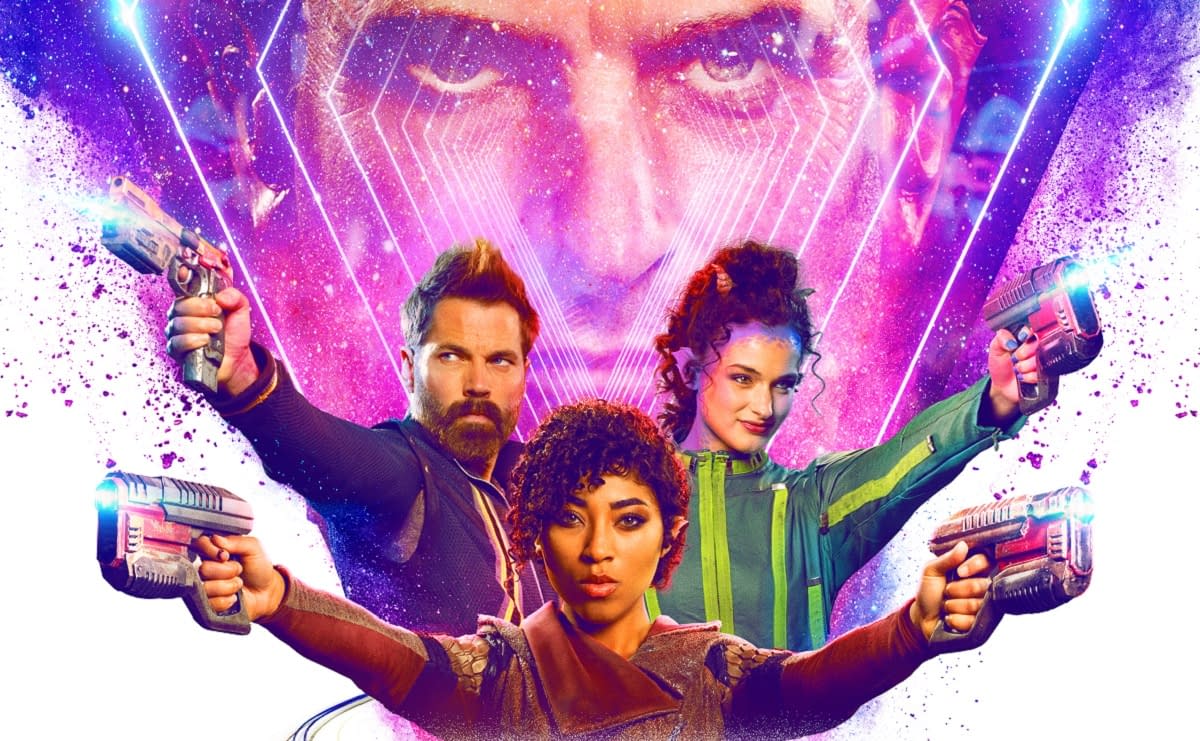 Based on Vault Comics' graphic novel series, and developed for series by showrunner-executive producer Jem Garrard, Vagrant Queen is getting introduced to the world – for free – as SYFY has posted pilot episode "A Royal Ass-Kicking" online for all eyeballs to see.
Even better? We have it for you below – right after the series' official trailer and overview:
VAGRANT QUEEN follows Elida (Adriyan Rae) from child queen to orphaned outcast, as she scavenges the treacherous corners of the galaxy, always one step ahead of the Republic government out to extinguish her bloodline. When her old friend Isaac (Tim Rozon) shows up claiming her mother Xevelyn is still alive, they head off with their new ally, Amae (Alex McGregor), to stage a rescue that will take her back into the perilous heart of her former kingdom and up against a deadly foe from her childhood, Commander Lazaro (Paul du Toit).
https://youtu.be/e0bxOSVIOJo
"Vagrant Queen" season 1, episode 1 "A Royal Ass-Kicking": Former queen Elida is cornered by her nemesis. An old friend comes to her aid, delivering big news.
SYFY's Vagrant Queen is produced by Blue Ice Pictures and filmed in Cape Town, South Africa. Garrard executive produces alongside Lance Samuels and Daniel Iron, and F.J. DeSanto and Damian Wassel on behalf of Vault Comics.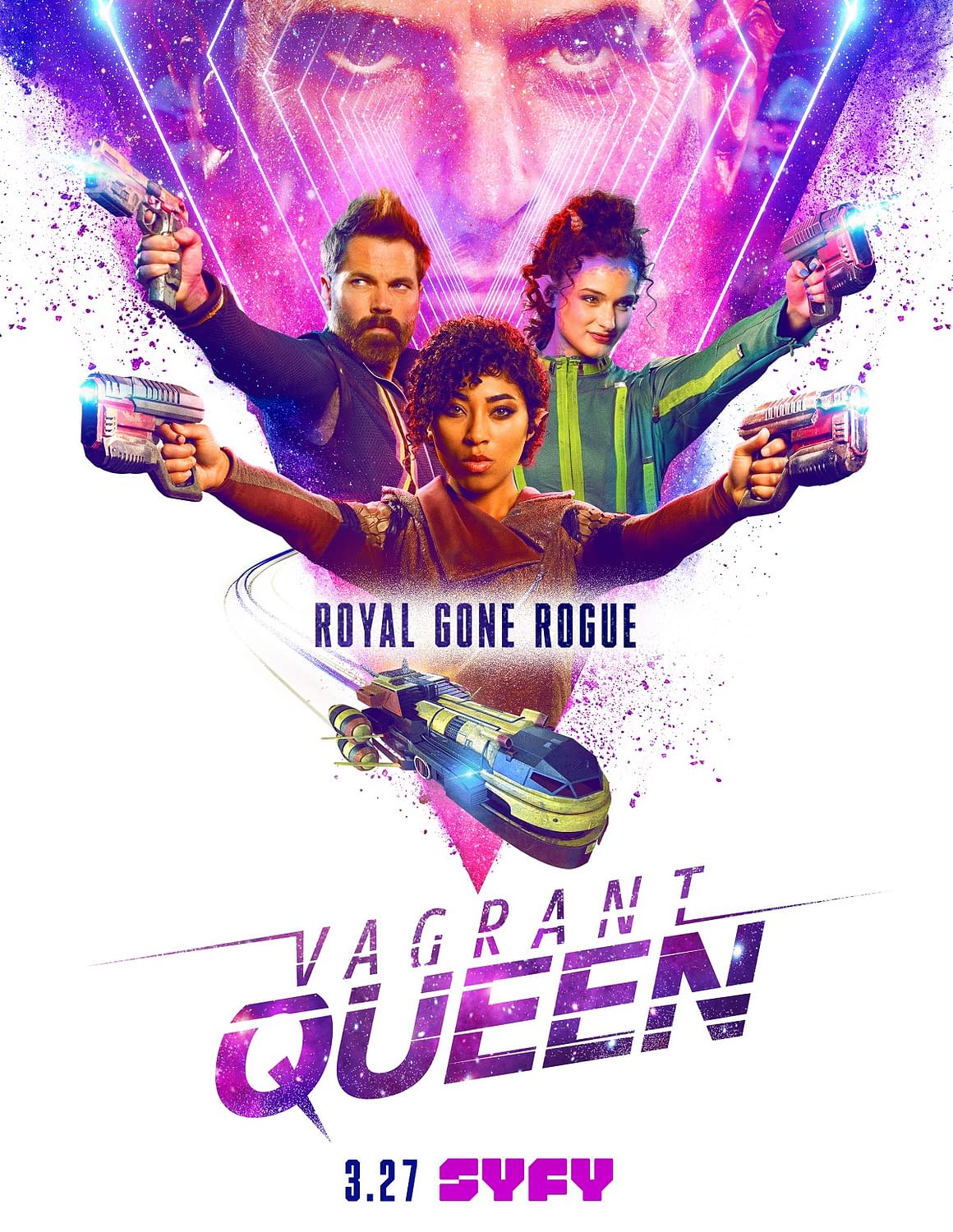 First published in 2018, here's a look at the Vault Comics title from author Magdelene Visaggio, illustrator Jason Smith, colorist Harry Saxon, and letterer Zakk Saam: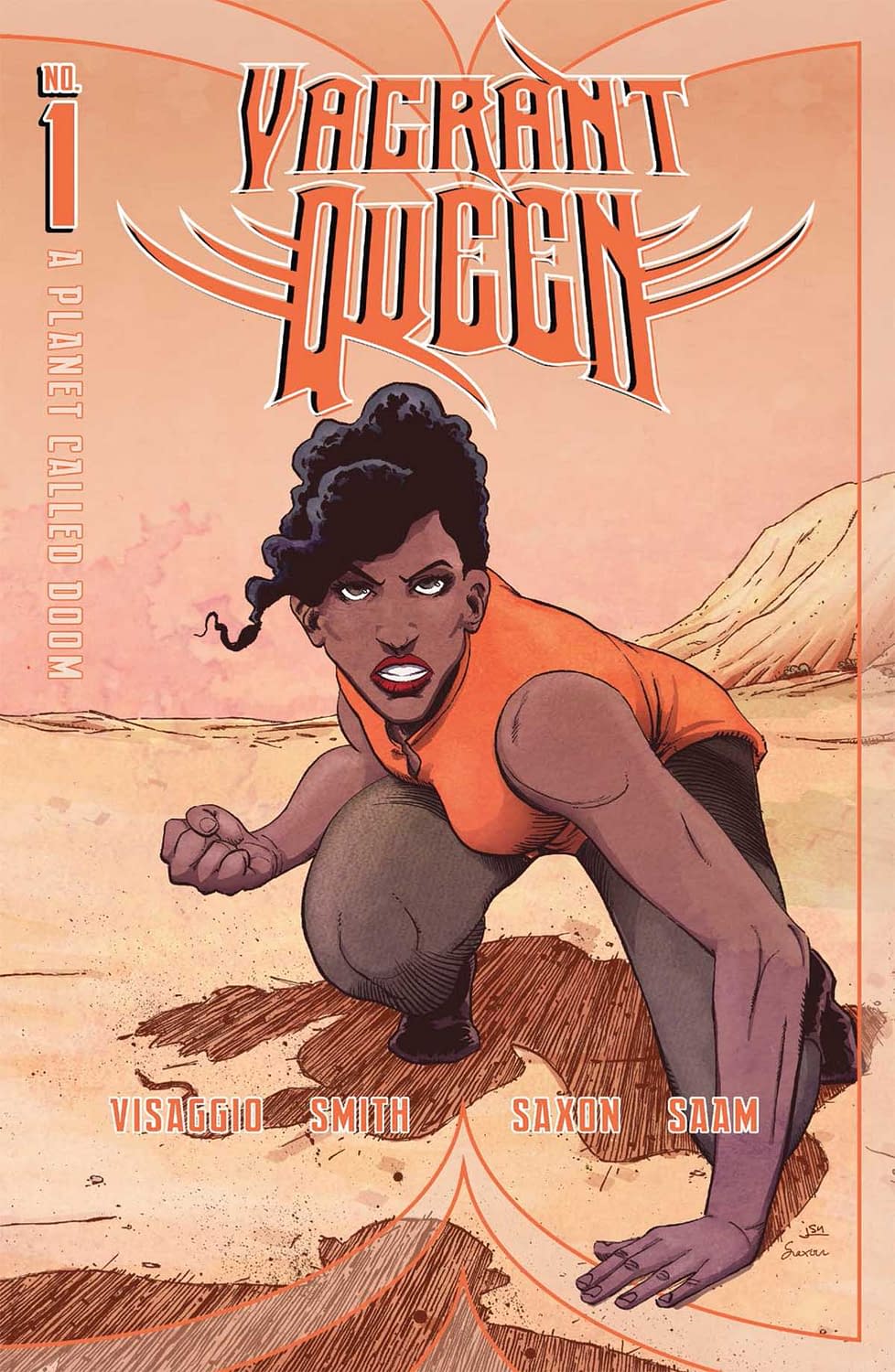 Former child queen Elida was driven from her throne at age ten and forced to wander the galaxy, evading the revolutionary forces that wanted her dead. When an old frenemy claims to know the whereabouts of Elida's long-lost mother, she is forced to return to her former kingdom and stage a rescue.
Enjoyed this article? Share it!