Valiant Comics Series Dr.Mirage Alive Again as a Show on The CW
Valiant fans may have hope again, as The CW has begun active development on a show based on the comic series Dr. Mirage. They have tried before to get this one off the ground, with Annabelle writer Gary Dauberman taking a stab at it. That lost traction however, and now Reign co-writer Laurie McCarthy will try her luck developing the property.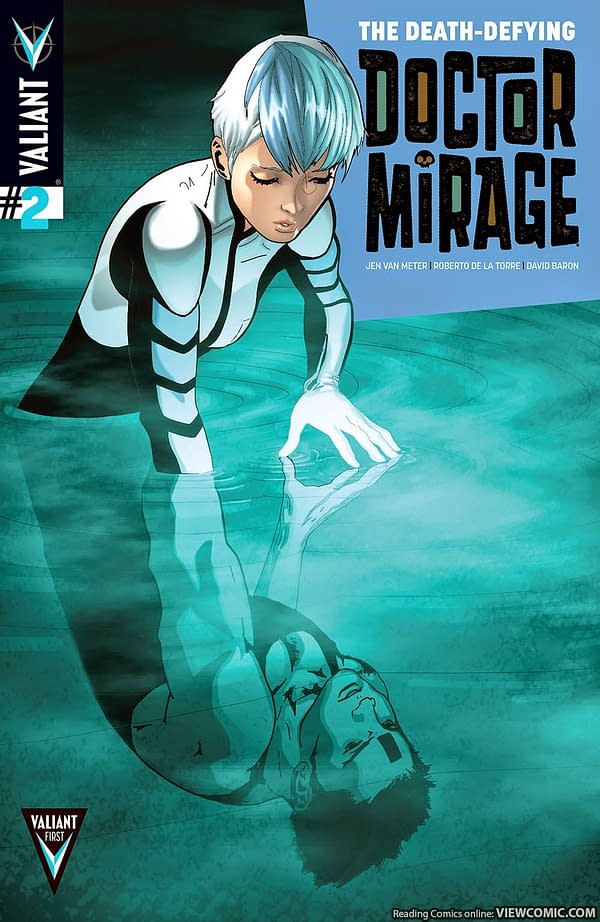 Dr. Mirage is about a paranormal investigator who has been both a man and a woman, and they have been bestowed with powers by a Necromancer named Mister Darque that allows them to tap into the Darque power. Darque power is the energy given off by all beings when they die, and Dr. Mirage is able to tap into it in different ways. It is pretty heady and dark stuff for a network like The CW, who I am sure will put their own stamp on it. McCarthy will re-write from Dauberman's original script and treatment, with Chris Fenton and Chris Cowles serving as producers with McCarthy. CBS Studios will be the home for the show.
No news on any kind of casting yet, but my money is on the female version of the character Shan Fong to be the one they go with. Here is hoping this one can get off the ground this time. As more is revealed about this one we will keep you posted.