Voltron Legendary Defender Season 6 Trailer Warns of New Dangers for the Paladins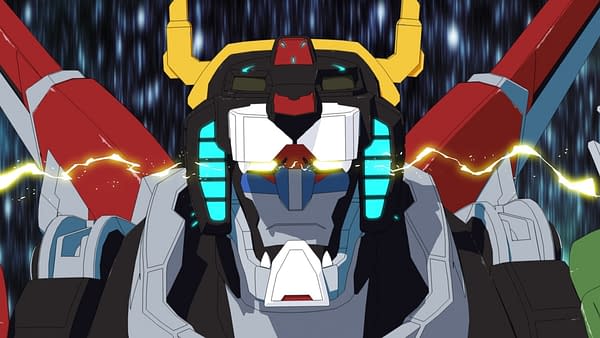 Voltron fans have been saved from a fate long-suffered by fandoms far and wide: the dreaded… Eternal Wait Between the Seasons! Only a few months after the series' fifth season aired on the streaming service, Netflix has released the official trailer and synopsis for Voltron Legendary Defender season 6. The upcoming seven-episode season features the return of Keith (Steven Yeun) as the Paladins find themselves up against another challenging foe. Lotor (A.J. Locascio) works to move the Galra Empire into a new age — but threats from outside and from within the Empire might make that difficult.
As if that wasn't concerning enough, lines from Lotor like, "I will deliver the Galra Empire unto times of prosperity, an age of unlimited quintessence. Those factions that have splintered from the Empire will pay for their treachery" has us wondering if this season might end up a very dangerous version of "like father, like son":
Suspicious of Lotor's alliance with Voltron, Galra oppressors continue to invade and conquer vulnerable planets throughout the universe. A hyper-focused Team Voltron feels the need to liberate helpless planets and begins a massive campaign to save millions of lives. But after the Paladins uncover some troubling information, they must engage in their most epic battle yet.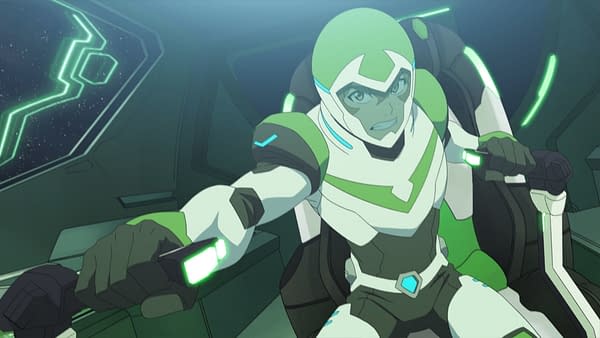 DreamWorks' Voltron: Legendary Defender returns to Netflix on Friday, June 15th, and you can check out an image gallery released from the streaming service below: