"Walker": "The 100" Star Lindsey Morgan Saddling Up for CW's "Walker, Texas Ranger" Reboot
Less than a month after The CW gave the pilot a series order before it even left the script stage, we're learning who will be parterning with Supernatural star Jared Padalecki on Walker. Lindsey Morgan (The 100) has signed for the lead role in the network's upcoming modern take on Chuck Norris' Walker, Texas Ranger.
Written and executive produced by Anna Fricke (Valor), and executive produced by Lin Pictures' Dan Lin (Lethal Weapon), Lindsey Libertore, and executive producer Dan Spilo (Sunnyside, The Upshaws) the CBS TV Studios series was courted by The CW and CBS. While the latter reportedly made a serious offer, most expected The CW would step up to keep the Supernatural alum in the network family – and now with Morgan, they have another "CW alum" coming back to the network.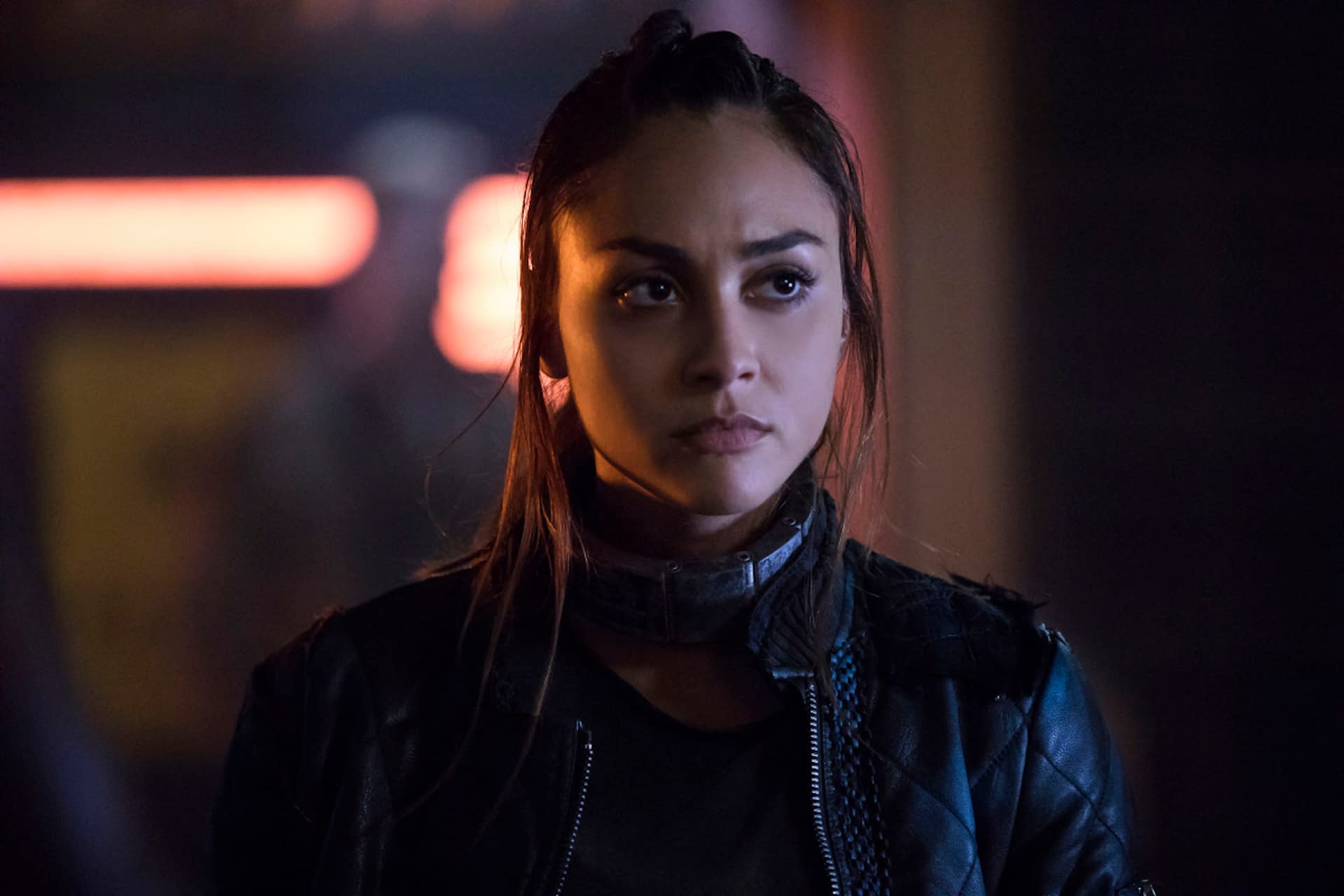 Walker centers on Cordell Walker (Padalecki), a widower and father of two who lives by his own his own moral code. Cordell returns home to Austin after being undercover for two years, only to discover there's harder work to be done at home. He'll attempt to reconnect with his children, navigate clashes with his family, and find unexpected common ground with his new partner (Morgan), while growing increasingly suspicious about the circumstances surrounding his wife's death.
Walker's new partner Micki was born and raised in San Antonio. Focused and perceptive, her family has been in Texas since before it was Texas. She's been in the Army and on the police force and knows first-hand what it's like to be singled out and discriminated against because of her gender.
In early January, The CW renewed 13 series for the 2020-2021 television season, including Arrowverse shows The Flash, Supergirl, DC's Legends of Tomorrow, Black Lightning, and Batwoman. You can also add the following series to the previously-named five: Riverdale, Legacies, Dynasty, All American, Charmed, Roswell, New Mexico, In the Dark, and Nancy Drew.
In addition, Riverdale spinoff Katy Keene has received an order for 13 additional scripts off of strong early buzz. Walker and Arrowverse spinoff Superman & Lois were both given series orders later that same month, with five others projects (including a Kung Fu reimagining) in contention for the remaining programming spots.
"These early orders for next season give our production teams a head start in plotting out story arcs and a jump on hiring staff, and this also provides us with a strong foundation of established, fan-favorite CW shows to build on for next season. We've been thrilled with the creative direction of all three new series, and even though we are in the very early stages of our new full stack streaming strategy, which allows viewers to catch up on our new shows from the beginning, we're already seeing incredibly positive results from our multiplatform viewership for Nancy Drew and Batwoman."

– Mark Pedowitz, The CW