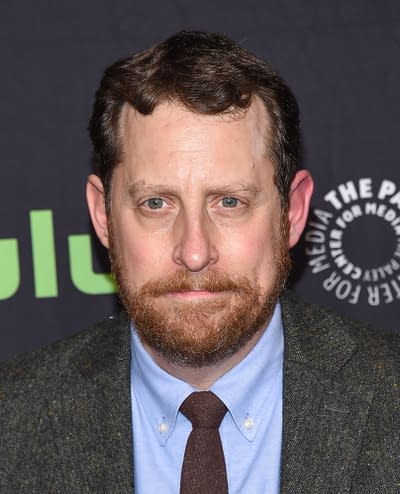 With new showrunner Angela Kang taking over day-to-day operations of AMC's The Walking Dead beginning with the ninth season, outgoing showrunner Scott M. Gimple chose to share his thoughts on the series ahead of Sunday night's season 8 finale.
Speaking with Entertainment Weekly ahead of his transition to a franchise oversight role that also includes Fear the Walking Dead, Gimple discussed what it was like handing over the reins to Kang; what people can expect from the finale; and how the series will feel brand new after Sunday night.
Here are some highlights from the interview:
● On working with Kang and helping transition her into the showrunner role:
"I was working on Fear with those guys last year as I was starting Walking Dead, and there's no way that I could've done the show without Angela's help and Angela jumping in even more than she has in the past. So, she got some full on-the-job training even more than she had in the past, and it's a very cool way to pass the baton to someone that I started on the show with."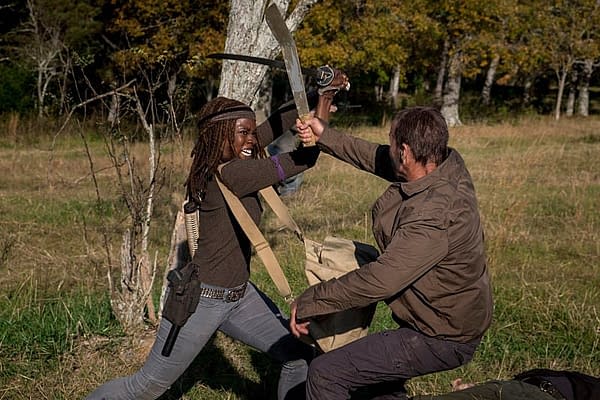 ● For Gimple, the season 8 finale doesn't just represent the end of the season: it represents the end of the first eight seasons — essentially, the end of "The Walking Dead Vol. I":
"This episode isn't just like these 15 episodes coming to a conclusion, but Angela and myself and the writers had always talked about this in many ways being sort of the conclusion of the first eight seasons. This show will be very much a new show next year and with a bigger, new narrative. It was something I was really excited about getting into even before season 8."
● As for Sunday night's finale, it appears fans are getting their "final battle" between the Saviors and the Hilltop coalition – but maybe not in the way they're expecting:
"I wouldn't necessarily say that this is all just one big battle. There are some really unusual aspects to that too, that the action isn't just a large battle, but there are things going sort of around the battle. I don't even know if I would classify it as a battle. And yet, at the same time, the scope is massive. And I guess with so many people, so many characters reaching the conclusion of the story that we've been laying out for them over the past few years in some regards, there's just a lot going on, and a lot of perspectives that we're shifting between and some very, very big emotional and philosophical movement between just some unbelievably insane things happening."
Here's AMC's official trailer and overview for The Walking Dead's eighth season finale, 'Wrath':
The Walking Dead Episode 8×16 'Wrath': The communities join forces in the last stand against the Saviors as all-out war unfolds.
Enjoyed this article? Share it!