We Catch Up with the Voices of The Venture Bros. Season 7 – SDCC
Season 7 of The Venture Bros. is upon us! We had a chance to talk with Co-creator/Executive Producer/Writer/voice actor Jackson Publick, as well as voice actors James Urbaniak and Michael Sinterniklaas, at this year's San Diego Comic-Con.
The Venture Bros., which began airing in August of 2004, has been known to take its time between seasons. However, it's with good reason. The show, which is inspired by things like Jonny Quest, James Bond, Green Hornet, and a bevy of sci-fi, superhero, and other pop culture influences, probably has the most well-written and clever nods to said sources of any show on television.
Season 6 left us with unexpected alliances in order to take down new threats, identity and relationship shifts that may not survive season 7, and, of course, henchmen.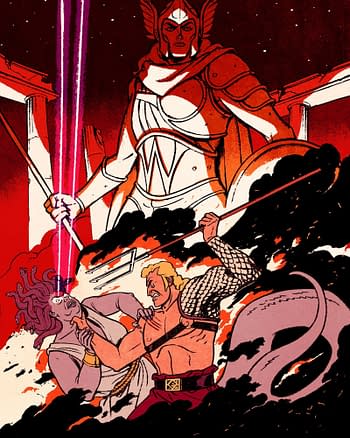 The highly anticipated season 7 of The Venture Bros. returns this summer on Adult Swim, the network that first introduced viewers to Hank and Dean Venture in 2004. Twin brothers living in a high-tech compound where their father, the world-renowned Dr. Venture, carries out his scientific experiments are all-American boys oddly out of place in today's world. But it's not all reading, sports, and goofing around in dad's lab for these fraternal twins. Once the boys leave home, they inevitably find themselves in danger. Each half-hour action-packed episode is based on the true-life escapades of America's favorite family of super scientists and the inescapable agents of their downfall. Created and directed by Jackson Publick and written and executive produced by Publick and Doc Hammer, The Venture Bros. is produced by Titmouse, Inc.
Season 7 of The Venture Bros. premieres tonight, Sunday, August 5th at Midnight ET/PT on Adult Swim, or you can check it out now on their website.