Posted in: Disney+, Games, Marvel, TV, YouTube | Tagged: apple, disney plus, marvel, preview, The Watcher
---
What If…?: Marvel Whips Out Its Watcher to Push Apple's New Hardware
While we await word on Marvel Studios & Disney+'s What If...? Season 2, it looks like The Watcher has been taking on some side gigs for Apple.
---
So the last time we checked in on how things were looking with the second season of Marvel Studios & Disney+'s animated anthology series What If …?, we were getting some great casting news from Laurence Fishburne, who confirmed that he's returning to voice Dr. Bill Foster/Giant-Man for the upcoming return. Unfortunately, when that season is going to arrive is another conversation entirely, with 2024 looking more and more realistic (but stay tuned because you never know). But in what could be a good sign on the part of The Mouse, the Marvel Studios streaming series was used by Apple to help promote the Apple Vision Pro, a headset retailing a dollar shy of $3,500 that will feature virtual reality and augmented reality technology. As for how the animated series fits in, check out the clip below that shows off how Disney+ would function with the new hardware. Basically, Apple's saying that it can turn everyone into The Watcher (Jeffrey Wright).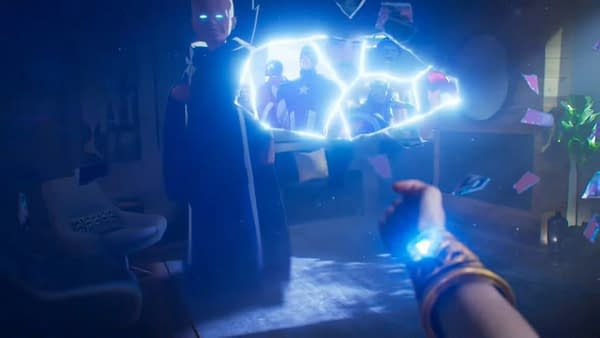 Here's a look at Apple's Worldwide Developers Conference (WWDC) 2023 presentation for its newest "One More Thing" innovation, with the What If…? part of the presentation kicking in at around the 3:05 mark (give or take a few seconds)
What If…? Season 2 Introduces All-New Marvel Superhero Kahhori
Back in Msrch, we were formally introduced to the all-new Marvel superhero, Kahhori. In the upcoming animated chapter, the series looks to answer the question of what would happen if the Tesseract fell to Earth and landed in the sovereign Haudenosaunee Confederacy before the colonization of America. Taking on a new life & a new mythology, the Tesseract transforms a lake into a gateway to the stars – leading Kahhori, a young Mohawk woman, on a quest to discover her power. Written by Ryan Little (What If…?), the episode was created in collaboration with members of the Mohawk Nation (including historian Doug George & Mohawk language expert Cecelia King) to ensure cultural authenticity. The story takes place in the Mohawk language and is informed by the history of the Akwesasne region in what is now upstate New York.
"It tells a remarkable story from a Native Mohawk perspective which is truly unique and historical and will give the viewers a new, challenging, and entertaining perspective on this land's first peoples. The story is dramatic, the characters fully realized, and the action sequences are breathtaking. The episode is exceptional in another sense–it is done with the complete cooperation of the Mohawk people from dialogue to adornment," shared George.
"I had a wonderful writing mentor who worked extensively with the Indigenous community in upstate New York, and I was excited to draw on that experience to build an entirely original corner of the MCU with storylines for new Indigenous heroes written from a place of respect for past generations and optimism for future ones. Kahhori, pronounced 'KAH-HORTI,' is a real Wolf Clan name, meaning 'she stirs the forest' or is someone who motivates those around her. In her debut adventure, Kahhori will have to live up to her name to recruit powerful allies into the fight to save her people and change the course of history forever," Little added.
Director Bryan Andrews (What If…?), Executive Producer A.C. Bradley (What If…?, Ms. Marvel), Story Editor Matthew Chauncey (What If…?), and the entire production team also worked with members of the Mohawk Nation to design Kahhori's look and environment, and to help incorporate traditional Mohawk music to use in the score.
---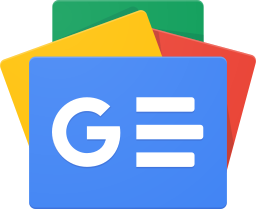 Stay up-to-date and support the site by following Bleeding Cool on Google News today!