Posted in: FX, Hulu, streaming, TV, YouTube | Tagged: Antonio Banderas, cable, chris elliott, colin, comedy, dwayne johnson, fx, guillermo, laszlo, nadja, nandor, new york, New York City, season 3, sofia vergara, staten island, streaming, television, the rock, tv, vampires, what we do in the shadows
---
What We Do in the Shadows: Guest Stars We'd Like to See for Season 3
FX's What We Do in the Shadows has turned out to be one of those amazing shows you come across at the perfect time. In the midst of all the world is throwing at us currently, it has provided me with one of the best escapes I could have asked for. Move over Lestat: time for Nandor (Kayvan Novak), Nadja (Natasia Demetriou), and Laszlo (Matt Berry) to take over… oh, and Colin Robinson (Mark Proksch), too. However, we all know they are nothing without Guillermo (Harvey Guillén), who has proven himself to be the backbone of this vampire household (and possibly its head of security next season).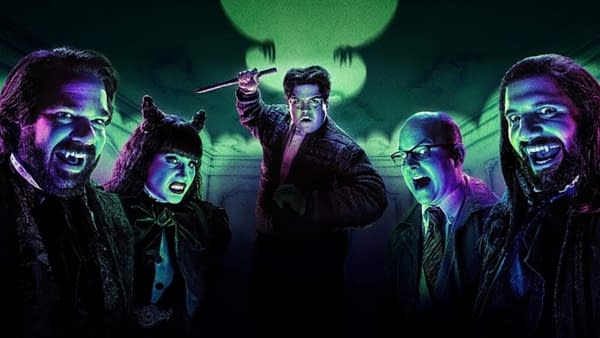 While I love our main characters (with a very soft spot for Nandor and Guillermo), some of the best moments this season have been with the guest stars. Two of my favorites were Nick Kroll and Mark Hamill, with Lucy Punch's witches a close third. Since I am still mourning the fact that we will not be getting a new episode of What We Do in the Shadows until some time next year (barring any more pandemics), I figured I could have some fun and offer up some other guest stars as potential friends (or foes) for our fivesome.
Sofia Vergara: I would love to see her as a lost family member or friend of Nadja's who is just as careless and selfish without concern for anyone else's feelings.
Chris Elliott: After his character in Scary Movie 2, there is not much I could say other than he would be a perfect creepy vampire. Between the scene where he's serving food or trying to "lend a hand," I have never laughed or been creeped out more.
Antonio Banderas: I will not lie, I had a thing for Armand and Louis in Interview With the Vampire, so I will forever hope to see Banderas as a very sensitive version of Colin. Considering how ingrained the Zorro actor is to the franchise's mythos, it feels more like a matter of "when" and not "if".
Dwayne "The Rock" Johnson: Just picture a juiced-up, gym-head vampire who works overnight at the 24/7 gym, feeding off everyone's gains. I am thinking of his character from Pain and Gain, but with a supernatural slant. I mean, if Colin can feed on energy, I can imagine this must be possible, too.
Kevin Hart: I could see him as "Guillermo gone wrong," with Hart as a familiar who was never turned so things went south in a bad way. He joined the Vampire Hunters Association of America (VHAA, and you can't look me in the eye and tell me there isn't one) in a quest to save all other familiars from a tragic fate like his. I can see them meeting at a VHAA convention or something like that.
I cannot wait to see what the third season has to bring, especially considering that everyone's cards are on the table now. FX's What We Do in the Shadows quickly became one of my favorite shows, becoming a show that I actually need to watch when it first airs. This got me in the habit of looking forward to Wednesdays, so I am looking forward to seeing where the series takes things – and who the surprising, familiar faces will be that are coming along for the ride.
---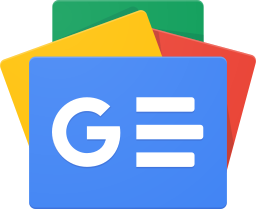 Stay up-to-date and support the site by following Bleeding Cool on Google News today!