What's Gonna Happen in 'Outlander' S4E13, "Man of Worth"?!
Season 4 of STARZ series Outlander draws to a close this weekend with episode 13, "Man of Worth".
Jamie (Sam Heughan), Claire (Caitriona Balfe), and Young Ian (John Bell) attempt to rescue Roger (Richard Rankin) from his Mohawk captors goes awry when a ghost from Claire's past lays waste to their plan. Meanwhile, Brianna (Sophie Skelton) worries that her family might not return from the wild, and contemplates life as a single parent without them.
Here is a selection of 10 photos courtesy of STARZ from the season finale: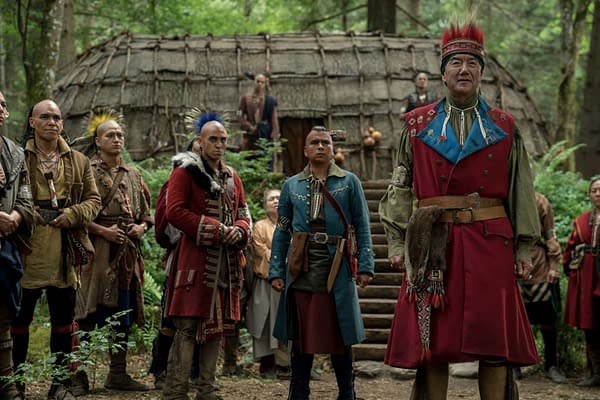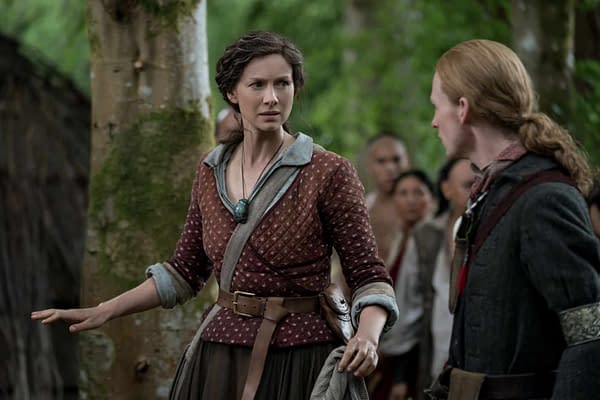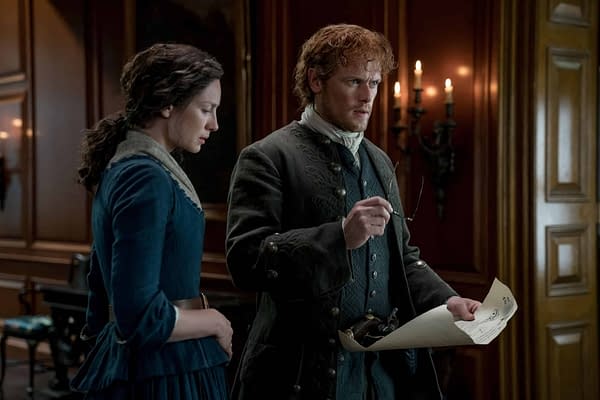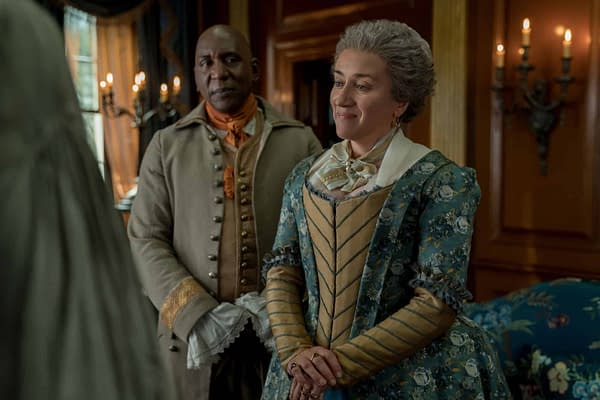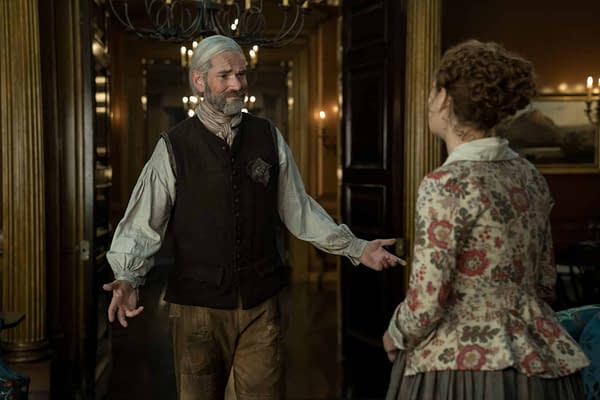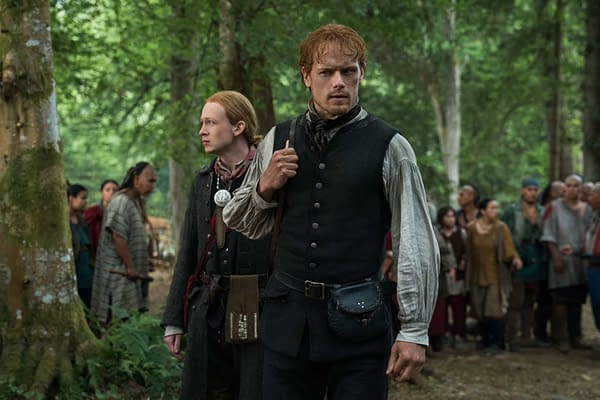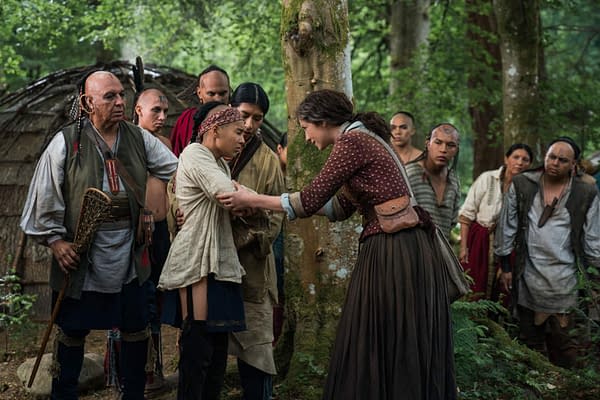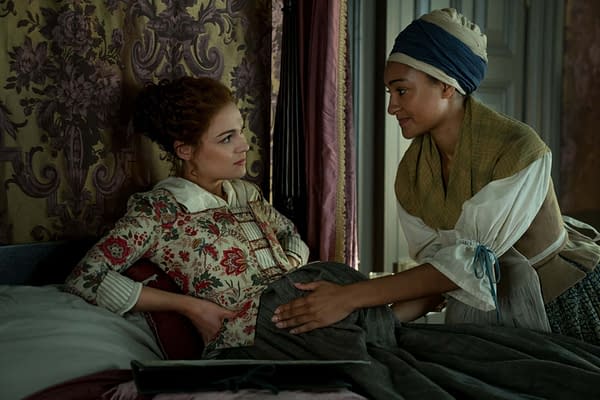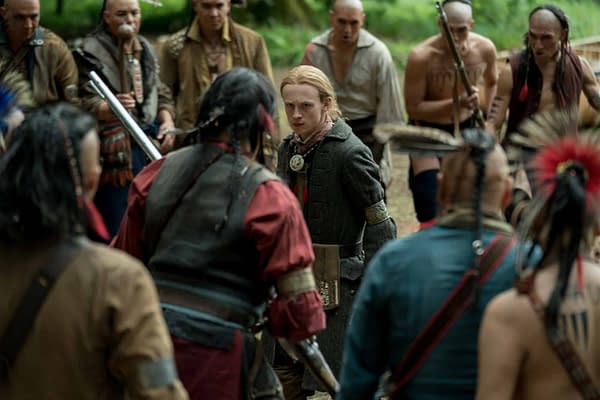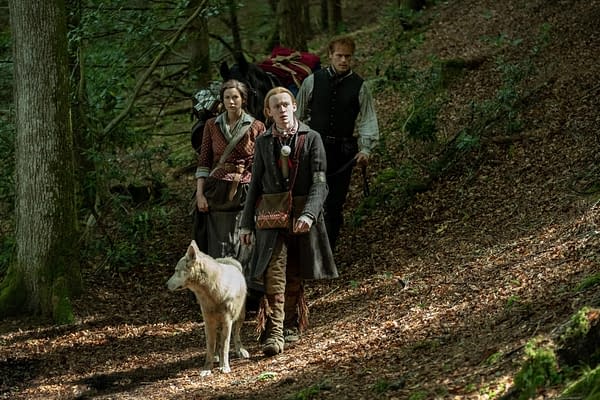 Book readers no doubt will guess what's to come in this episode from some of the photos–but, we're doing our best not to spoil it for non-readers.
Also, we're super in love with Jocasta's (Maria Kennedy Doyle) dress, and Murtagh's (Duncan Lacroix) always-charming smile.
Have you enjoyed season 4, or did it fall flat for you? Are you looking forward to the finale?
Outlander season 4's finale "Man Of Worth" airs on STARZ this Sunday.