Li Jun Li is the latest person to join Netflix's upcoming martial arts series, Wu Assassins.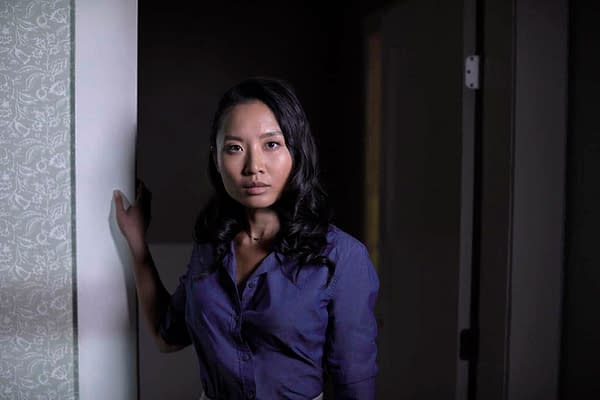 Set in San Francisco's Chinatown, Wu Assassins is about Kai Jin (Iko Uwais), a chef who discovers he's the latest and last Wu Assassin tasked to gather up the powers of an ancient triad and restore balance once again. The show incorporates drama and the supernatural to the fierce combat.
According to Deadline, Li will play Jenny Wah, a young businesswoman with a chip on her shoulder, ambitious to a fault while hiding her dark nature.
Li's had recurring TV roles in The Exorcist, Blindspot, Chicago P.D., Quantico, Minority Report, and The Following.
She joins a loaded cast from numerous fan-favorite shows with Katheryn Winnick (Vikings), Lewis Tan (Into the Badlands), Tommy Flanagan (Sons of Anarchy), Tzi Ma (Meditation Park), Byron Mann (The Expanse), Lawrence Kao (The Walking Dead), and Celia Au (Lodge 49).
JuJu Chan, Mark Dacascos, and Summer Glau will have recurring roles.
Wu Assassins is created by Tony Krantz, John Wirth and Nomadic Pictures. Wirth serves as writer, executive producer and showrunner. Series star Uwais will also serve as producer, lead martial arts, fight choreographer, and stunt coordinator.
Are you looking forward to the series? Sound off.
Enjoyed this article? Share it!