I will tell you right off the bat that I am an unabashed fan of Wynonna Earp, and this has been the case before the first episode ever aired. I enjoyed the original comic book by Beau Smith, and I got to see the first episodes before the show ever aired on SyFy, so I have been an Earper since the beginning.
Saturday's Wynonna Earp SDCC 2018 panel kicked off with a video showcasing last year's SDCC for Earp and the special relationship the show has with its fans. And then the video ended with two big announcements that this Earper screamed about along with the hundreds upon hundreds of other Earpers in the room. First, in 2019, Wynonna Earp will be joining the world of Funko. Second, Wynonna Earp has been picked up for a season 4, merely a day after the season 3 premiere on SyFy.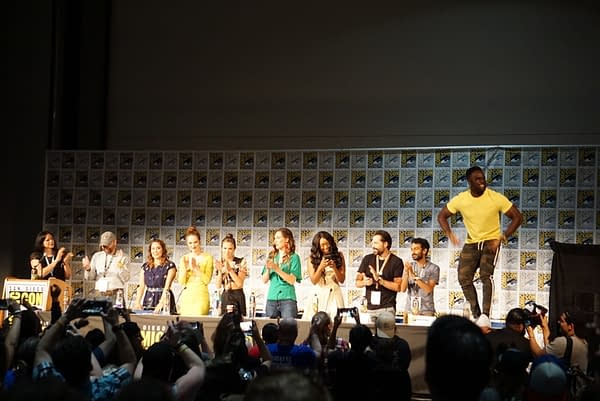 After the video ended the lights came on and the cast was on the stage, joining the audience in the screams of happiness for the renewal for a fourth season. Shamier Anderson (Deputy Marshal Dolls) ran up and down the aisle high giving fans, and then he got back on stage to climb up on the table to lead in the audience in chants of "I say Wynonna, you say Earp" and "I say season, you say four."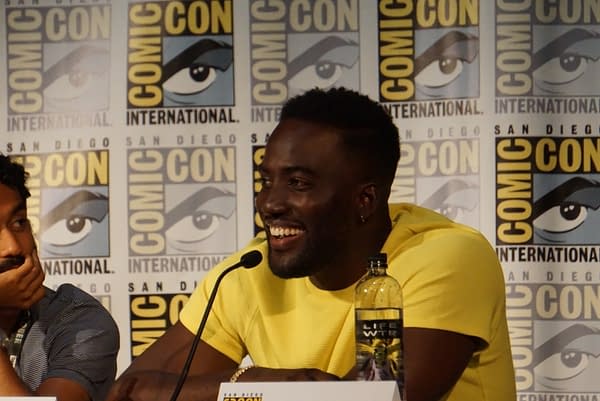 The panel was moderated by Kayti Burt of Den of Geek, and it had show creator Emily Andras, Beau Smith, Melanie Scrofano (Wynonna Earp), Anderson, Tim Rozon (Doc Holliday), Dominique Provost-Chalkley (Waverly Earp), Katherine Barrell (Office Nicole Haught), Varun Saranga (Jeremy Chetri), and show newcomer Chantel Riley (Katie).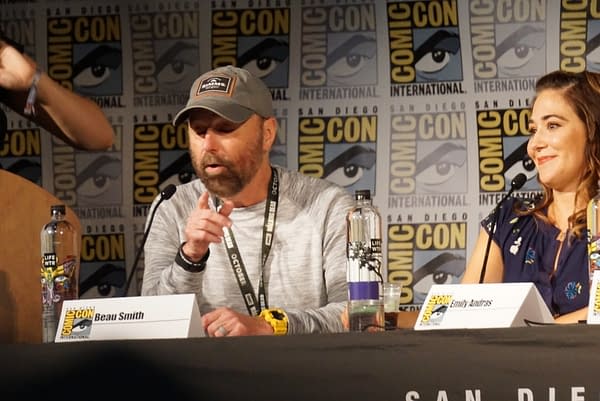 Early in the panel Beau imitated Tim, which led to Tim asking if that was how he talked. Beau said, "Yes you do. You talk like Cheech Marin."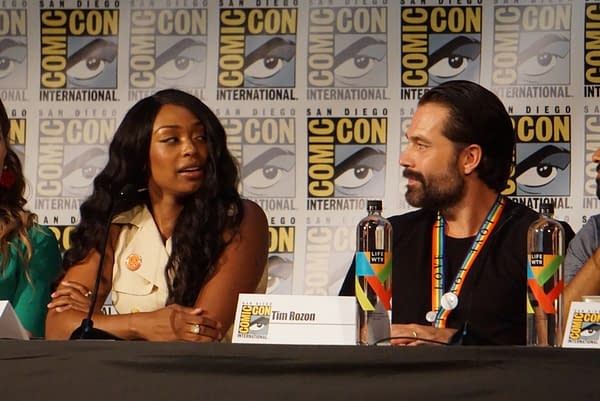 The moderator then welcomed Chantel to the show and asked her if she could say which characters she will she spend time with. Chantel turned her head slowly to look at Tim, then slowly turned it back to look at the moderator and said, "No."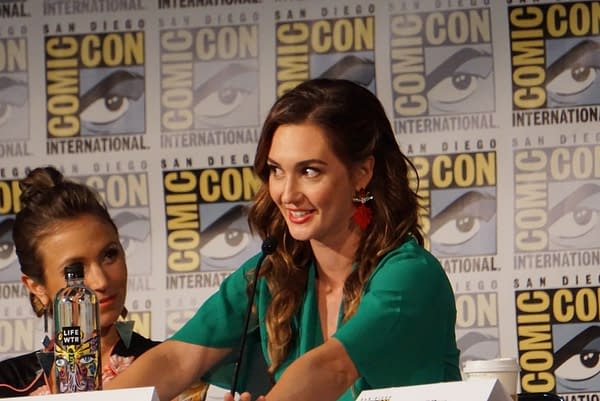 Varun was asked about his mustache, which had premiered in the first episode and looked quite a lot like Doc Holiday's mustache. Varun said he had asked Emily about growing one in season 2 and told her that he could grow a good pornstache.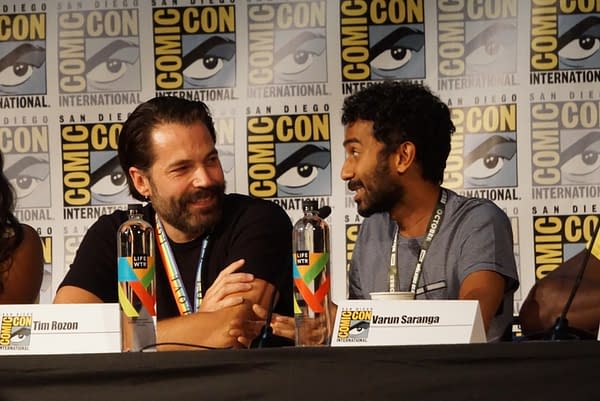 Chantel was then asked about what she thought of the Earpers (the name given to the Wynonna Earp fandom). She said she saw it when she was announced for the show, with the great tweets she received, and after being here she saw in person how amazing the fans are.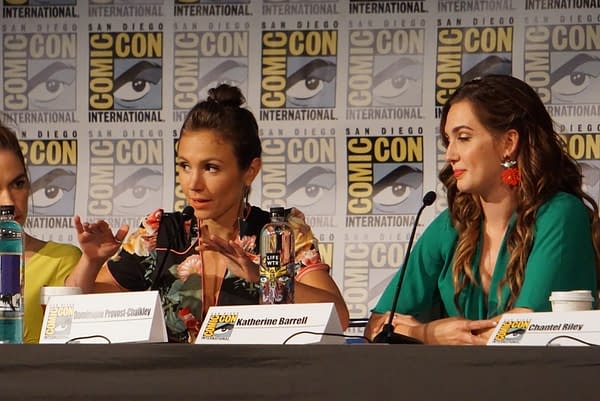 After SDCC is done, Beau said that he and Tim are going to go work on the next Wynonna Earp graphic novel, titled Bad Day at Blackrock, which will delve into Bobo Del Rey's brother. He also said that he would love to do a Wynonna Earp anthology book where each cast member writes something.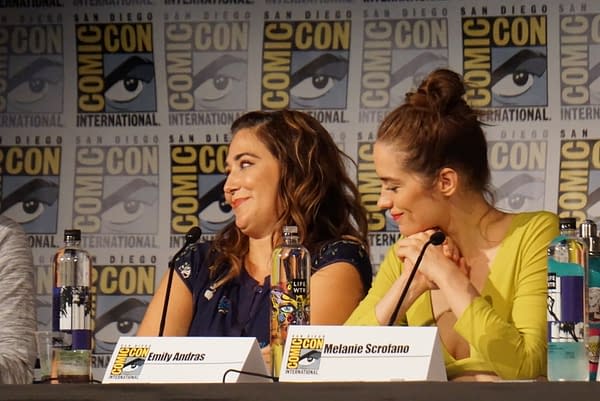 After sitting through this panel there was one thing that was clear from the looks they gave each other, or when they just touch each other to provide comfort and support: these people who sat on the stage love each other. This love is shared with the fans and clearly goes both ways. Season 3 continues next Friday, July 27th.
For further musings from Joshua Stone, follow him on the Twitter @1NerdyOne
Enjoyed this article? Share it!