Earlier in the year, Titan Comics announced a variant cover for the launch of Fighting American #1 this week that was a little… on the nose. The character was created by Joe Simon and Jack Kirby in the fifties as a thumbing of the nose to the publishers of Captain America to show them how an anti-communist fighting Captain America should be done, as they were no longer allowed to work on their creation. So it was probably right in the spirit of the original.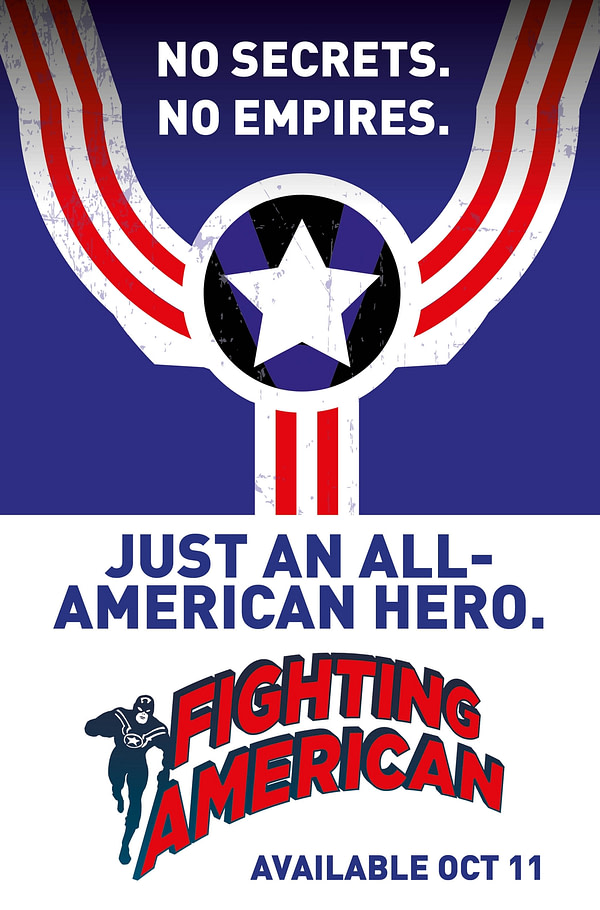 Well, as the comic is released tomorrow (and feel free to spoil the ending for yourself if you really want to know where this series is going) they've done it again. FriendlyNeighborhood Comics has this Exclusive Limited Edition of Fighting American #1 which seems to be actually doing the Secrets and the Empires…
With an Alex Ronald variant cover take on Mark Brooks Secret Empire #0 cover.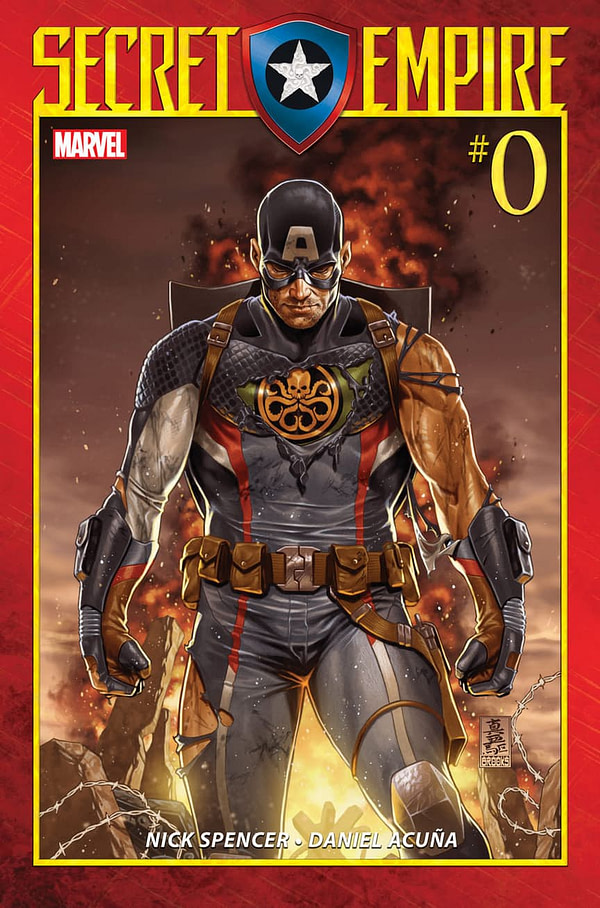 This is a direct continuation of Simon and Kirby's classic series! Fighting American returns! Written by Gordon Rennie with artwork by Duke Mighten. When the 1950s heroes find themselves trapped in the modern world, how will they handle what society has become, and what dangers will they face? With modern-day villains to contend with, enemies from their past pursuing them, and a whole new world to come to terms with, what daring adventures could Fighting American and Speed-Boy find themselves in now? Goes on-sale October 11th, Joe Simon's birthday!