DC Comics are putting a lot of Aquaman stuff right now. A big Justice League event and a Suicide Squad event simultaneously as well as a Mera graphic novel and a big Geoff Johns Omnibus rush-solicited. Must be a movie coming. Starring a certain Jason Momoa…
And just to remind you, the Justice League/Aquaman event Drowned Earth will be putting the movie on all its variant covers.
Francis Manapul's JUSTICE LEAGUE/AQUAMAN: DROWNED EARTH #1's variant and Francesco Mattina's JUSTICE LEAGUE #11 variant are below.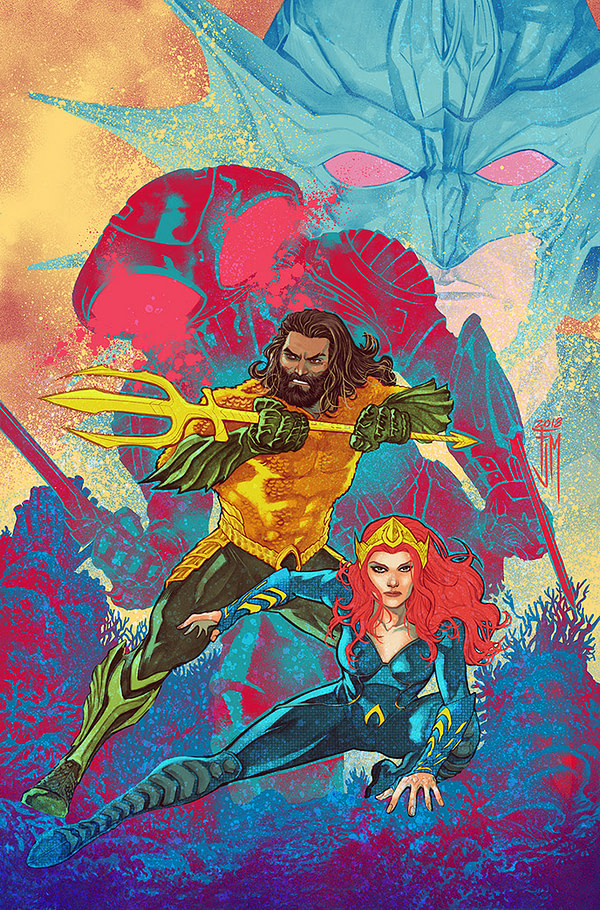 They will be followed with covers by Ben Oliver (AQUAMAN #42, on sale November 21)), Lucio Parillo (JUSTICE LEAGUE #12, on sale November 21), Dale Keown (AQUAMAN/JUSTICE LEAGUE: DROWNED EARTH #1, on sale November 28) and Nicola Scott (AQUAMAN #43, on sale December 19) . Look for them at New York Comic-Con.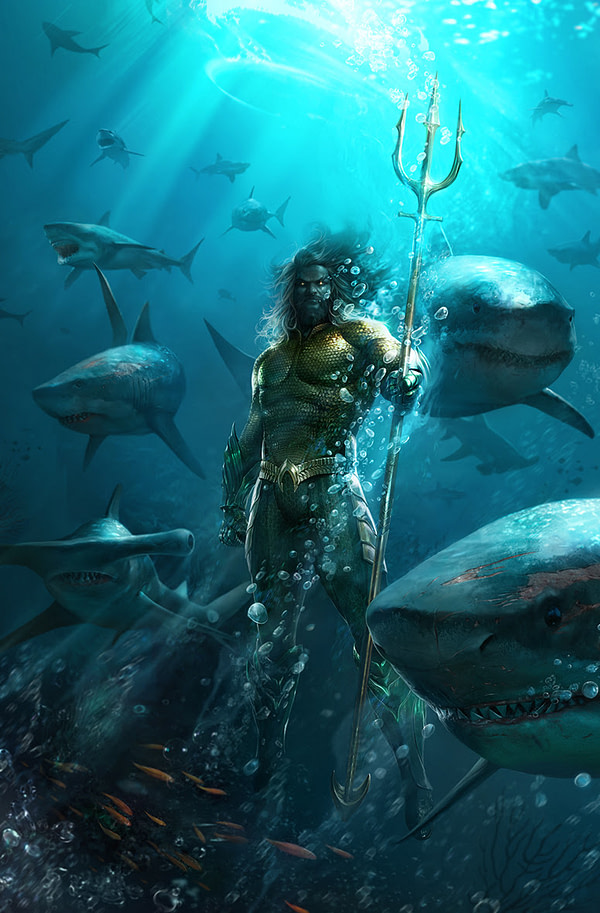 November's six-issue JUSTICE LEAGUE/AQUAMAN: DROWNED EARTH event pits the Justice League against a race of ancient and long-forgotten sea gods and an army of alien mercenaries, reveal shocking secrets about Arthur Curry's legacy, and thwart a plot to flood the planet and turn people into aquatic monsters.
The saga begins with JUSTICE LEAGUE/AQUAMAN: DROWNED EARTH #1 by James Tynion IV and Howard Porter, on sale October 31. This 48-page one-shot introduces the Ocean Lords—ancient and powerful deities with an axe to grind against both Aquaman and Wonder Woman and a plan to flood the world. As the rest of the League races to stop the waters from rising, Arthur faces off against his nemesis Black Manta in a must-win battle if he is to retain his connection to the world's oceans. The story continues in JUSTICE LEAGUE #11, on sale November 7.