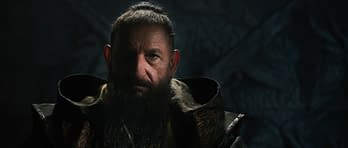 Bleeding Cool Magazine article by Brendon Connelly
Iron Man 3's Shane Black explains to me just what makes Marvel Studios movies so different. Is this the secret of their success?
If I somehow found the impossible formula for a smash-hit movie, something that could be replicated over and over to repeated success, it would kick-start the mother of all Hollywood bidding wars. Oh boy, it'd get vicious.

Imagine Universal at the throat of Warner Bros., Lionsgate clawing at the eyes of Paramount, and Sony swinging their cudgel for 20th Century Fox. I'm sure they'd all want "The Secret" for themselves. At least most of them…

Because I suspect that Marvel Studios might not be interested. In fact, the more success Marvel has at the box-office, the less interested they seem to be in formulas.

At the same time, however, I know that there's a system inside the studio for how the work gets done. This isn't just guys throwing darts. They may not have a specific, detailed recipe for their movies, but they do have a working process of their own and it has already developed a good reputation. So, I wanted to learn how to make movies the Marvel way.
You can find the full article in Bleeding Cool Magazine #5 at a comics retailer near you. Here is the Bleeding Cool Directory of retailers who have shown special support to the magazine and this website. Are you a retailer who would like to be included? Contact us.
Enjoyed this article? Share it!