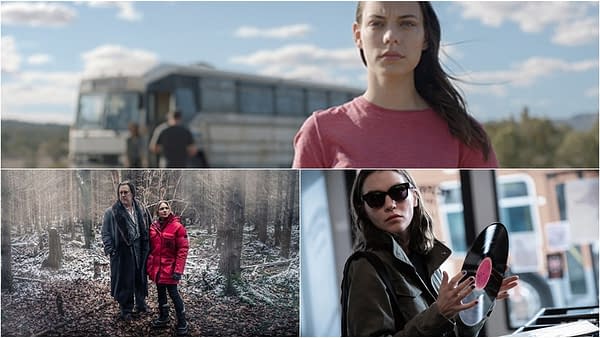 Along with our reviews of YouTube Premium's Wayne and the pilots screened at the Fall Pilot Season held during Tribeca TV Festival 2018, Bleeding Cool was able to check out and review the three late-night pilots screened at Midnight Episodics. This years selections included: Shudder's Deadwax, from Graham Reznick and Peter Phok; Pagan Peak, from Cyrill Boss and Philipp Stennert; and Blackpills' Patricia Moore, from Blake Fraser and Chris Thompson.
Here's a look at our thoughts on the three pilots, followed an overview of the projects:

Deadwax
Deadwax is a mind-bending neo-noir set in the obsessive world of vinyl collecting. Etta Pryce, a vinyl tracker, is hired by a rich collector to hunt a legendary rare record that has driven its owners mad and killed anyone that has dared to play it. With Hannah Gross, Evan Gamble, Ted Raimi, Dohn Norwood, Chester Rushing, Yuki Sakamoto, and James Ransone (Shudder)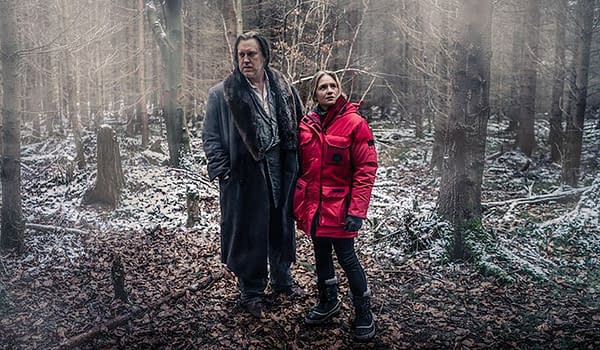 Pagan Peak
When a gruesomely staged body is found, propped up on a mountain pass in the Alps close to the German-Austrian border, two detectives are sent to investigate. For German detective Ellie, this is the first real challenge in her career; her Austrian counterpart Gedeon though seems to have lost any ambitions in his job. Very soon, they discover more crime scenes with symbolically posed victims, reminiscent of pagan rituals. It all seems to be part of a bigger, sinister plan. Ellie finds herself under increasing pressure to understand the deranged killer's motives so she can stop him. The hunt leads them ever deeper in the dark valleys and archaic Alpine customs and the paranoid world of the killer. With Julia Jentsch, Nicholas Ofczarek, Franz Hartwig, Hanno Koffler, and Lucas Gregorowicz.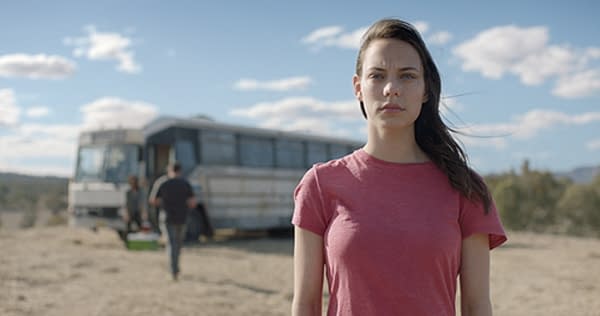 Patricia Moore
In the harsh Australian outback resides the Moore family, travelling in a converted bus, living off the flesh of men who are lured by their 16-year-old daughter Patricia. After an accident breaks the freezer that stores their meat, they're forced to relocate to a small town to fix their bus and lay low. The rerouting introduces Patricia to Toby, a town resident who happens on Patricia during one of her 'hunts'. Patricia starts to waver in her alliance to her family's way of life. As their surroundings fall apart. Patricia is then forced to choose between Toby and her family. With Marlo Kelly, Danielle Cormack, Les Hill, Jack Ruwald, and Joe Kloceck (Blackpills)
Enjoyed this article? Share it!