Kittens. They're so cute! Babies: also cute. Vampires: the cutest. Can you stand combining the three? That's what writer Gayle Middleton and artists Amanda Coronado and Penelope Gaylord have done in Vamplets The Undead Pet Society: Beware the Bitemares #1, a new comic from Action Lab hitting stores on Wednesday.
VAMPLETS AND THE UNDEAD PET SOCIETY are epic tales of mayhem, mischief, and horribly hysterical happenings all surrounding adorable but sweetly sinister Baby Vampyres, their monster friends and undead pets.

BEWARE THE BITEMARES! is a weird and wacky adventure into deeper parts of Gloomvania, the true home world of the Vampyres and the origins of the dreaded yet beloved Bitemares. Reader will get to enjoy Bitemares from the Undead Pet Society running loose, the world of lost souls, abominable snowman, mummy shrouds and one crazy Vampyre kitten! How could you pass up that kind of chaos? Fans of the Addams Family, Nightmare Before Christmas and the Edward Gorey books will revel in it!
Check out a preview below.
VAMPLETS THE UNDEAD PET SOCIETY: BEWARE THE BITEMARES! #1
Writer(s) Gayle Middleton
Artist Name(s): Amanda Coronado, Penelope Gaylord
Cover Artists: Amanda Coronado (Cover A), Gayle Middleton (Cover B)
32 pgs./ E / FC
$3.99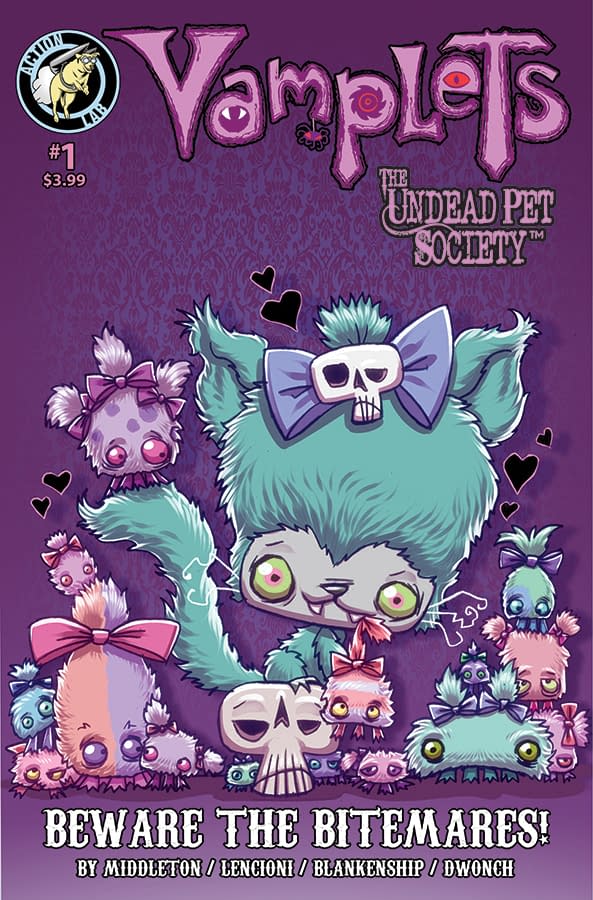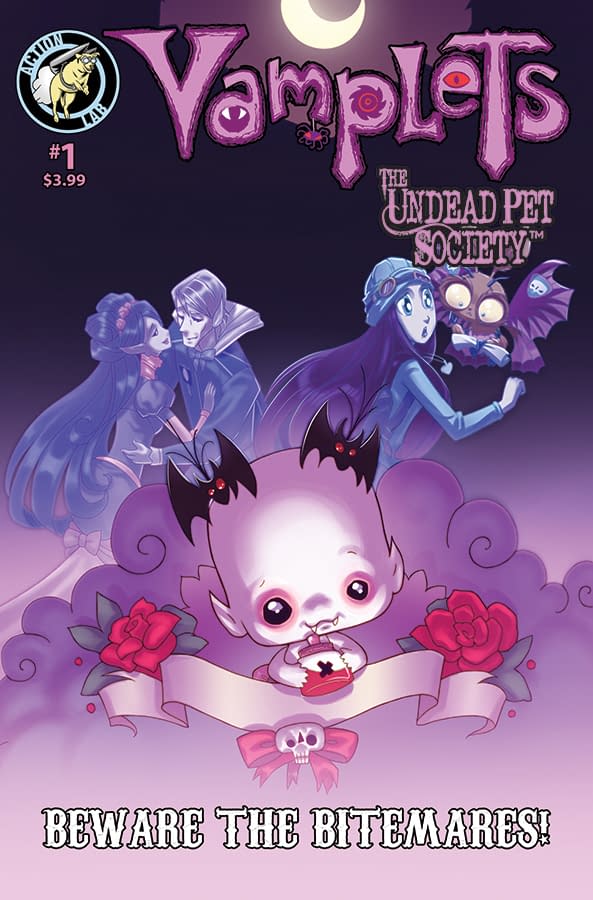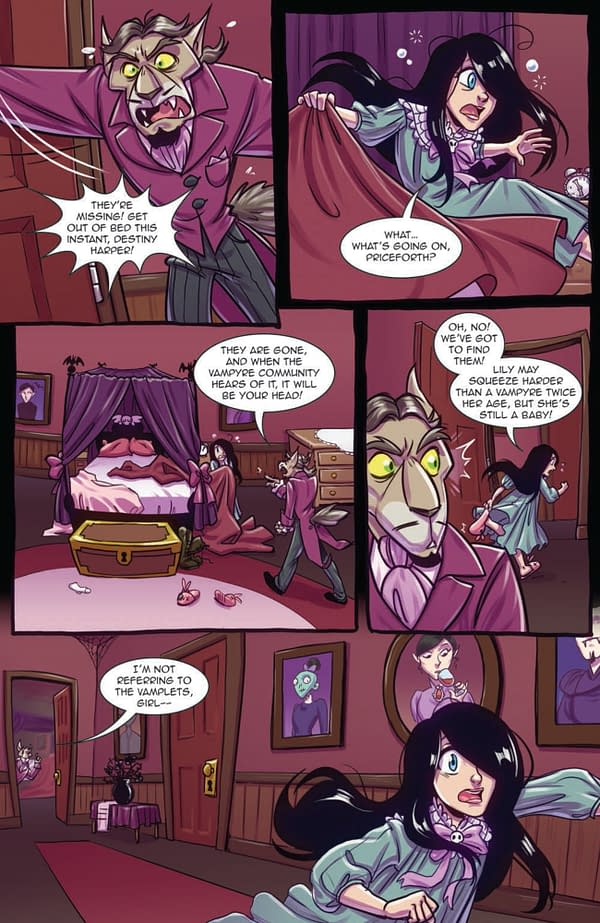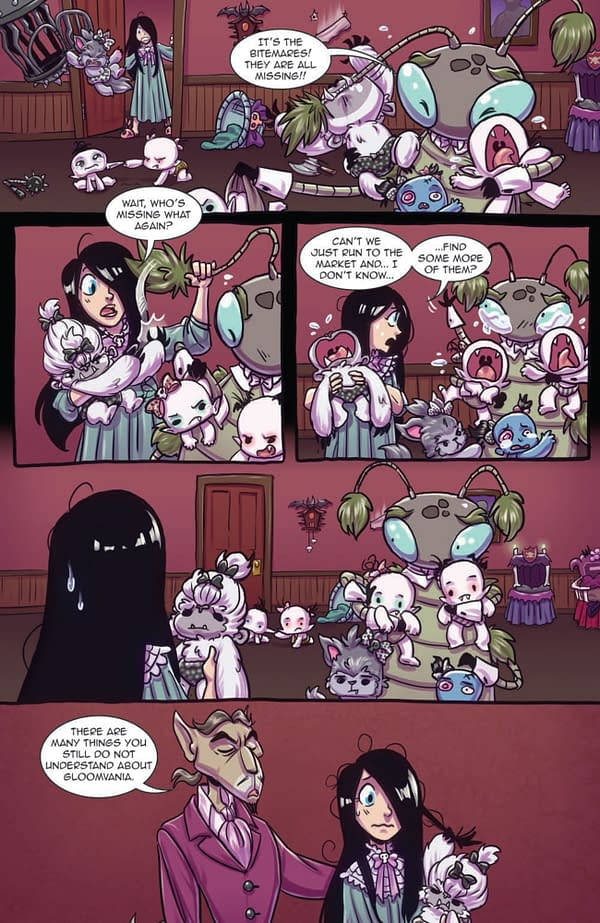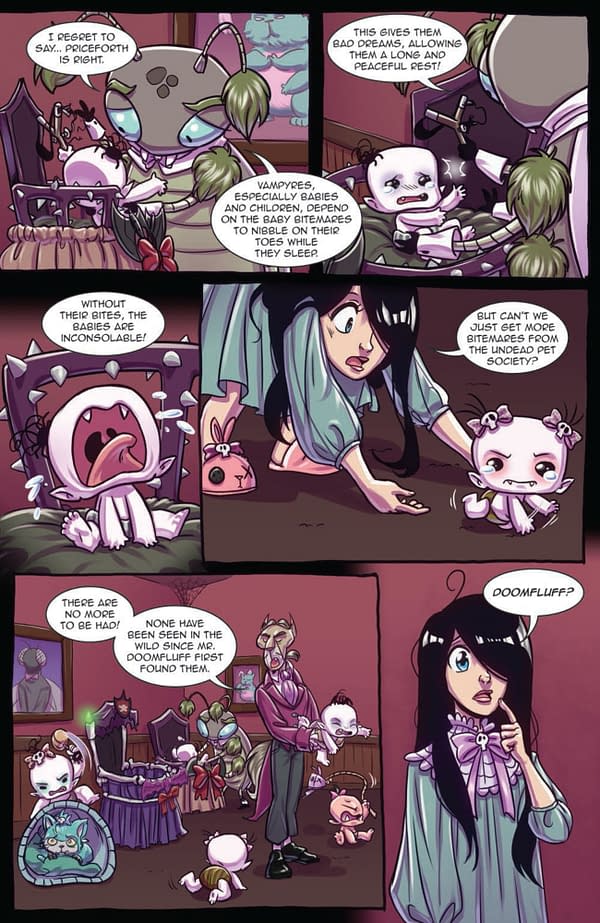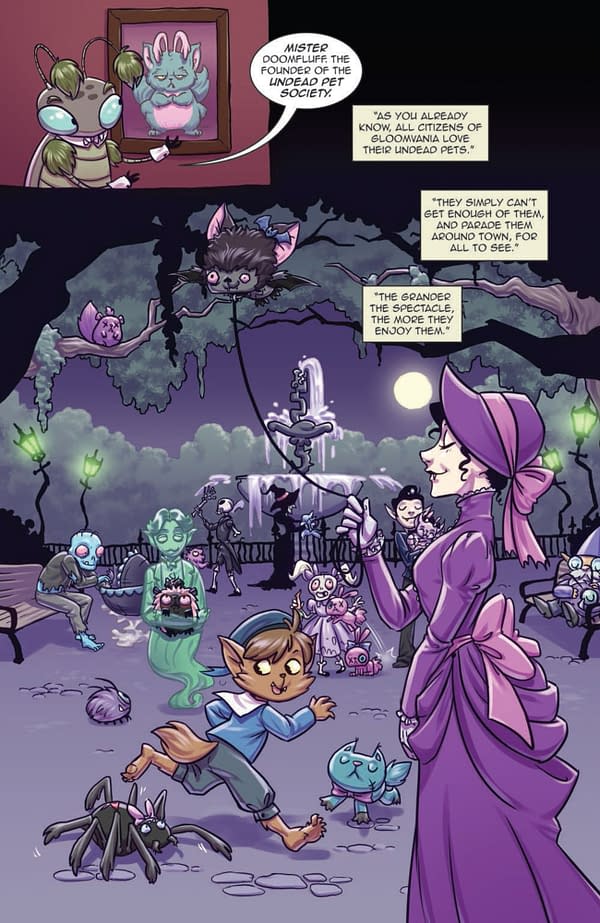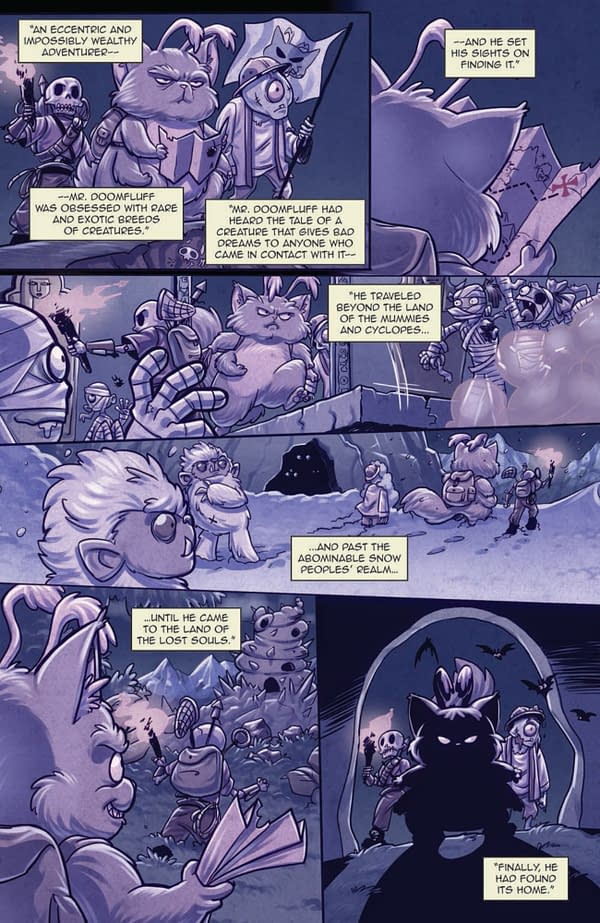 Enjoyed this article? Share it!