23 Marvel Comics in June 2023 Solicits & Solicitations, Frankensteined
Welcome to the Marvel Comics June 2022 solicits and solicitations, not yet released in full, so we have Frankensteined together what is available to us right now,
---
Welcome to the Marvel Comics June 2022 solicits and solicitations, not yet released in full, so we have Frankensteined together what is available to us right now and run a bolt of electricity from tip to toe, ahead of the full releases made available later this week – more as we have it!
MARVEL's VOICES: PRIDE 2023 #1
(W/A) Steve Foxe, Stephanie Williams (CA) Amy Reeder, P. Craig Russell, Phil Jimenez, Jan Bazaldua.
7th of June
X-MEN: BEFORE THE FALL – HERALDS OF APOCALYPSE #1
Written by AL EWING
Art by LUCA PIZZARI
Cover by PEPE LARRAZ
X-MEN: BEFORE THE FALL – MUTANT FIRST STRIKE #1
Written by STEVE ORLANDO
Art by VALENTINA PINTI
Cover by DAVID BALDEÓN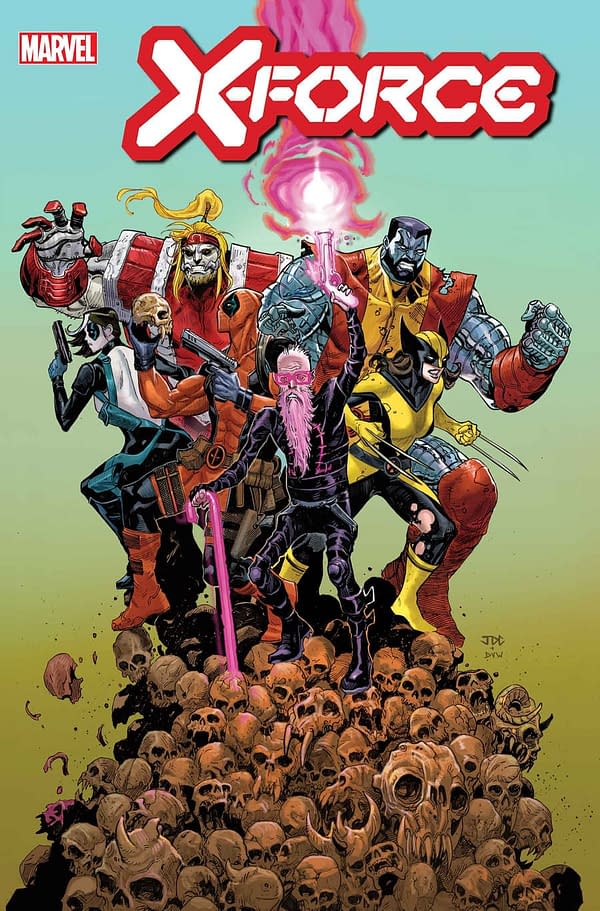 X-FORCE #41
Written by BENJAMIN PERCY
Art by PAUL DAVIDSON
Cover by JOSHUA CASSARA
On Sale 6/21
Kid Omega has returned, but you may want to drop the "Kid." In X-FORCE #29, Quentin Quire appeared to sacrifice himself to stop Cerebrax, which threatened both mutantkind and their powers. Now, as announced earlier today at CBR, Quire will return in Benjamin Percy and Paul Davidson's X-FORCE #41 with a new look and a new mission: to stop Beast once and for all. At last, Quentin Quire returns to overthrow Beast's barbaric rule! The once-Kid Omega returns to X-Force—but where has he been, and where is he taking the team? Mysteries will be revealed as Beast's dark agenda is fully exposed! (Hint: Any X LIVES OF WOLVERINE fans may want to pick this up too!)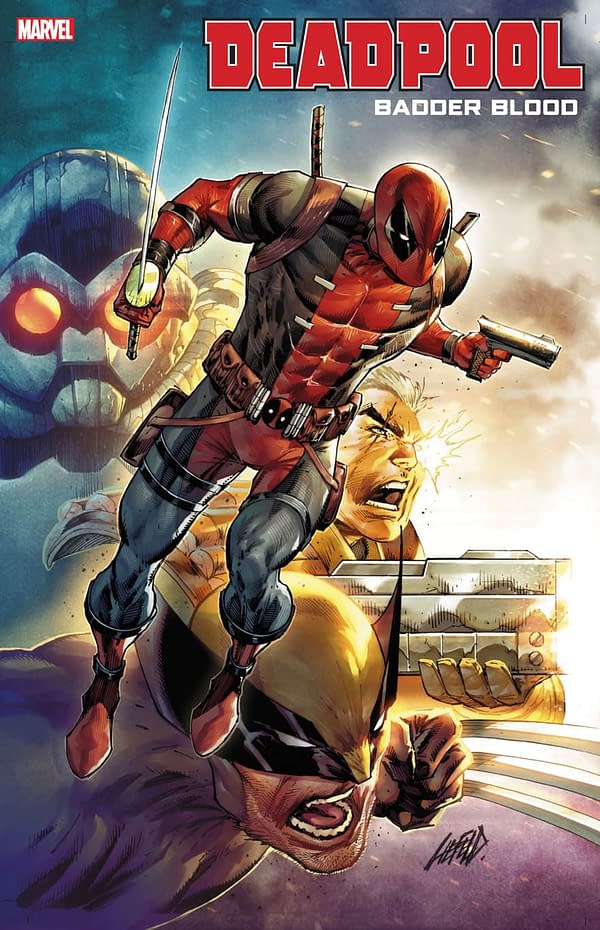 DEADPOOL: BADDER BLOOD #1 (OF 5)
Written by ROB LIEFELD
Art and Cover by ROB LIEFELD
Marvel On Sale June 2023
A sequel to Liefeld's hit DEADPOOL: BAD BLOOD, DEADPOOL: BADDER BLOOD will be a five-issue limited series that will deliver another definitive Deadpool adventure in iconic Liefeld style! This latest chapter will see the Merc with the Mouth team up with guest stars like Spider-Man, Wolverine, and Cable against a dangerous new villain. Deadpool's upcoming mission will also raise the stakes of Deadpool's intense feud with his adversary known as Thumper, revealing surprising details about the deadly killer's origin along the way. Additionally, fans will be introduced to brand-new Liefeld created characters including the mysterious warrior Shatterstorm, Killville, and Arcata!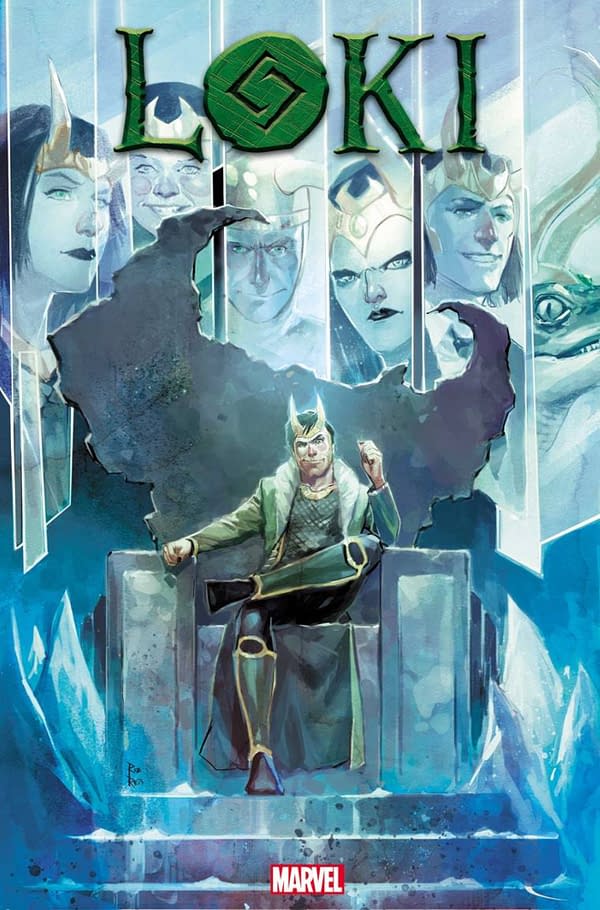 LOKI #1 (OF 4)
Written by DAN WATTERS
Art by GERMÁN PERALTA
Teaser Cover by ROD REIS
Marvel On Sale 6/7
This exciting new chapter for the God of Stories will introduce a collection of ancient Norse weapons Loki crafted in his mischievous past. When they're scattered throughout the realms, including Nidavellir, Kree space, and Earth, Loki must track them down to prevent them falling into the wrong hands. Throughout this twisting journey, readers will see Loki go head-to-head with iconic Marvel villains, provoke Earth's Mightiest Heroes, and be forced to confront the dark truth that lies at his center.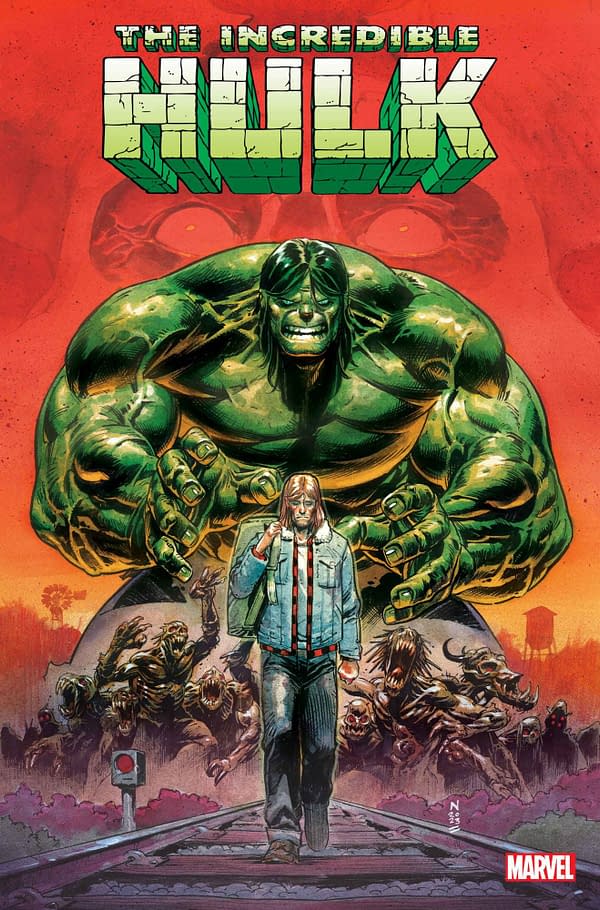 INCREDIBLE HULK #1
Written by PHILLIP KENNEDY JOHNSON
Art and Cover by NIC KLEIN
Marvel On Sale 6/21
The AGE OF MONSTERS has begun, and the only being who can stop a legion of the world's most depraved creatures from overtaking the Marvel Universe is the INCREDIBLE HULK! Enter this horror-fueled new era of the strongest there.
Known for his acclaimed horror storytelling in titles like Alien and Marvel Zombies: Resurrection, Johnson will take Bruce Banner to sinister new depths when a war of monsters erupts with Hulk at its center. And following his explosive run on Thor with Donny Cates, Nic Klein's skill at capturing the Hulk's fearsome rage and his panache for body horror will make this the most terrifying book on stands! The pair will also explore Bruce Banner's psychological state, left in shambles at the end of his latest run with Bruce and the Hulk's relationship more fractured than ever. Fans will experience a vicious hunt as Hulk is made prey by brand-new monster characters as well as classic favorites, all united in a fiendish new scheme…
As an enraged Hulk tries to take control of Bruce Banner's body permanently, a mysterious immortal turns every monster in the Marvel Universe against Banner in an attempt to free their creator, the primordial Mother of Horrors. With the help of an unlikely new friend, Banner and Hulk must try to stop the world from getting plunged into darkness!
FANTASTIC FOUR #8
Written by RYAN NORTH
Art by IVAN FIORELLI
On Sale 6/7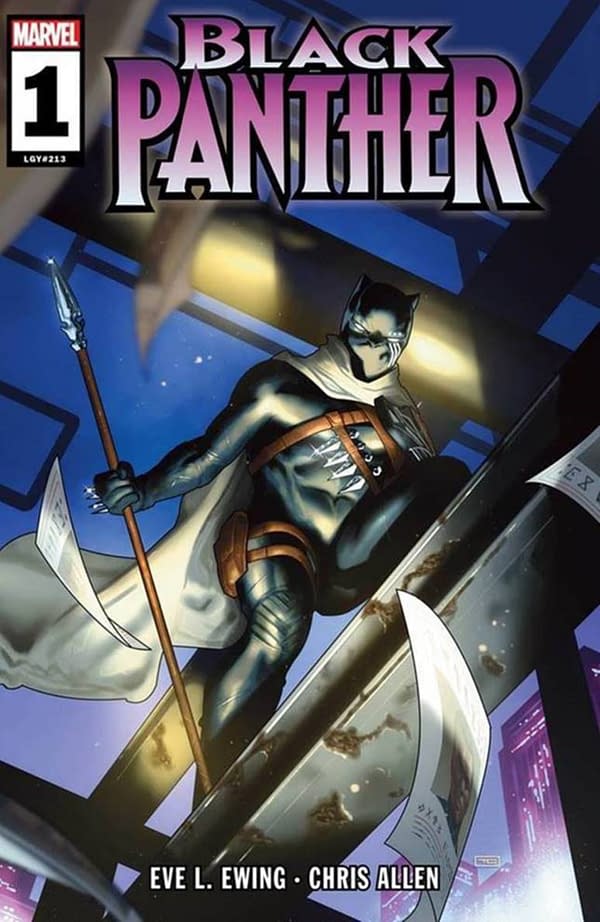 BLACK PANTHER #1
Published by Marvel Comics
Written by Eve L. Ewing
Art by Chris Allen
Cover by Taurin Clarke
Banished from the throne and a fugitive in his own homelands, T'Challa still can't leave Wakanda without its sworn protector. A king without a crown, he finds new purpose lurking the streets and shadows of the Wakandan city that bears his father's name, BIRNIN T'CHAKA. New direction, new villains, new creative team – get in on the ground floor of Marvel's next smash hit!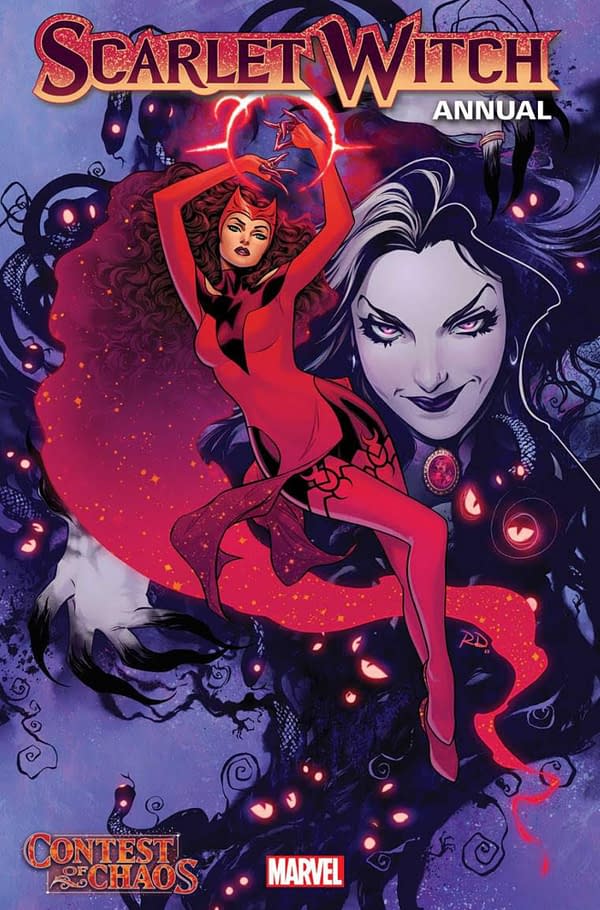 SCARLET WITCH ANNUAL #1 – "Contest of Chaos" Prelude
Written by STEVE ORLANDO
Art by CARLOS NIETO
Cover by RUSSELL DAUTERMAN
Marvel On Sale 6/21
The exciting prelude will see Agatha, reenergized and more motivated than ever before, put her bold new plans for the Marvel Universe into motion as she reunites with Scarlet Witch for the first time since her rejuvenation. When she learns of Wanda's recent absorption of Chthon, she decides to educate her former student on the dangers of such an endeavor. But Wanda is not the meek pupil she once was – and Agatha's intentions are not so straightforward. This epic clash between Marvel's most powerful witches will set off a chain reaction that will erupt across special annual issues of Marvel's hottest ongoing titles. The CONTEST OF CHAOS annuals will center around Agatha's quest to bring Chaos magic to the forefront so she can take her rightful place as one of the universe's greatest sorcerers. In order to do so, she'll orchestrate a mystically-charged challenge involving your favorite heroes. Watch as Wolverine, Spider-Man, Venom, Iron Man, Captain Marvel, Cyclops, Storm, Moon Knight, Ghost Rider, Human Torch, Taegukgi, Ghost-Spider, White Fox, and Deadpool are corrupted by chaos and pitted against eachother in a thunderous tournament! Each annual will introduce a new matchup with each showdown upping the stakes and building toward an explosive final round, all part of Agatha's grand scheme to reinvent Marvel magic!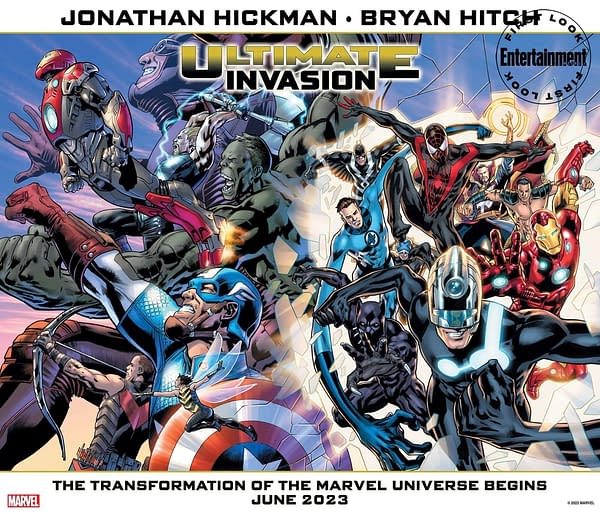 ULTIMATE INVASION #1 (OF 4)
Written by JONATHAN HICKMAN
Art and Cover by BRYAN HITCH
Colors by ALEX SINCLAIR
Foil Variant Cover by BRYAN HITCH
Marvel On Sale 6/21
Launched over twenty years ago, the Ultimate Universe provided a contemporary take on classic Marvel characters and storylines. Known for its edginess and explosive action, the Ultimate Universe was home to some of Marvel's most talked about and thought-provoking series of the 21st century. The Ultimate Universe reached its cataclysmic end in 2015's Secret Wars, but nothing stays buried in Marvel Comics for long. Is it time for the Ultimate Universe to make its grand return? The Maker seems to think so and the Illuminati must form once again to stop him from his plans to destroy – or perhaps rebuild – the universe, with Miles Morales at the center of it all!
CARNAGE REIGNS OMEGA #1
TBA
CAPTAIN AMERICA: SENTINEL OF LIBERTY #13 – Cold War Part 5
Written by COLLIN KELLY & JACKSON LANZING
Art by ALINA EROFEEVA
Cover by CARMEN CARNERO
Guest artist Alina Erofeeva joins Kelly and Lanzing for the penultimate chapter of COLD WAR! Just when White Wolf thinks he's gained the upper hand, Sam Wilson and Steve Rogers rally under the banner of Captain America. Meanwhile, Black Widow and Peggy Carter clash over what it means to be a hero – and whether Bucky Barnes is still someone worth saving.
Marvel On Sale 6/7
CAPTAIN AMERICA: COLD WAR OMEGA #1 – Cold War Finale
Written by COLLIN KELLY, JACKSON LANZING & TOCHI ONYEBUCHI
Art by CARLOS MAGNO
Cover by PATRICK GLEASON
All three CAPTAIN AMERICA scribes team up with superstar artist Carlos Magno for the pulse-pounding COLD WAR finale! White Wolf has unleashed an army of Dimension Z monsters upon our world as a declaration of global war, and Team Cap's only hope to stop it is to take him down for good. Meanwhile, Bucky Barnes deploys his final chess piece – Ian Rogers himself – to turn the situation in his favor. Lifelong friends battle alongside mortal enemies – and change the trajectory of their lives – in this stunning conclusion!
Marvel On Sale 6/14
CAPTAIN AMERICA: SYMBOL OF TRUTH #14 – Cold War Aftermath
Written by TOCHI ONYEBUCHI
Art by ZÉ CARLOS
Cover by R.B. SILVA
Join Onyebuchi and guest artist Zé Carlos for a special COLD WAR aftermath issue in CAPTAIN AMERICA: SYMBOL OF TRUTH #14. Fresh from the battle with Bucky Barnes and White Wolf, Sam Wilson returns home to Harlem with battle scars and a renewed sense of focus. With Misty Knight by his side, he sets out to forge a new path – and maybe reunite with some old friends along the way.
Marvel On Sale 6/28
STAR WARS: RETURN OF THE JEDI – THE EMPIRE #1
JODY HOUSER (W) • JETHRO MORALES (A) • Cover by RYAN BROWN
Connecting Variant Cover by LEE GARBETT
Variant Cover by LEINIL FRANCIS YU
Variant Cover by TOM REILLY
VIRGIN VARIANT COVER BY RYAN BROWN
WHAT WOULD YOU DO IF THE EMPIRE TOOK OVER?
• As operations begin to take shape on the moon of ENDOR, a technician must figure out how to live under the control of THE EMPIRE.
• But if he can't stay out of trouble, what will the Empire do with him?
• Continuing the 40TH ANNIVERSARY celebration of RETURN OF THE JEDI, JODY HOUSER & JETHRO MORALES pull back the curtain of the Empire like never before!
STAR WARS: DARTH VADER – BLACK, WHITE & RED #3
JASON AARON, DANIEL WARREN JOHNSON & MARC BERNARDIN (W)
LEONARD KIRK, DANIEL WARREN JOHNSON & MORE! (A) • Cover by MIKE DEL MUNDO
Variant Cover by CARMEN CARNERO • Variant Cover by NIC KLEIN
DANIEL WARREN JOHNSON HELPS BRING DARTH VADER TO LIFE LIKE NEVER BEFORE!
• MARC BERNARDIN brings us along with Vader on a mission you won't soon forget!
• PLUS: The penultimate chapter of JASON AARON & LEONARD KIRK's Vader deconstruction!

STAR WARS: THE MANDALORIAN SEASON 2 #1
RODNEY BARNES (W) • GEORGES JEANTY (A) • Cover by DAVID NAKAYAMA
Variant Cover by E.M. GIST • Variant Cover by KEN LASHLEY
Variant Cover by RICKIE YAGAWA • Virgin Variant Cover by RICKIE YAGAWA
Star Wars Pride Variant Cover by PAULINA GANUCHEAU
Concept Art Variant ALSO AVAILABLE
SEASON 2 OF THE HIT DISNEY+ SERIES IS HERE!
• GROGU AND DIN DJARIN return in "CHAPTER 9: THE MARSHAL"!
• The Mandalorian is drawn to the Outer Rim in search of others of his kind.
• Following rumors of another Mandalorian, he instead comes face-to-face with MARSHAL COBB VANTH wearing very familiar armor!
• Mando and Grogu have stepped into a situation bigger than they realize!
• Following the tradition of Season 1, RODNEY BARNES and GEORGES JEANTY reunite to bring Season 2 to life once more!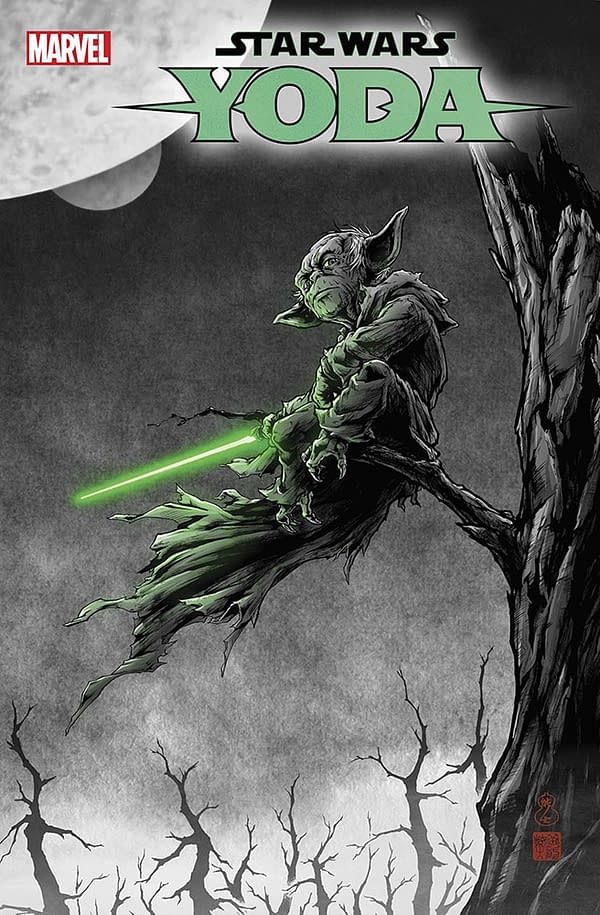 STAR WARS: YODA #8
MARC GUGGENHEIM (W)
ALESSANDRO MIRACOLO (A)
Cover by PHIL NOTO
Variant Cover by TAKASHI OKAZAKI
Star Wars Pride Variant Cover by JAVIER GARRÓN
MASTER AND APPRENTICE!
• The SEPARATIST army has a new super-weapon: THE MEGADROID.
• But can YODA and ANAKIN SKYWALKER destroy an entire factory full of them?
• The events of this issue directly overlap with STAR WARS: REVELATIONS! See how IT'S ALL CONNECTED!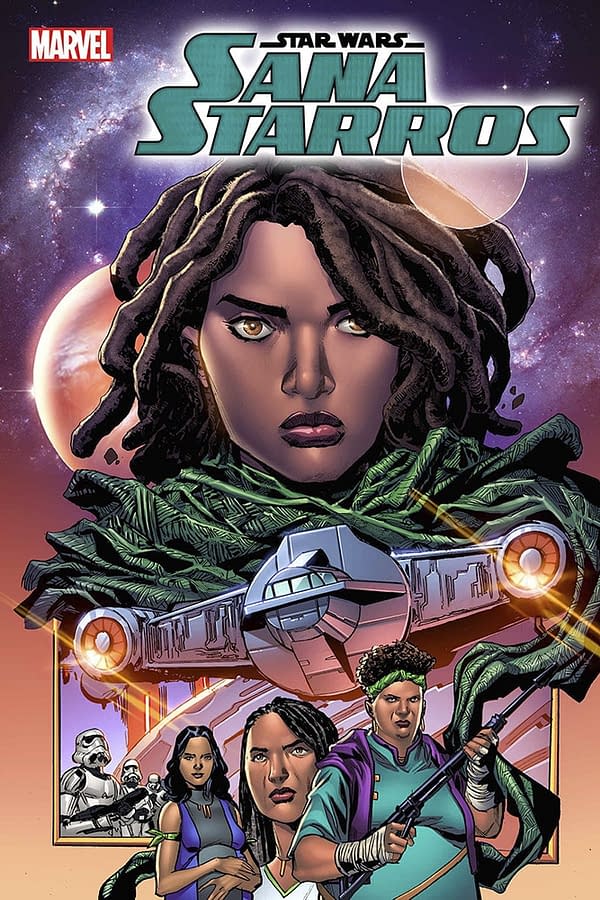 STAR WARS: SANA STARROS #5 (OF 5)
JUSTINA IRELAND (W) • PERE PÉREZ (A)
Cover by KEN LASHLEY
Star Wars Pride Variant Cover by BETSY COLA
THE STARROS FAMILY INFILTRATES AN IMPERIAL DESTROYER. WHAT CAN GO WRONG?
• SANA STARROS and bounty hunter DEVA LOMPOP have boarded the KING'S RANSOM to save one of their family.
• But once they find out they've been betrayed, the STARROS CLAN will never be the same!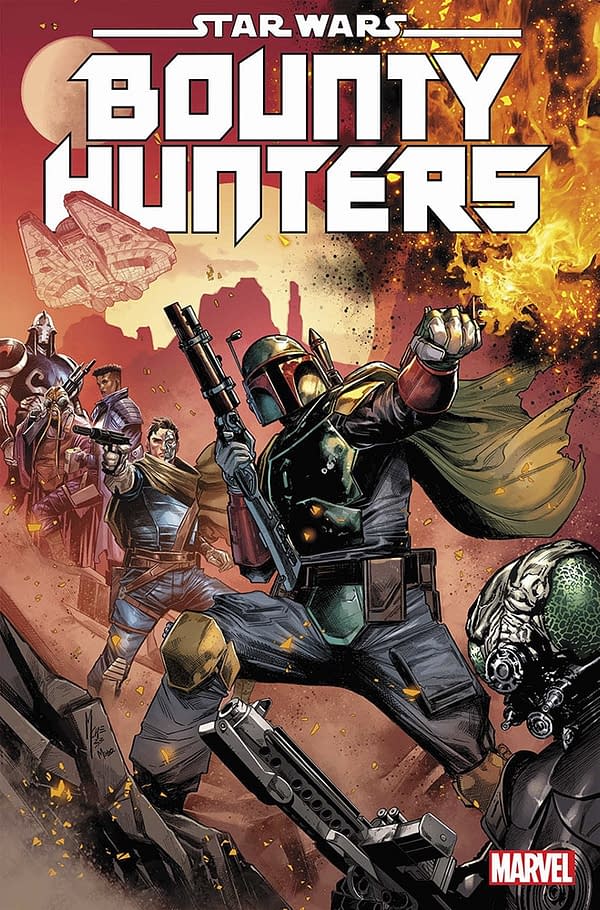 STAR WARS: BOUNTY HUNTERS #35
ETHAN SACKS (W) • LAN MEDINA (A)
Cover by MARCO CHECCHETTO
Return of the Jedi 40th Anniversary Variant Cover by CHRIS SPROUSE
Star Wars Pride Variant Cover by LUCAS WERNECK
BOBA FETT VARIANT COVER BY ALEX MALEEV
DURGE VARIANT COVER BY INHYUK LEE
A NEW ERA FOR THE BOUNTY HUNTERS!
• In the aftermath of the battle with INFERNO SQUAD, VALANCE and T'ONGA are joined by the most dangerous bounty hunters in the galaxy…
• KHEL TANNA!
• DEATHSTICK!
• DURGE!
•…and BOBA FETT?!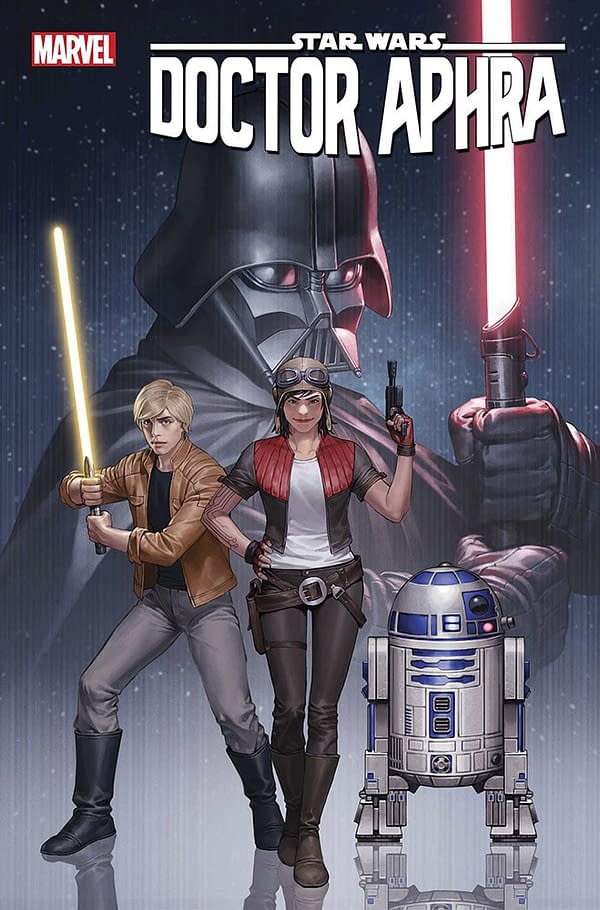 STAR WARS: DOCTOR APHRA #33
ALYSSA WONG (W) • MINKYU JUNG (A)
COVER BY JUNGGEUN YOON
Return of the Jedi 40th Anniversary Variant Cover by CHRIS SPROUSE
Star Wars Pride Variant Cover by PHIL JIMENEZ
VARIANT COVER BY DAVID MARQUEZ
LUKE SKYWALKER! A LOST JEDI TEMPLE! AND A GRAVE MISCALCULATION!
• APHRA has convinced LUKE that she can help him find long-lost secrets of THE JEDI!
• But she has other plans for him that include…
• …DARTH VADER!!!
STAR WARS #35
CHARLES SOULE (W) • MADIBEK MUSABEKOV (A)
Cover by STEPHEN SEGOVIA
Action Figure Variant Cover by JOHN TYLER CHRISTOPHER
Return of the Jedi 40th Anniversary Variant Cover by CHRIS SPROUSE
Variant Cover by PHIL NOTO
Star Wars Pride Variant Cover by PHIL JIMENEZ
LUKE SKYWALKER…IN THE CLUTHES OF DR. CUATA!
• The would-be JEDI'S LIGHTSABER is all but destroyed!
• Enter KYBER CRYSTAL expert DR. CUATA! Only he can repair it…but at what price?
• Luke's life will hang in the balance…and only ANOTHER JEDI can save him!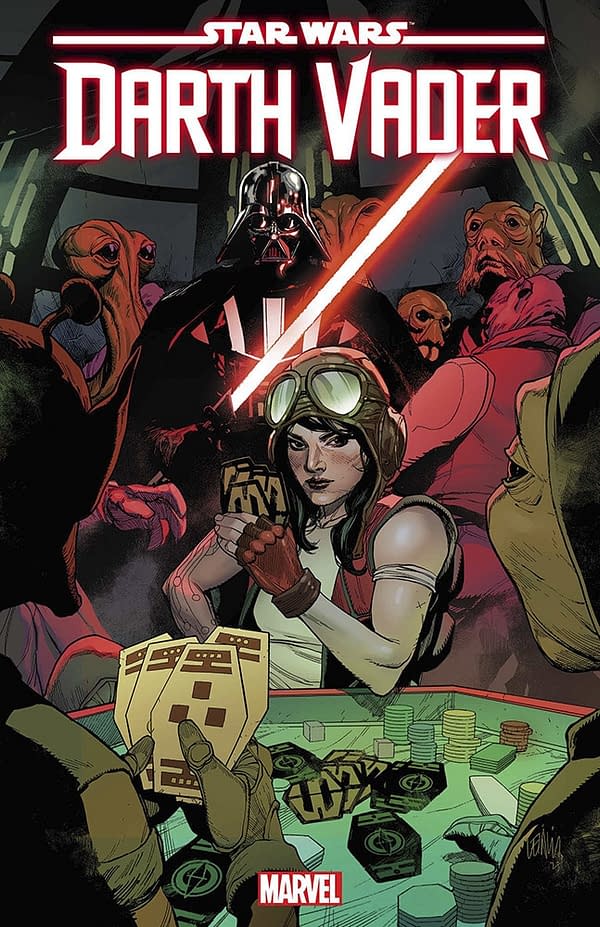 STAR WARS: DARTH VADER #35
GREG PAK (W) • RAFFAELE IENCO (A)
Cover by LEINIL FRANCIS YU
Variant Cover by KHOI PHAM
Return of the Jedi 40th Anniversary Variant Cover by CHRIS SPROUSE
Star Wars Pride Variant Cover by LUCIANO VECCHIO
VADER UNBOUND!
• The DARK LORD OF THE SITH has called upon the galaxy's greatest archaeologist, DOCTOR APHRA, for help.
• He's lost control of THE FORCE, and only APHRA knows what can tame his path of destruction
• …But will an archaic KYBERITE weapon only lead to more devastation?
Marvel Marvel Marvel Marvel Marvel Marvel Marvel Marvel