Hawkeye's brand new solo series launched last week, from Matthew Rosenberg and Otto Schmidt, and while the issue has gotten rave reviews for a variety of reasons, the most important service it performs is letting people know just how terrible Hawkeye is. Here's three ways Hawkeye was revealed to be the absolute worst in Hawkeye: Freefall #1.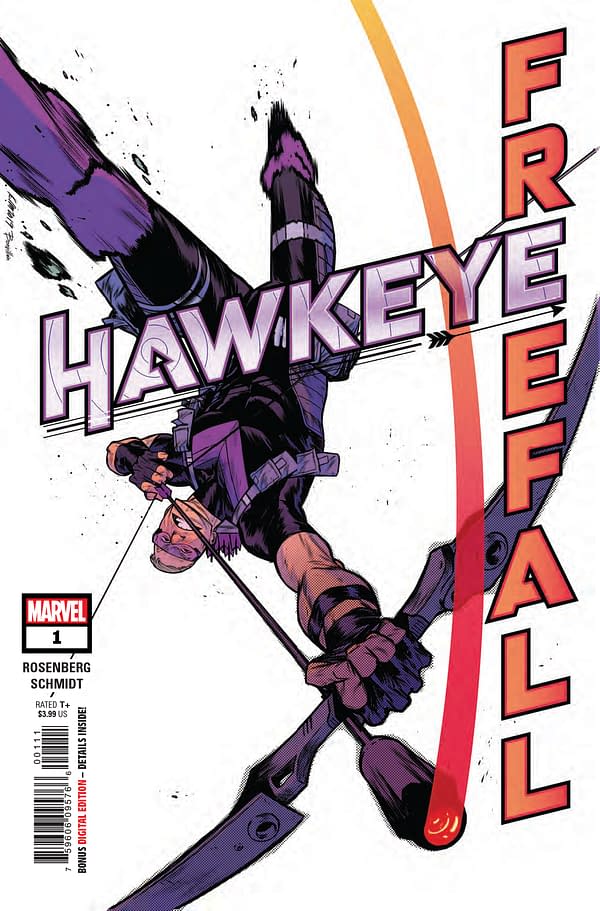 Hawkeye contributes to a corrupt and ineffective criminal justice system.
In Hawkeye: Freefall #1, Hawkeye busts The Hood and a bunch of his henchmen, then shows up in court the next day to gloat when they're arraigned. But Hawkeye soon realizes that some of the criminals he locked up are being punished disproportionately…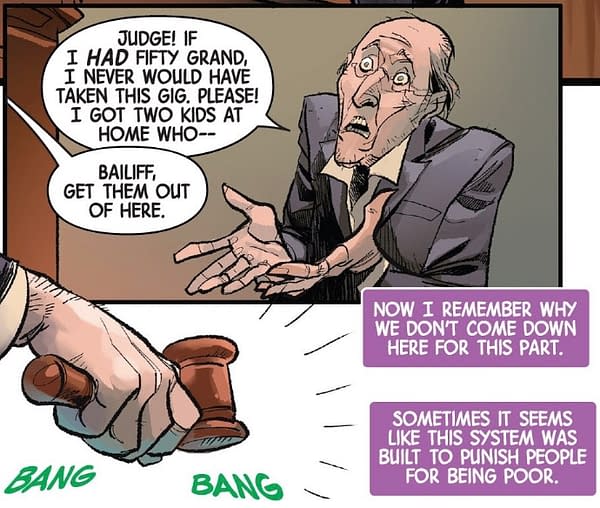 …while others, like The Hood, get off scot free due to his connections with the mayor, Kingpin Wilson Fisk. Of course, this isn't going to stop Hawkeye from continuing to feed the system by sending more low-level criminals through it.
Hawkeye is destroying the environment.
If you think the criminal justice system is the only way that Hawkeye is helping to ruin the world, you're dead wrong. Hawkeye also doesn't care about the environment and is actively destroying it. After taking a ride in The Hood's limousine after meeting him outside the courtroom, The Hood offers Hawkeye a glass of champagne. Instead of politely declining, Hawkeye just tosses the glass onto the sidewalk. That's right. He's a litterer.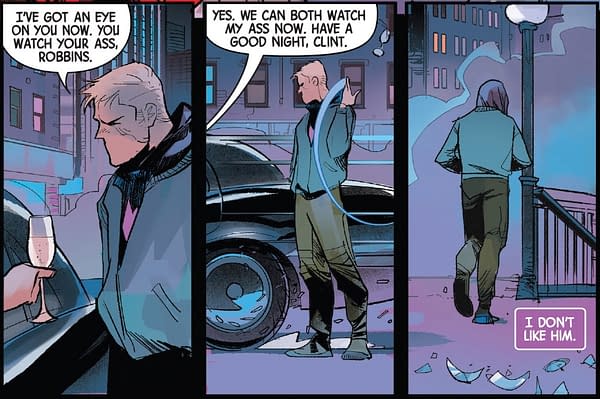 Who's going to clean that up, Hawkeye? Maybe one of the criminals you sent to prison can pick it up for pennies an hour as part of a prison work program.
Hawkeye is a terrible sexual partner.
On top of all that, Hawkeye is a selfish lover. After coming home to his girlfriend, the Night Nurse, following his day of economic oppression and environmental terrorism, Hawkeye reveals that he only cares about his own orgasms.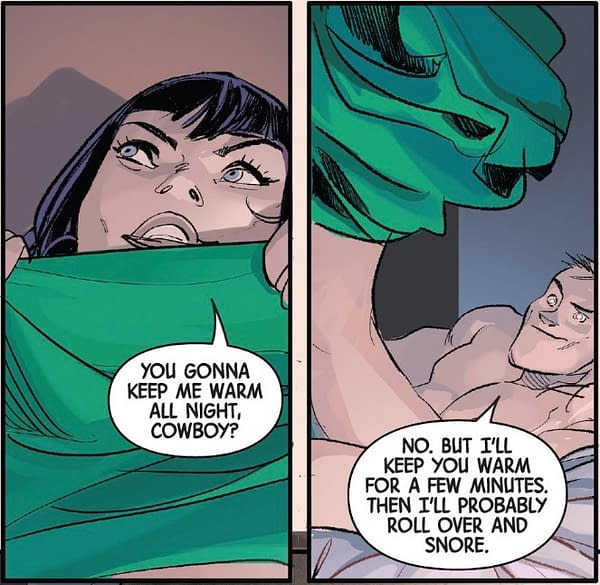 But he can't even deliver on that promise, as right in the middle of sexual intercourse, Hawkeye brings up The Hood, totally ruining the mood.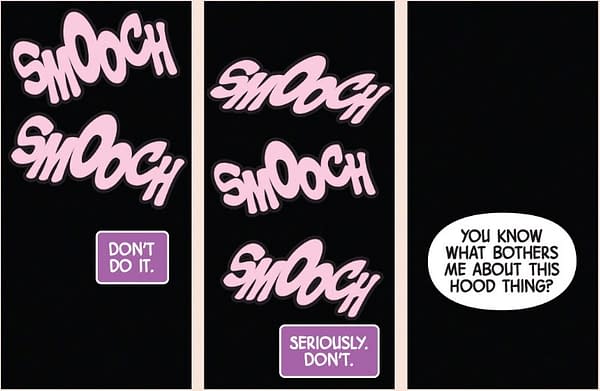 Hawkeye, you really are the worst!
But we're glad Rosenberg and Schmidt are bringing light to this important subject, so be sure to grab a copy of Hawkeye: Freefall #1 if your shop still has one, and get your orders in today for Hawkeye: Freefall #2.
And look once more on this amazing HAWKEYE FREEFALL #2 variant by The Hood co-creator @KyleHotz and @danbrowncomics!

If you want it better tell your local comic shop right now. pic.twitter.com/LvIlQuU1nI

— Matthew Rosenberg (@AshcanPress) January 6, 2020
HAWKEYE FREE FALL #2
NOV190859
(W) Matthew Rosenberg (A) Otto Schmidt (CA) Kim Jacinto
WHO THE %$&@ IS RONIN? The mystery surrounding the volatile new Ronin deepens as his actions begin to destabilize the seedy underbelly of New York City. Hawkeye finds himself caught in the middle of an increasingly dangerous turf war between Ronin and the Hood. Though Clint may not approve of Ronin's methods, it's hard to argue with his results. And pretty soon, he may need to choose a side that his allies in the Avengers won't be happy about…
Rated T+
In Shops: Jan 29, 2020
Final Orders Due: Jan 06, 2020
SRP: $3.99
Enjoyed this article? Share it!