So, a fair few Original Sins being committed today… From the new Original Sin #5.2 – Thor & Loki, there's a lot of fighting going on. Thankfully we have a little blatant foreshadowing to break it up.
In other sins, Doctor Doom's in Original Sins #3 is the most worrisome, but we also have an issue in which a young Inuit discovers a frozen Captain America and… …there's forgiveness and there's doing that. Daredevil's mother Sister Maggie is far too busy to see her son.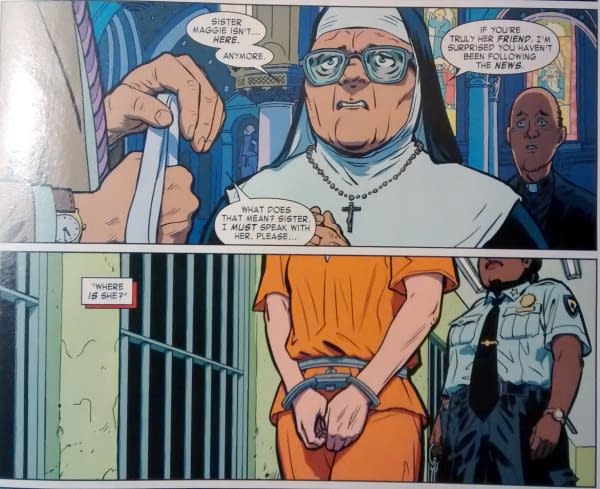 Well, she's auditioning for season 3 of that HBO show. I reckon she's bound to get it. She even does a mean line in flashback…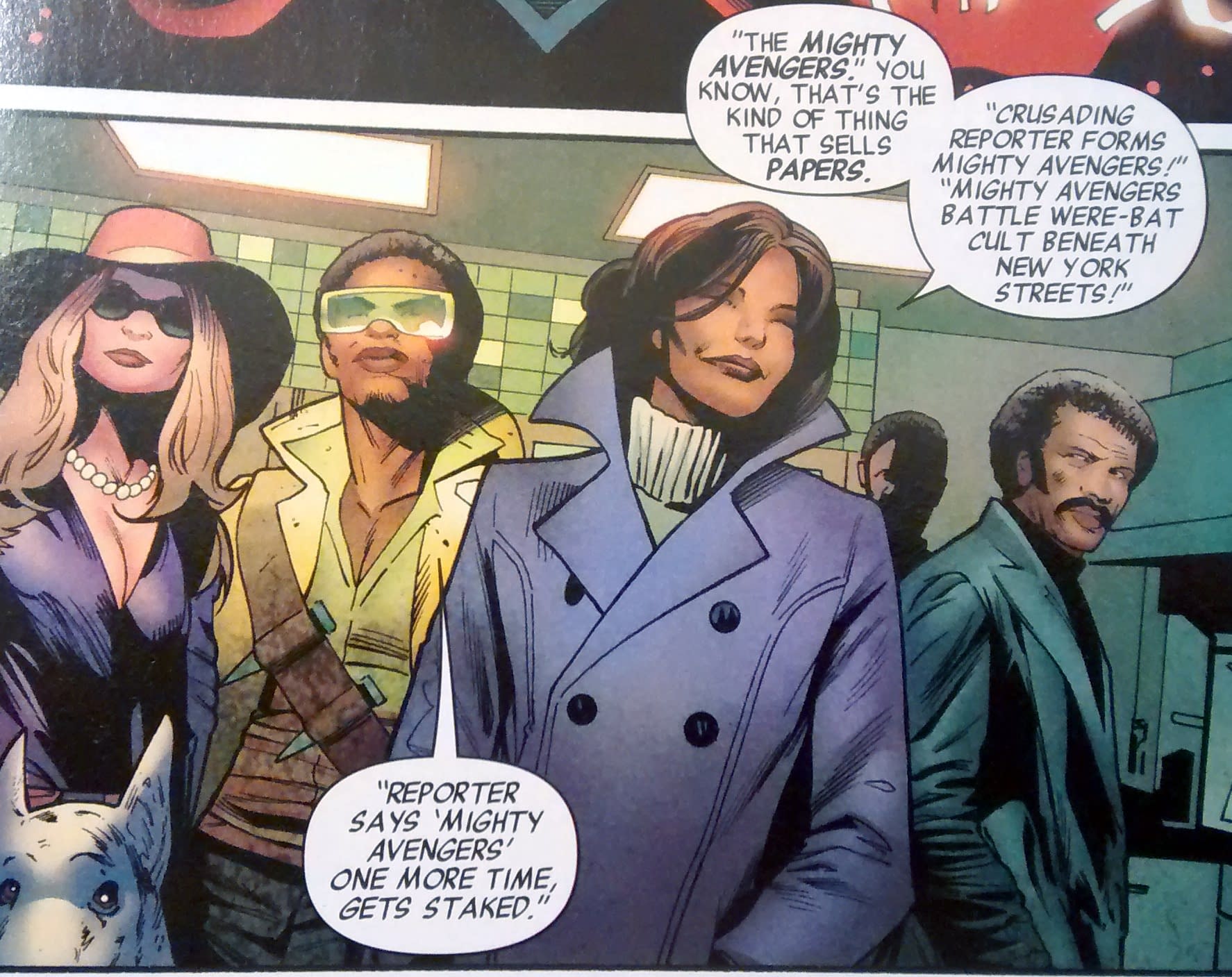 And the Mighty Avengers know a bit about that, revealing a whole other Mighty Avengers. The sin of unoriginality it seems. While in Deadpool…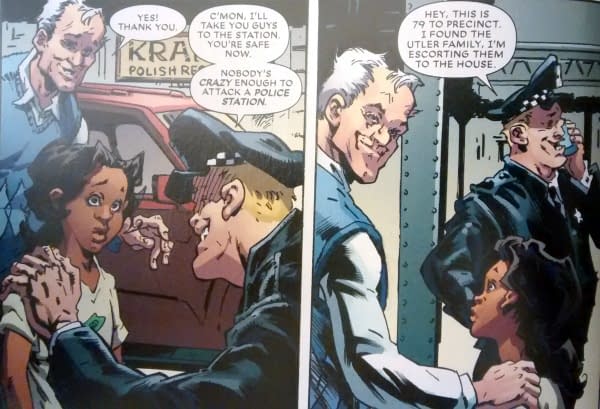 …it seems that the cast haven't seen Fargo yet. That's a really terrible sin, these days, it seems. Renewed or a second season as well, so they'd better catch up soon.
So… what sins have you been undertaking today?
Comics courtesy of Yesteryear Comics, San Diego. Hosting a signing with Sheltered's Johnnie Christmas from 9am to 1pm today and with Jamie Tyndall from 4pm to 7pm.
Enjoyed this article? Share it!