A Comic Show – Essentially DC
[youtube]http://www.youtube.com/watch?v=Zjz8S5XIxp4[/youtube]
Aaron Haaland of A Comic Shop in Florida writes;
Hey Fandom! I'm still not recovered from Free Comic Book Day! I lost my voice and got a little sick…but new comics come every week, so here goes! This week actually had a few DC books that I enjoyed (I known WTF?). Batman and Batman & Red Hood both were great and had post Damian grieving goodness. GLC had a lot of Guy Gardner, basically Tomasi's goodbye love letter to my fav GL. JL of A #3 made me laugh out loud, I'm actually loving Vibe and Catwoman brings something unique to a team dynamic (a lot like a house cat). Finally Constantine #3 was the best issue of the series yet, I'm all in (at least until I see how he out maneuvers the Spectre, I mean it's John's book after all).
Marvel had solid issues of Thor and Uncanny Avengers. I really feel I'm getting my Remender X-Force fix here. I can't wait to drink mead with Jason Aaron on June 1st here in the Geek Easy!
Valiant delivered. Harbinger Wars is a flawless crossover, like Sinestro Corps War was with GL and GLC. Their zero issues are also pitch perfect, exactly the backstory I want to know at the exact time I wanna know it. Valiant would make a great boyfriend, they listen well and anticipate my needs. Chin Music was a good horror noir start. Uber continues to give the guilty alt-history pleasure of super powered Nazis! It really fits Avatar's signature feels, you enjoy the book, but feel you're a slightly worse person than you thought you were because you do!
---
---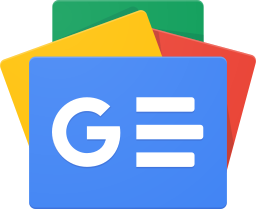 Stay up-to-date and support the site by following Bleeding Cool on Google News today!