I've been reading Chip Zdarsky in one form or other since, I think the Warren Ellis Forum days, where he seemed to annoy other people a lot. Possibly Warren, though that was more him fitting in with everything in nature.
Zdarksy has gotten a reputation for writing comedy comics for Marvel Comics, possibly off the back off his comedy series with Matt Fraction, Sex Criminals. Certainly with Howard The Duck, though his Peter Parker and Marvel Two-In-One had a certain lightness to them.
But of late, Zdarsky has been excelling writing two of the darkest, grimmest and most depressing comic books for Marvel.
Daredevil has seen Matt Murdock coming to terms with the reality that he is a killer and, in the most recent issue, seemingly deciding that if he is a killer, he is going to be the best killer. We'll see where that goes.
But it's been Spider-Man: A Life Story that has really grabbed the reviews, ratings and sales.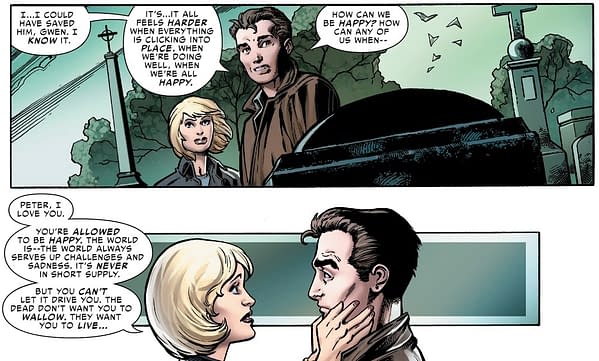 A retelling of Spider-Man's story in real time, decade by decade, it's been harshing his mellow rather, the second issue out last week has seen him adding the guilt and duty placed upon him over the death of Uncle Ben…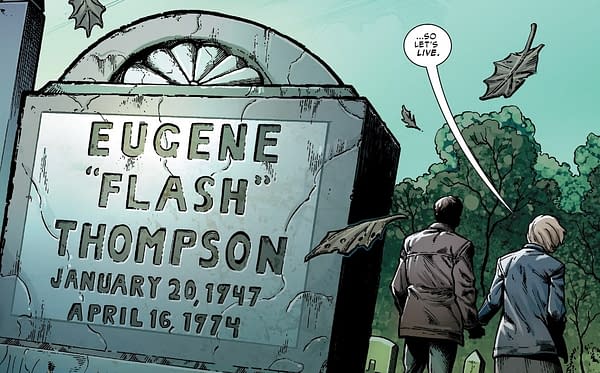 Dead uncle and dead best friend? And with Mary Jane on hand to underline just how arsed up his entire life is, as well as underlining that for all his internal monologue about great power great responsibility the world continued to turn and Spider-Man basically hung around Manhattan.
And since it's the seventies, there's no way Gwen Stacy is going to walk out of that decade in one piece either. At least one of them anyway. As a nineties Clone Saga is prepared for in a couple of issues' time…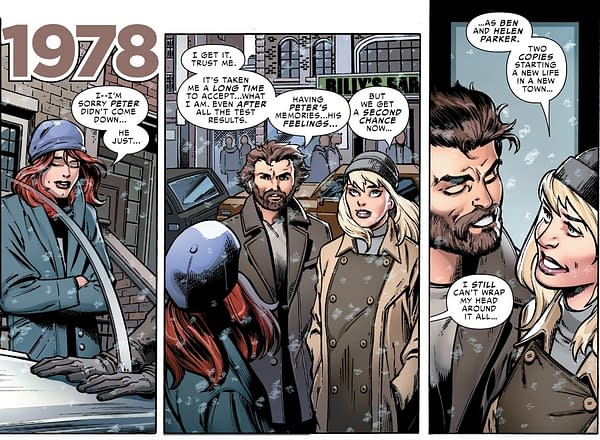 Peter Parker's life is always one that's been put through the wringer. Spider-Man: Life Story is jsut concentrating a decade's worth of pain in each issue. And, from all accounts, retailers and readers, the public are lapping it up.
Secret Wars. Clone Saga. Civil War. Miles Morales… it's all to come. As are the dregs of what was left behind in Vietnam…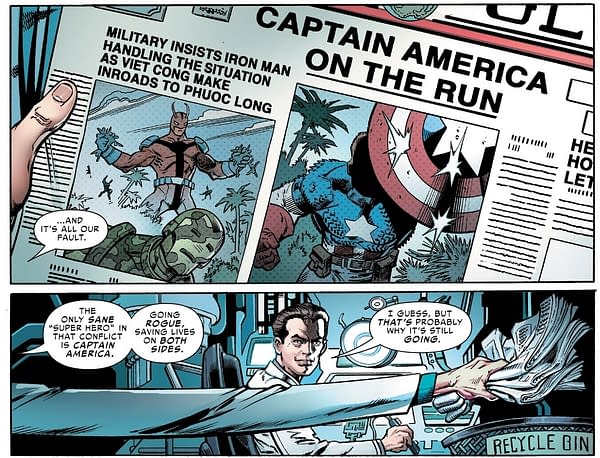 SPIDER-MAN LIFE STORY #2 (OF 6)
(W) Chip Zdarsky (A) Mark Bagley (CA) Chip Zdarsky
CAN PETER AND GWEN FIND HAPPINESS IN THE 1970s?
The GREEN GOBLIN is out of their lives, but NORMAN OSBORN isn't! Can PETER AND GWEN find happiness as the world of the 1970s dances on around them?
Rated TIn Shops: Apr 17, 2019
SRP: $4.99
Enjoyed this article? Share it!