A Few April Fool's Day Stories For 2023
Oh look, it's April Fools Day. Bleeding Cool doesn't do April Fools articles anymore, the world just got a bit too mad for all that, but that hasn't stopped others.
---
Oh look, it's April Fools Day. Bleeding Cool doesn't do April Fools articles anymore, the world just got a bit too mad for all that, but that hasn't stopped many others. Here are a few…
Martin Rowson, Guardian cartoonist, tweeted "Sadly, no Graun cartoon from me today. Nor ever again, actually, as I'm delighted to announce that from Monday I become @GBNEWS cartoonist in residence, providing rib-tickling content between the wise & popular broadcasts of @danwootton & @thecoastguy . What an opportunity!"
Comic Printing UK has posted the latest missive purporting to be from Fraser Brown over the missing Tales From The Quarantine charity comics anthology.
"Dear backers, Some of you (a vocal but tiny minority) have taken to social media, despite my health problems, to publicly (AND Wrongly) imply that the deadline of March 31st for release of the digital omnibus (to eligible tiers) was in some way missed (or "not hit") due to
incompetence or (dur'st I say?) mayhap even <b> MALICE </b> on my part. Please be assured that this could not be Further From tHe truth. In reality, of course, NOTHING HAS CHANGED. Due to a last minute request from Elon MUSK I was simply called away just before midnight to assist in the removal of LEGACY BLUE TICKS from twitter dot com. Those that know my and the severity of my situation will know that this absolutely had to take precedence (as it quite rightly should). Forgive me for not further elaborating, the government has my FAMILY. The GOOD news is that the P and F sections of the digital omnibus have successfully cleared Internet Customs. Unfortunately due to circumstances beyond anybody's control the "D" elements have been held up at The Depot, but I am in close contact with the post office. Best – F – PS: it has come to my attention that the very NEED for the existence of "Charitys" is DAMNING indictment of the failure of society to enact a truly redistributive taxation system and so a perpetuation of that FAILURE. As a result I will not be endorsing this model by implication."
Rodman Comics of Ankeny, Iowa, has posted that Free Comic Book Day was yesterday.
The Sun newspaper has claimed that Prince Harry and Meghan Markle will be launching a video game ahead of the Coronation, Megxit: Call of Duke-y, in which you can "choose to play as either the Duke of Sussex or his wife, escaping Buckingham Palace and travelling the world by Rolls-Royce, private plane and even jet ski as they try to reach California."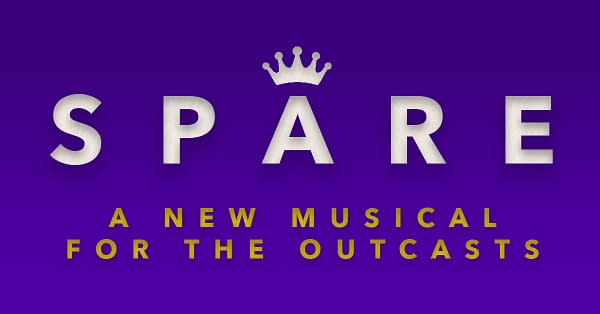 While WhatsOnStage has stated that Ed Sheeran will be playing Prince Harry in a musical stage version of his book, Spare, quoting Sheeran saying "Ginger royalty man. It was the perfect fit" and that Sheeran's understudy will be Rupert Grint. Numbers will include "The Cold Never Bothered My Todger Anyway", "The Dogbowl Song", "(Not) The Best Man", "I'll Make A Man Out Of You (Behind A Very Busy Pub)" and "Camilla's Lament".
Theme park Thorpe Park discovered over 2,000 pairs of shoes that visitors had lost on its rollercoasters and launched the The Lost Souls Pop-Up, a secondhand vintage footwear store.
Tinder has banned profile pictures of people holding fish. Indeed that all fish-related content would be removed within 24 hours.
Also ahead of the coronation, Dulux announced it is retiring its Old English Sheepdog mascot after 60 years, to be replaced by a King Charles Spaniel.
LNER is renaming one of its Azuma trains Trainy McTrainface after an alleged 2020 customer vote.
BBC Wildlife has announced that University Of Stratford scientists had discovered monkeys have started to type Shakespeare with Daniel Bennett, editor of BBC Science Focus, quoted as saying: "The thing with probability is that, just because something is incredibly unlikely, it still has a very real chance of happening."
The Royal Albert Hall has taken a certain wartime song and revealed that Winston Churchill wanted to use Hitler's lost testicle as a propaganda tool during the Second World War, if indeed, the building did hold it on display.
There's also a run of cheese stories. Babybell announcing a square variety, and ad agency Isonbl launching a Matt Hancock Cheddar brand, "Mature, tangy and quintessentially British, Hancock's eponymous dairy brand looks set to capitalise on the MP's jungle notoriety, although whether the UK consumer is ready for Matt Hancock in their fridge remains to be seen." And East London Radio has been sponsored by it, "add more to your cooking than just a knob of butter – include a knob of cheese, too".
Ant and Dec have announced they will both be playing James Bond in the next films.
And McDonalds has launched the Big McNugget Boot, McNuggets in the shape of footwear that you can wear.
What other decent April Fools have you seen in the wild? Post them in the comments…
---
---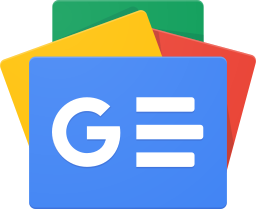 Stay up-to-date and support the site by following Bleeding Cool on Google News today!